ELDER VAMPIRE
Hello dear Steemians!
I am happy to present my new drawing and as you can see form the title it's an elder vampire. Now don't say it, if it's a elder vampire shouldn't he have more wrinkels?? So let's say he just fed on some innocent victim :).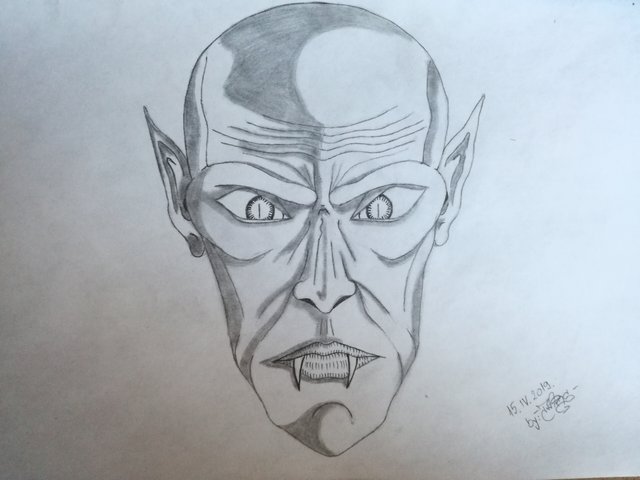 And here we have the process. First the basic sketch...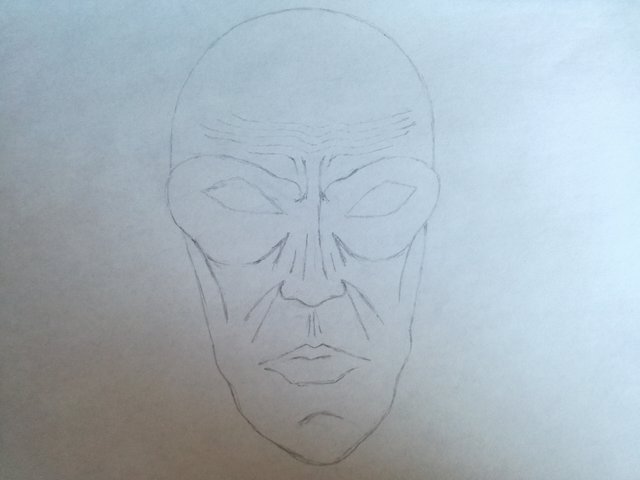 Now come the corrections to the shape of the skull, nose and chin, adding some more details and getting ready for the finishing touches.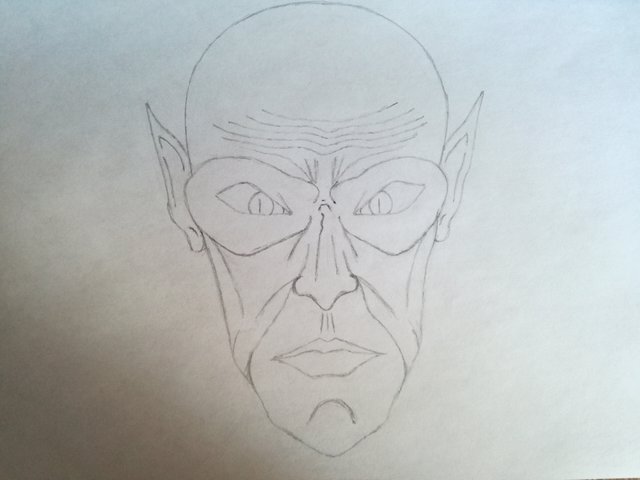 For the finish I'm removing some extra lines, adding more details and of course shading...
Looks scary and I wouldn't want to run into this one in some dark alleyway.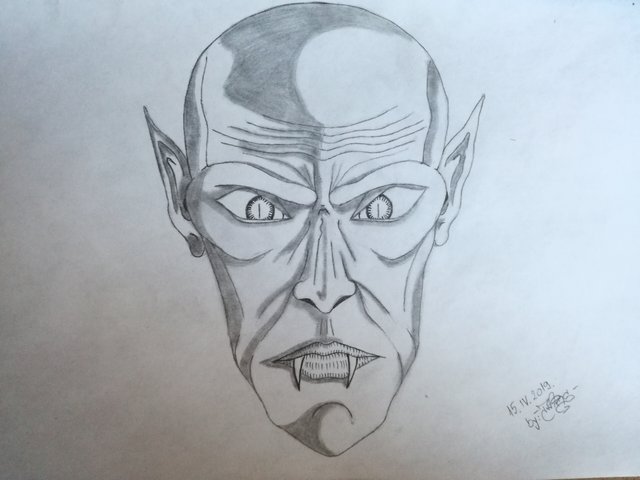 And there you have it my elder vampire is finished, I hope you like it. Honestly remindes me a little bit of Piccolo form Dragon Ball, but that wasn't my intention :).
Please feel free to comment and let me know what you think.
As allways thank you for supporting amateur art.