FANTASY WORLD
Hello dear Steemians!
This is my first ever attempt at drawing a fantasy world landscape and I hope that you will like ti, because it took me about two days to finish this drawing.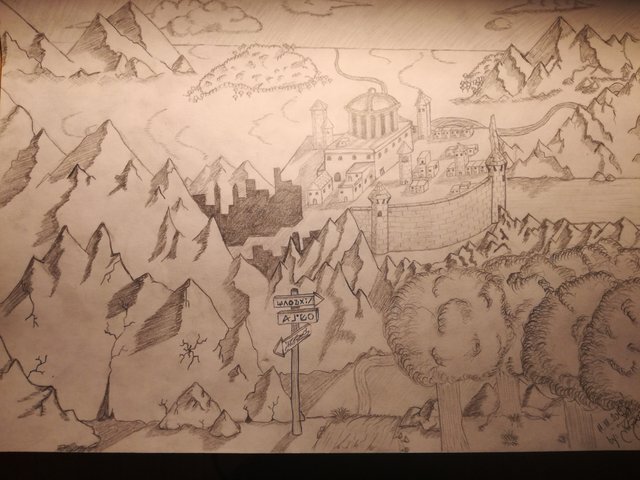 I didn't have a clear plan when I started to work on this drawing, so I decided to go with the flow and let the inspiration take me where it may.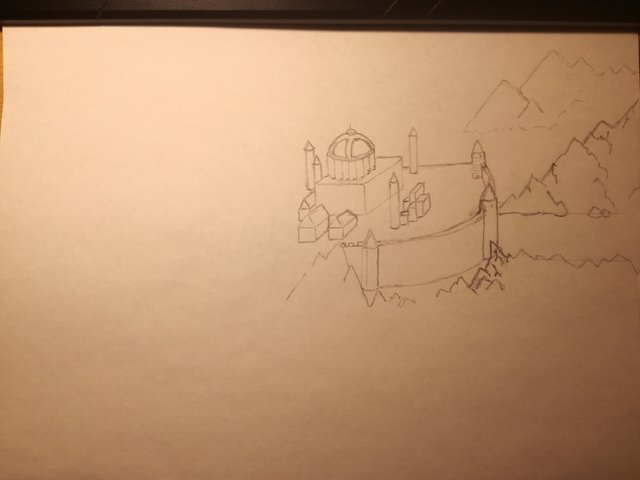 And little by little this picture started to come together, as I was working things in the drawing started changing, different concepts poped up and details started to take shape.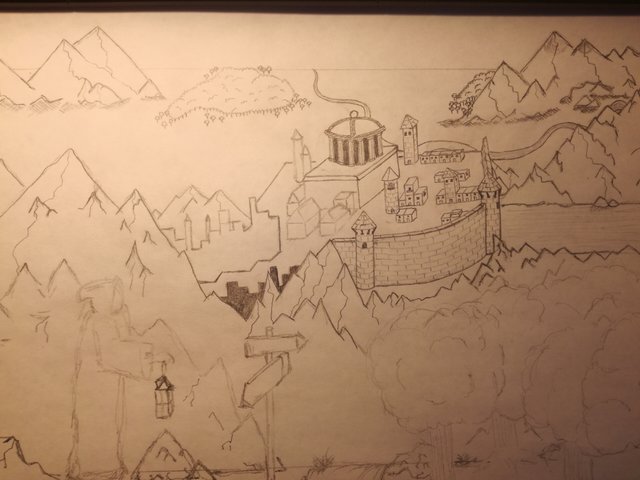 So I went with adding shadows on the finished parts of the drawing, and finishing the rest of the landscape, kicking out the hooded figure form the picture and throwing in some clouds.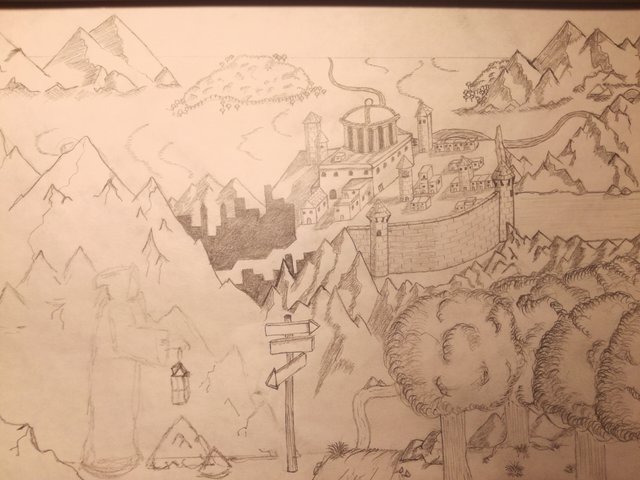 And there you have it my finished drawing of a fantasy world. I have to say that im very proud of this drawing, taking into account this was my first attempt of this scale.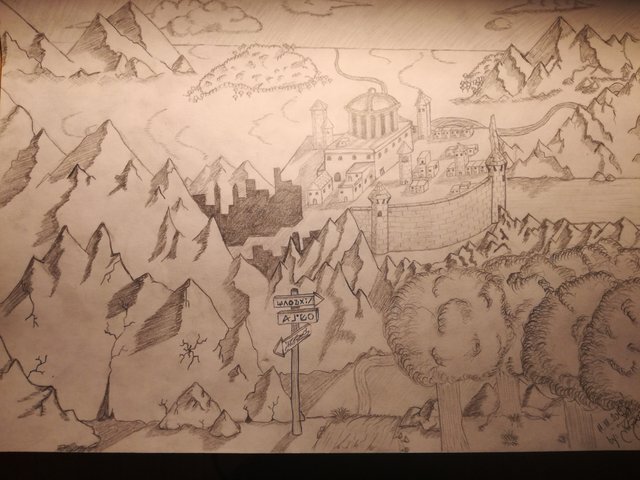 My fellow Steemians I hope that you have a nice day today, thank you for taking time to read this post, all opinions are welcome so please comment, upvot and show me what you think of this amateur art drawing.
As allways thank you for supporting amateur art.