FANTASY WORLD #2
Hello dear Steemians!
Well it took me another two days to draw this brand new fantasy world. After my last post I got some great compliments and encouragement to keep doing what I was doing. So here is my fantasy word #2, hope you like it :).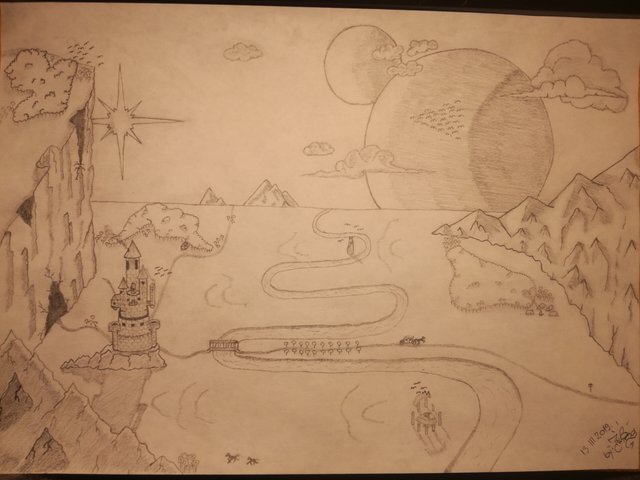 This was the primary concept of my new world and this time I had a good idea what I'm going for. Like I said before it's easyer to draw with a clear image in your head than improvising.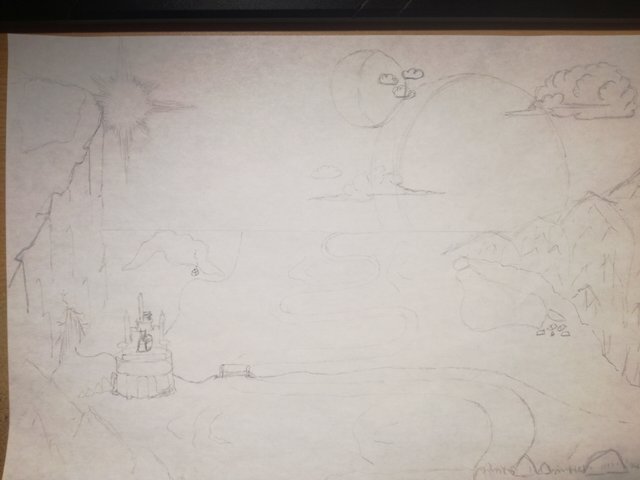 As you can see this time I started to draw form my left instead of my right. Creating one segment of the picture at a time, but don't be fooled it's still hard and time consuming to do all the little details.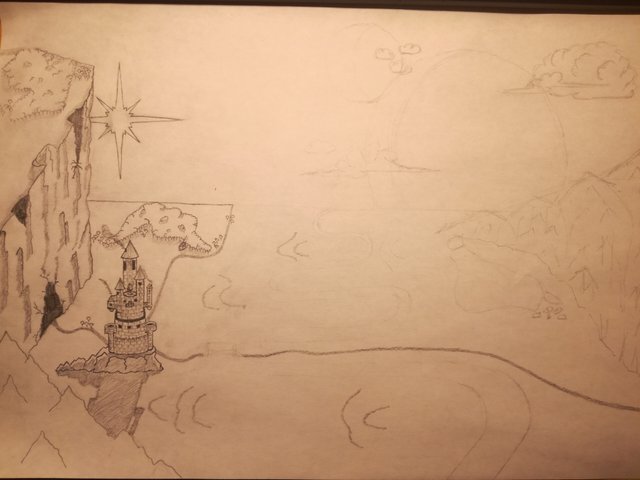 Some parts of the drawing are simpler, but it's never effortless to keep true to the scale set in the beginning.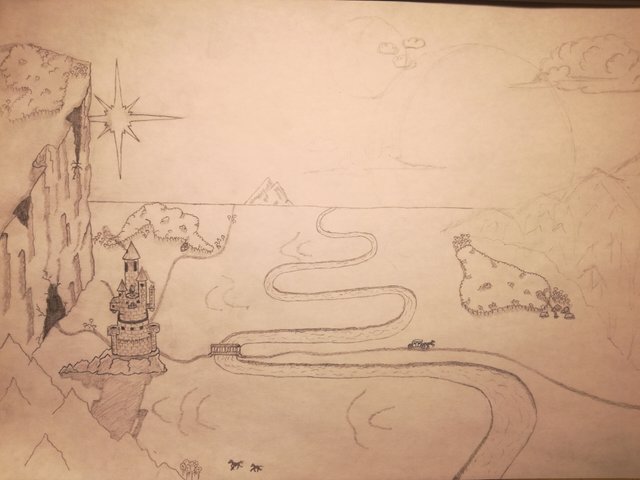 Next came the sky, clouds and planets. That was done fast and all that was left was the last segment of the mountains. After finishing the drawing comes fixing and adding details and shadeing.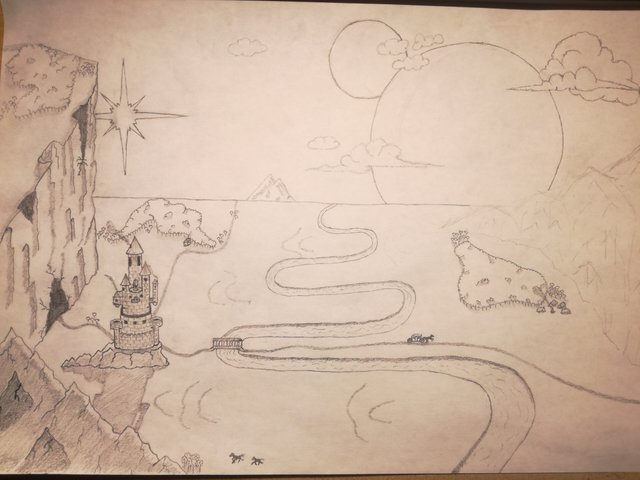 And I decided to add another mountain in the middle because the one seemed a bit lonely. Maybe some LOTR fans will see this drawing, I hope you get the joke :D. Oh and special thanks to @dandays and @veryspider you made this happen, thank you.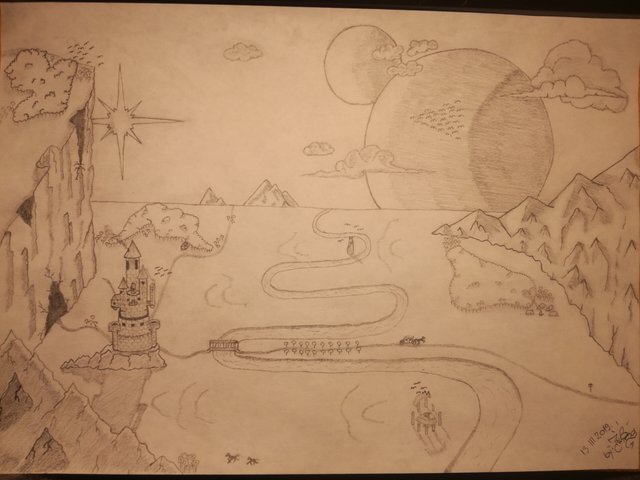 That is all for now my fellow Steemians, but don't worry there is more to come soon. So if you like my artwork please comment, upvote and share this with your friends and followers :). Thank you all for your support I promise not to let you down with my future work. Follow me @nagasonic so we can enjoy this journey together.
By the way if you want to see the drawings in a bigger format and more detail go to
https://steemworld.org/@nagasonic under heading Post, courtesy of @steemchiller.
As allways thank you for supporting amateur art.