FANTASY WORLD #4
Hello dear Steemians!
I am happy to present to you my final drawing in the FANTASY WORLD short series and I don't think I have to explain this world was inspired by the movie Avatar and the Pandora Floating Mountains.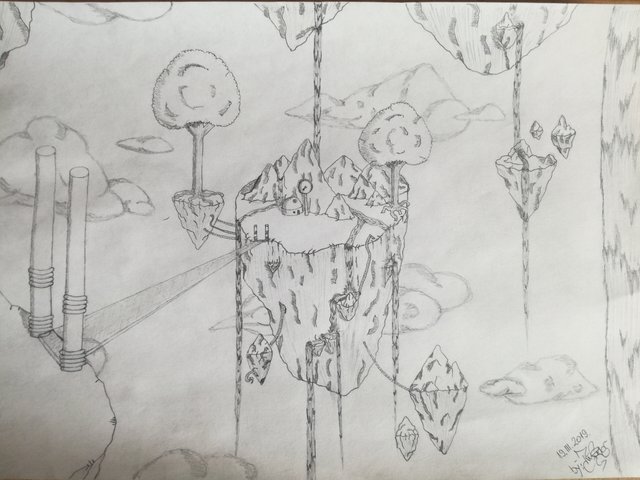 After geting the inspiration I started with a sketch as I usually do. The original sketch will change as we go along with the drawing, let me show you how.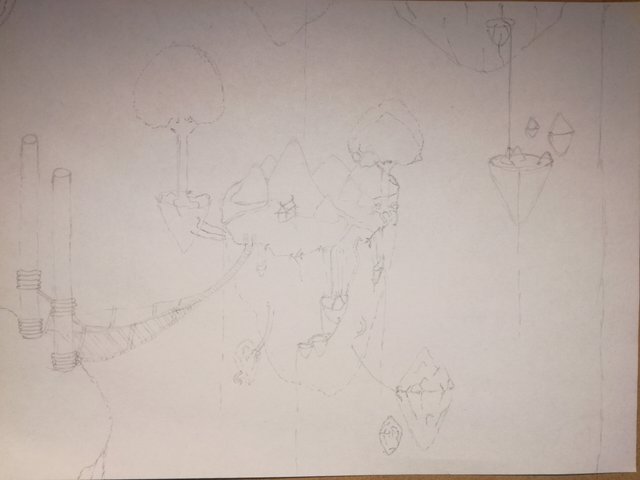 The first thing I did was draw the left edge and the centar island, also as you can see I have changed the wooden hanging bridge and the little elvish/nordic house into a energy forcefield bridge and a little futuristic sci-fi round house and an antenna dish.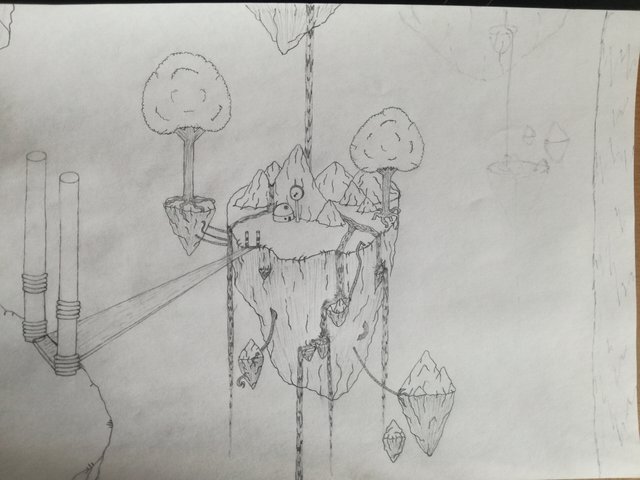 Next ware the other islands an the waterfall on the right, after I was done with those the only thing left to do ware the surrounding details to place the islands in the sky.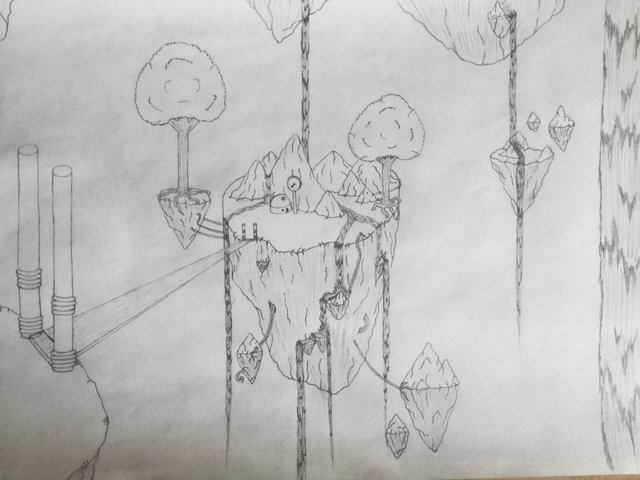 So I created some clouds and did the shading and there you have it, the finished drawing of my floating mountains, I hope you will like my last Fantasy World despite the fact that the inspiration came from the great movie Avatar. Btw I am a huge fan of the movie :).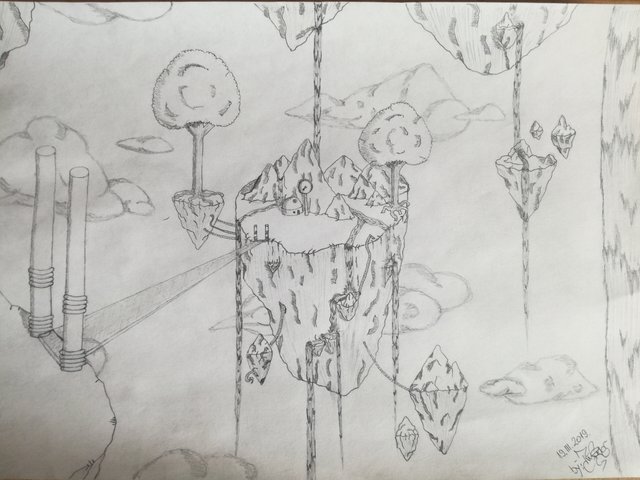 As I was drawing this picture I had a idea to do a little contest with my FANTASY WORLD drawings by asking my fellow Steemians to write a short story by chosing one of the four drawings that I drew. Now taking into accout that I myself don't have a big reach in the community I am hoping someone will help me.
For now please upvote and leave a comment with your thoughts for this future contest.
As allways thank you for supporting amateur art.