THE BLACKSMITH
Hello dear Steemians!
Hope your having a good day, mine has been great, I just finished my latest drawing, so let me tell you there ware a few twists to this one.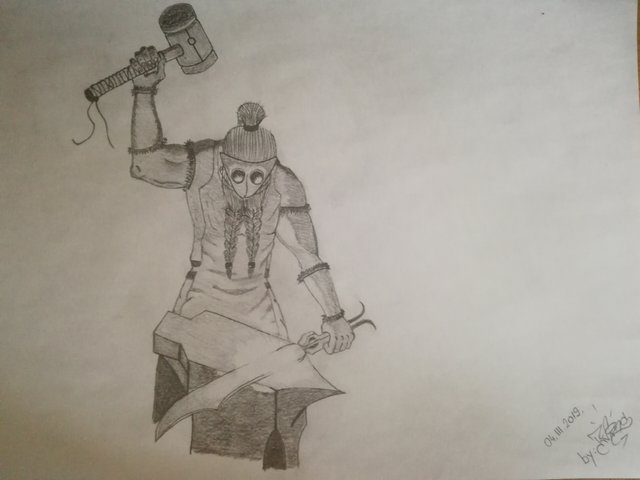 First of all I want to thank @weirdheadaches for writing a post about his brother forging his first knife, it's awsome by the way, because that gave me the idea to draw this, thanks :).
This was the first sketch...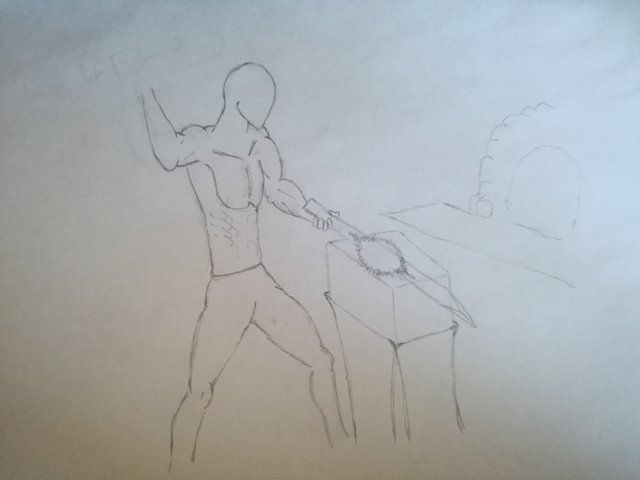 But I didn't like it because it looked a bit derivative, so I decided to swich the angle and this was the result.
My thinking was, now this is something I can work with :). Let me show you.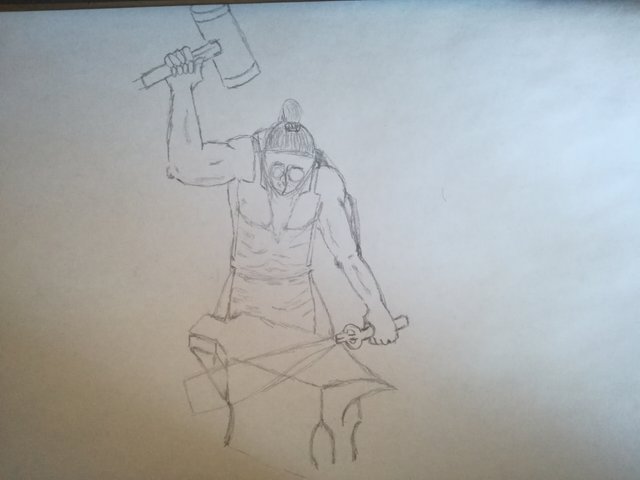 So I started doing the outlines...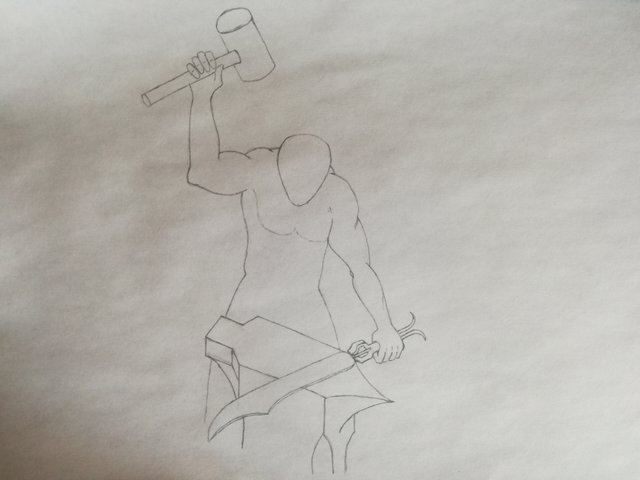 After that was complited, the next step was to do some deails and add character to the drawing. The circles you see around the body are "shadow circles" meaning shadow darkness increses the bigger the circle is... I hope I got that right...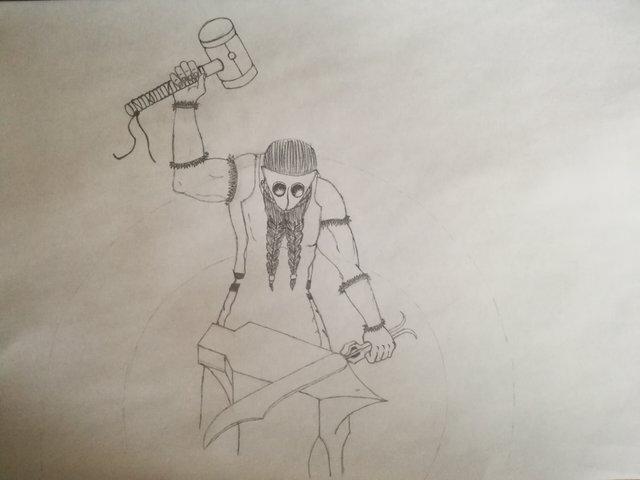 Now for the finish... Shadeing and fixing some details and thats it, my creation is done.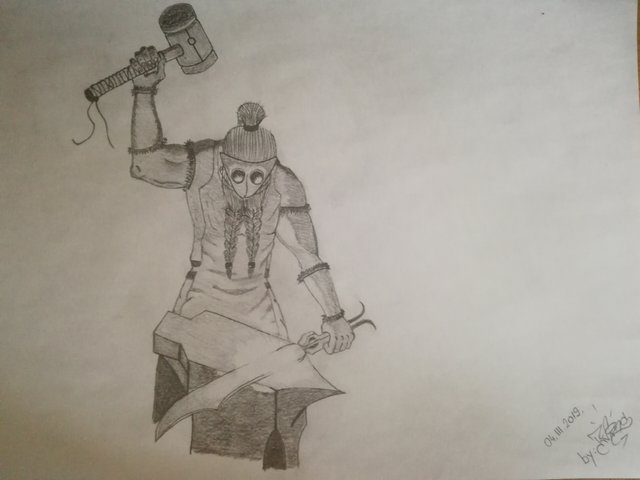 Full trasparency, I did help myself with some images from the web, please don't hold it ageinst me. Nevertheless I did put some time and soul in creating this, so I hope you like it :).
As allways thank you for supporting amateur art.