VAMPIRE SKULL
Hello dear Steemians!
It has been some time since my last post I know... I had a little problem with insomnia but don't worry I'll be just fine. But today's post is not abut that it's about my new drawing, so take a look and I hope you like it :).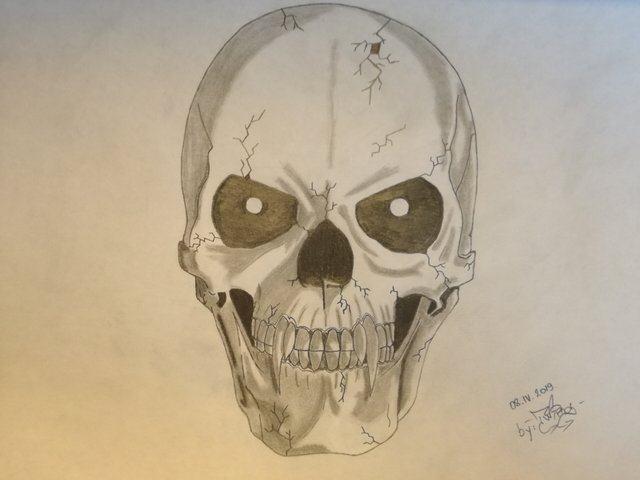 This drawing has made a few turns in the process because the only idea was to draw a skull. So naturally I created the basic shape and before I rememberd to take a picture the teeth were already there :).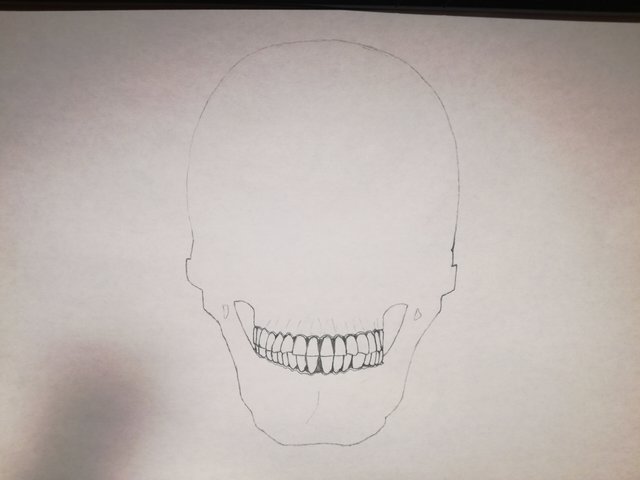 So I continued to draw the rest of the face, adding a few details as I went along... And now we have a happy skull, if you can say that about a skull, but this one really does look happy if I do say so myself :D. This was the finish of the original idea.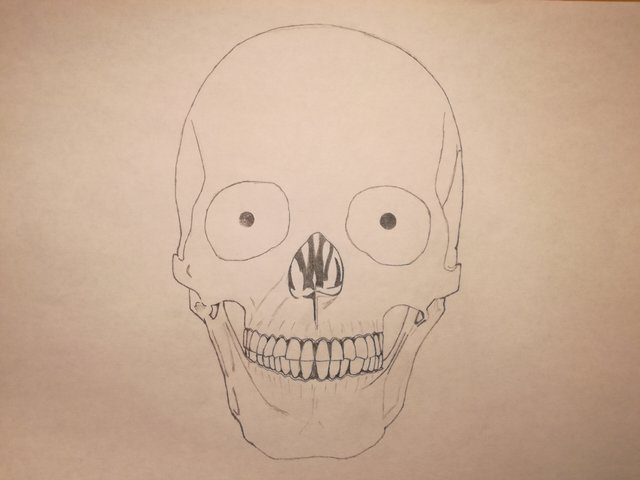 Than I decided that I want a scary looking skull so I changed it... I gave the skull some fangs and changed the shape of the eyes giving it a angry and dangerous look, added some shading and it was time for the finish.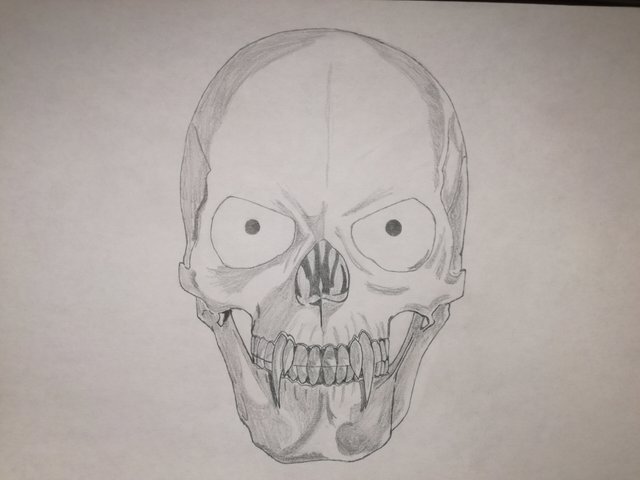 And this is what I created in the end. I swiched the eye colors, blended the shading and added a few cracks to age the skull makeing it look older.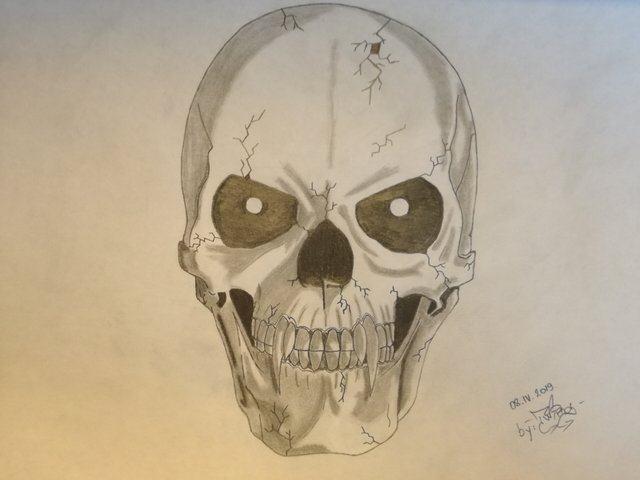 I hope you like this vampire skull as much as I liked drawing it and if so please write a comment and upvote to let me know :). Also feel free to give me any advice on my drawing technique and/or stile...
For more of my artwork follow me @nagasonic. Thank you :)
As allways thank you for supporting amateur art