Mother's Day Fair has begun and I'm so low battery. Take a virtual tour to my little shop!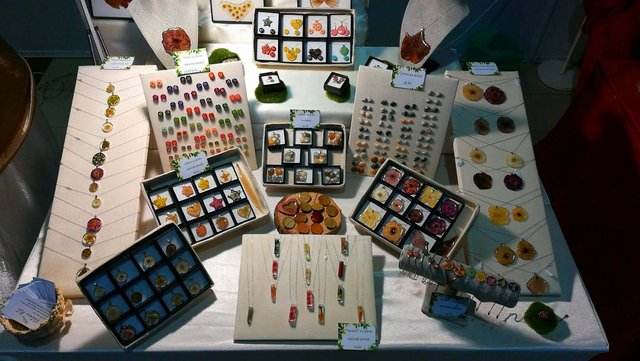 It's so nice to have a little time to share with you my latest experience with Nature Art, at Mother`s Day Fair... It's been so crazy lately, a lot of work, little sleep and busy days. I'm at a local mall here, in my town, an I have the chance to share with others Nature's beauty in form of my jewelry. People are very excited to offer pieces of nature in a form of a wearable pendant and I'm happy to offer them a little color.


I hope you'll like the design I chose this time, very different from Christmas Fair.