Egyptian mythology | Maat Goddess of Justice
Hello! Here's another illustration I made in my series of Women in Mythology. I wanted to keep these illustrations consistent by using only very minimal colors such as grey and gold.
This particular one is inspired by the Egyptian goddess Maat. She is often represented with wings so I decided to include them to her outfit. The scale behind her highlights her role during the judgment ceremony. It was believed that after passing-away, the heart of the deceased was weighted in a scale balanced by an ostrich feather.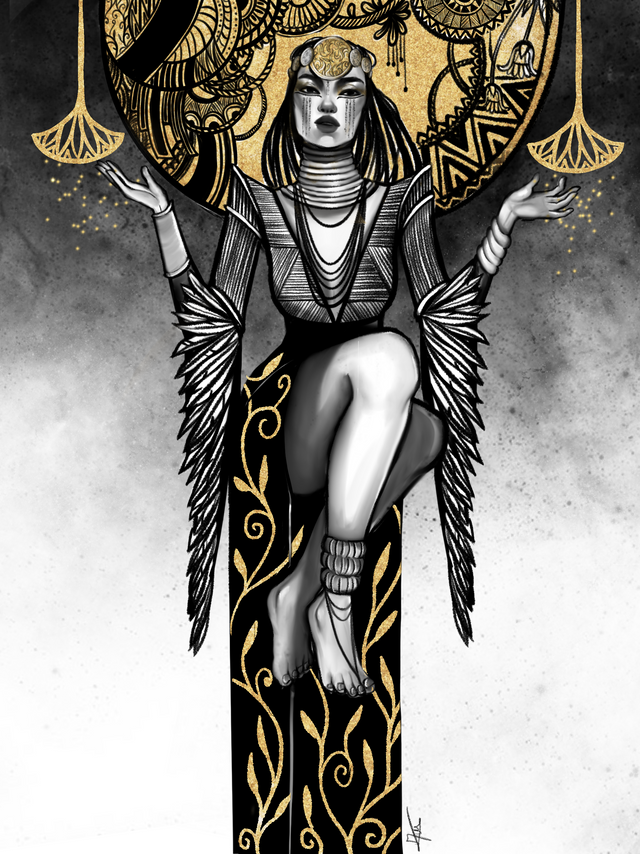 Here are some progress shots: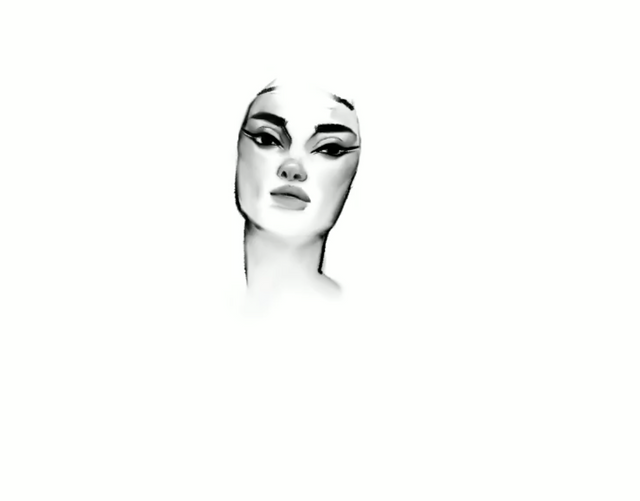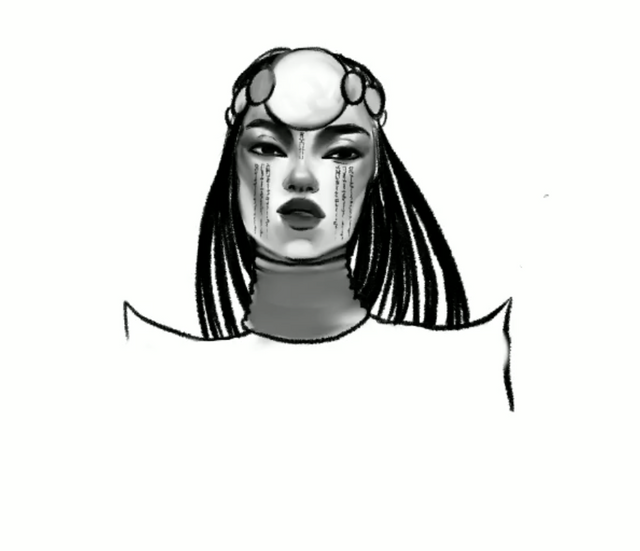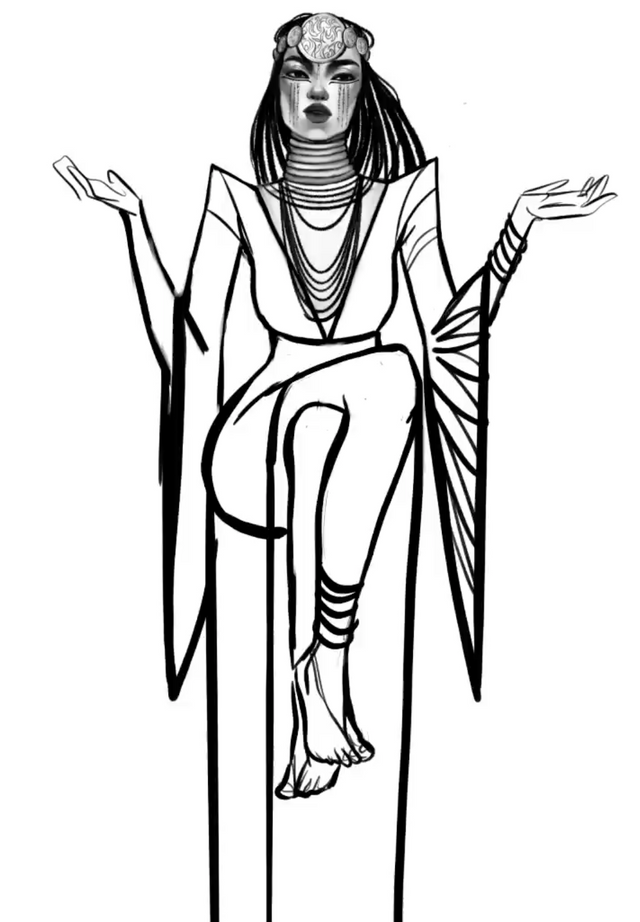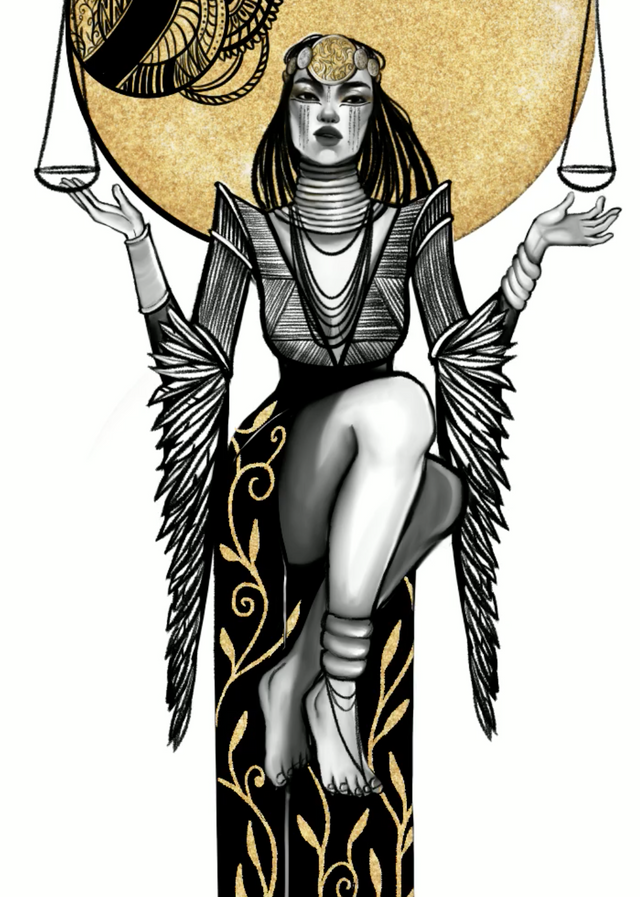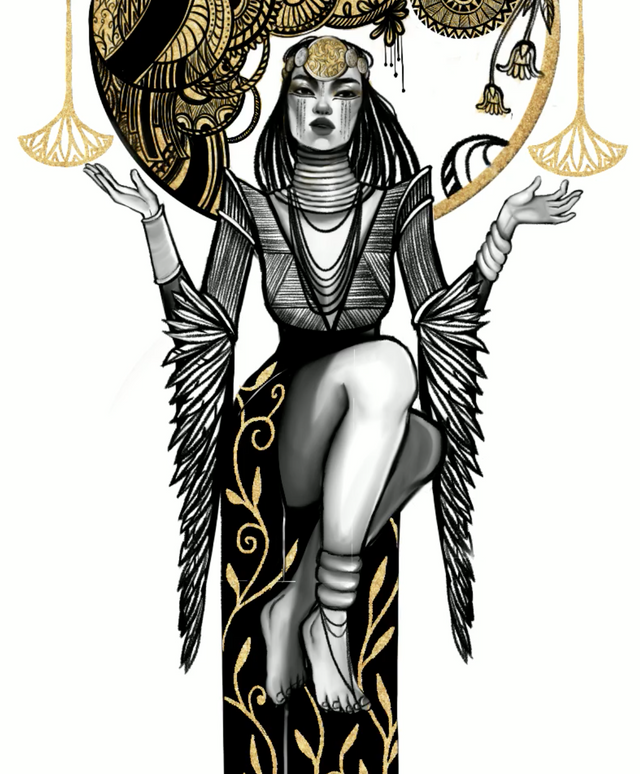 I hope you like it! =)