Digital Art — "Aman Sinaya"
"She is the primordial goddess of the ocean and protector of fishermen. She was one of the three original deities along with Bathala and Amihan. She sent tempests into the heavens, to which Bathala responded by throwing boulders which would become the Philippine Islands." — Wikipedia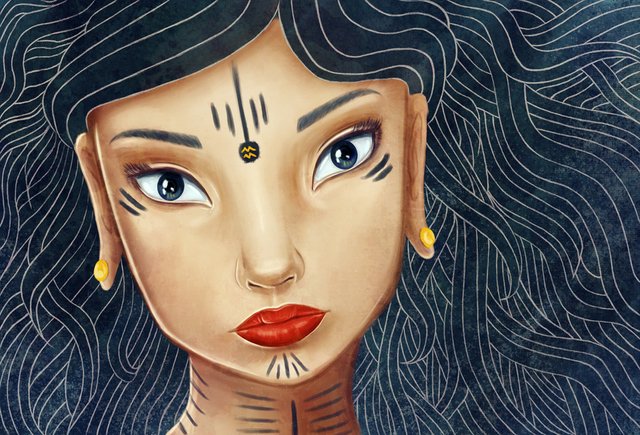 Had fun doing this. All done with Photoshop and a Huion tablet. :)
I think I'll have to look into the original style of philippine tribal tattoos/body paint more, this is rather simplistic. Anyhow, I imagine her with red or black or golden teeth as pinoys used to have in precolonial times.