Freebie: My Photoshop Brush Pack <3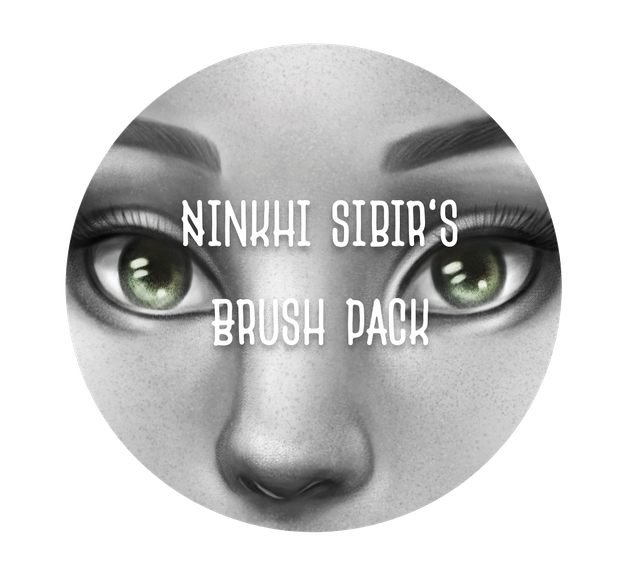 I have been making lots of Photoshop Brushes lately for achieving a certain look in my paintings and illustrations. I want to share the ones I like the most with you here because Freebies are awesome and Steemit is awesome :) 
You can use them for whatever you want, also commercial work — no need to credit me or whatever. But of course don't sell or upload them somewhere claiming that you made them, lol. If you want to share them, I'd appreciate a link back to this source. 

This pack contains 45 pen pressure sensitive brushes. All of them were created by me in Photoshop CC (I have no idea if they'll work with much older versions of PS) either with textures that came with PS or which I made myself. Also, I made most of them in 16bit but they look just as nice in 8bit. And they all have weird names because working with a list full of "sampled brush 1, 2, 3..." really isn't fun :)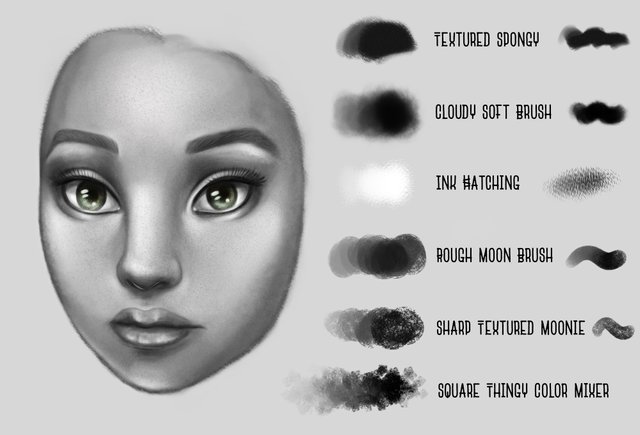 I used them for this example image. I especially love how the "Textured Spongy" gives some fuzzy edges and the "Ink Hatching" brush in a small size creates textured highlights (like on the nose). Buuut of course these can be used for a variety of things. So here's a full list: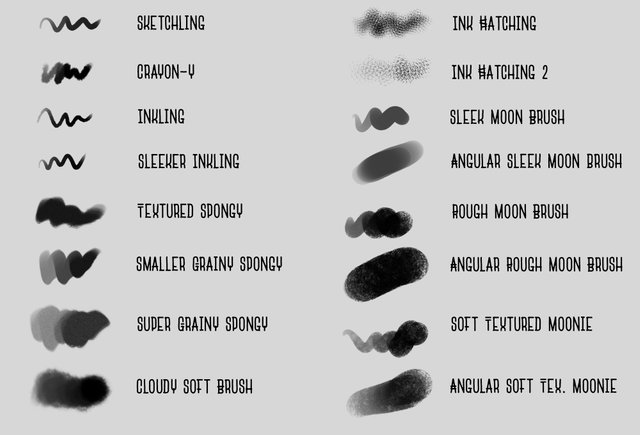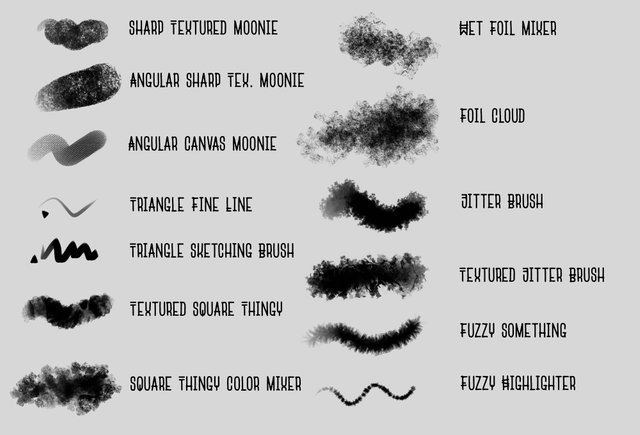 The "Square Thingy Color Mixer" and the "Wet Foil Mixer" are for blending with the Mixer Brush Tool. The "Moon Brushes" are all hard edged round brushes with a variety of textures. These are great to get a more "painterly" look, not having everything plastic-like blended as with using soft edged brushes.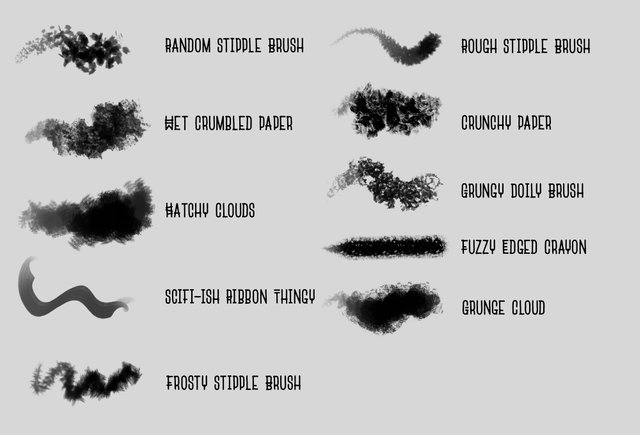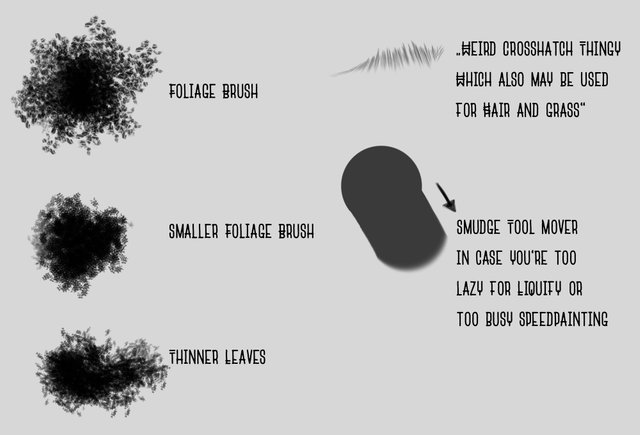 Download them here and have fun :)
& don't forget to upvote if you enjoy them!