JUST BREXIT!!! (MoneyArt By CMOR)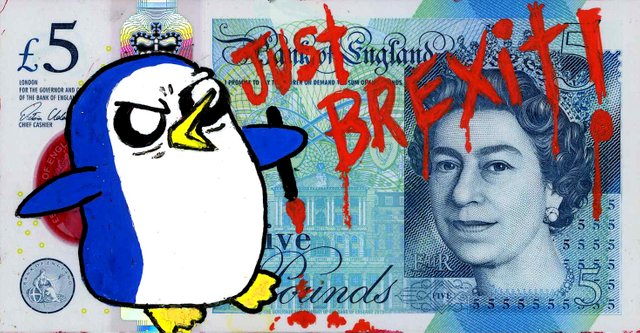 You must have heard of BREXIT, right? Just imagine I told you all about it, then presented my latest hand-painted art... Cuz that is what I am doing...
Hello my botty buddies... I know you don't get my art... It's okay, I don't get you either...