Smash Cash... (MoneyArt By CMOR)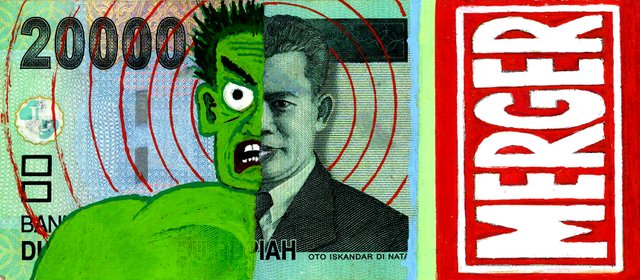 I painted this yesterday! Smash Cash is on an Indonesia bill...
I could have called it, 'Dial M For Merger...'
I am selling it for $40, at my shop... Check out the link! Pass it on to your rastafarian friend or reggae lover...
https://www.cashmashup.com/product-page/smash-cash-moneyart-by-cmor
I hope you are having a nice year! Here is a video of my 2018 stuff still available...