Starry Wars... (MoneyArt By CMOR)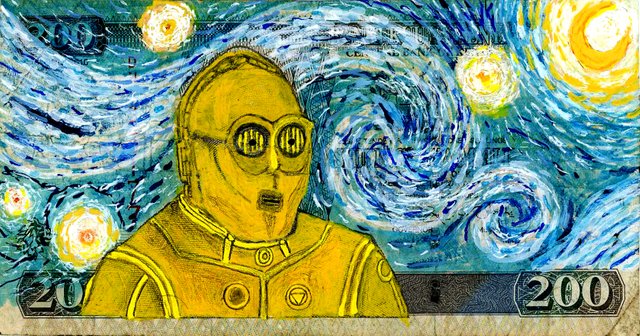 I painted this yesterday... It is probably my last great work of the year, though I may surprise myself...
It is called, 'Starry Wars', and is basically my impression of impressionism... Lately I have just wanted to paint what I like, and I like droids mashed into a Vincent Van Gogh background...
If you wanted to help me pay my rent, while simultaneously getting to own an original CMOR moneyart piece, visit my shop! Here is the link to it:
https://www.cashmashup.com/product-page/starry-wars-moneyart-by-cmor
Thanks, I hope you have a nice new year's...