how to effectively wait until the very last minute to come up with a Christmas present: the artist edition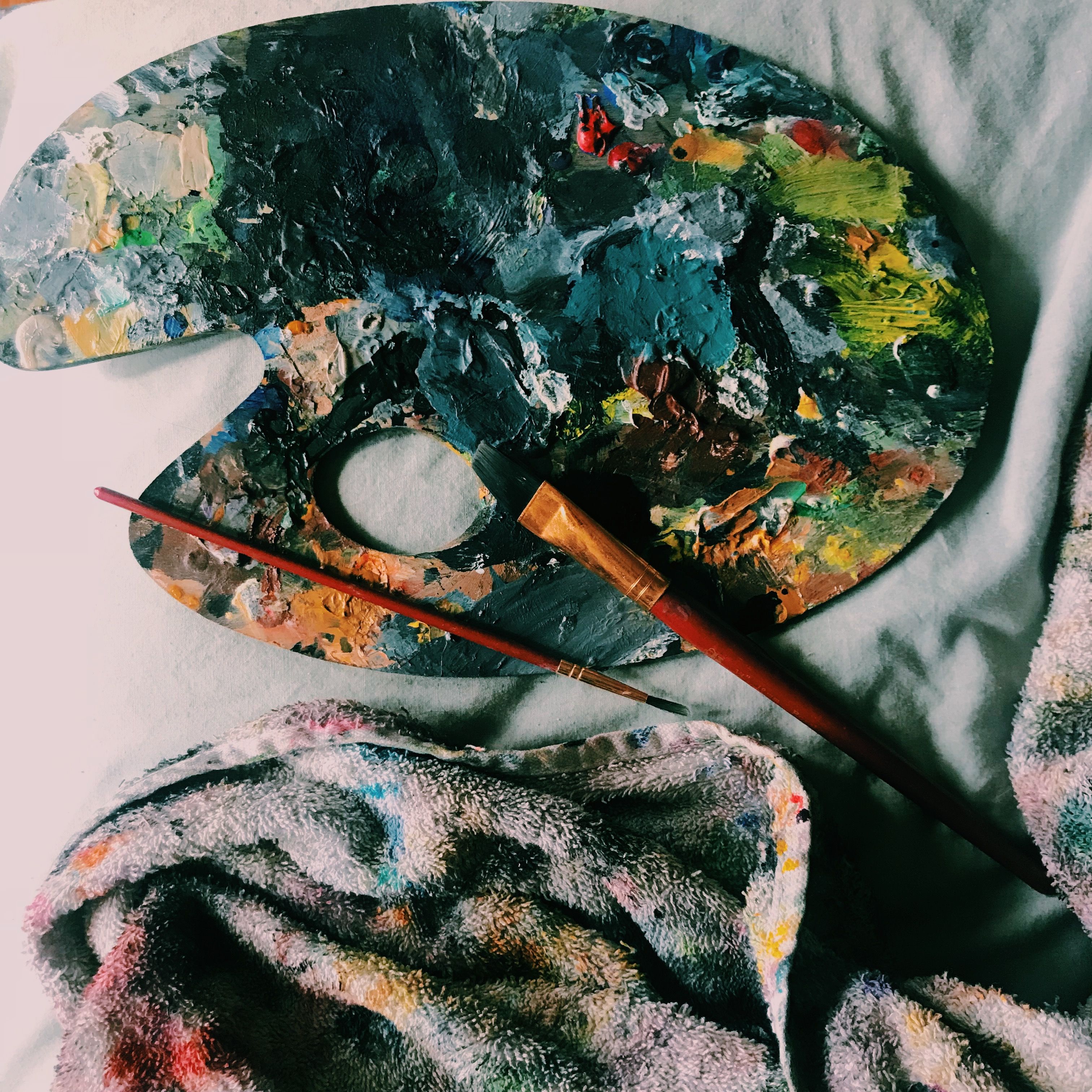 I am officially deeming myself the master of procrastination.
I do not know if the notion is relatable, but for me, around Christmas, e v e r y o n e wants a piece of art. Starting in November, "kylee, can you make me ____?" is the phrase I hear on loop. It's usually followed by a nondescript eye twitch and the robotic, "Sure, of course!"
Nonetheless, here I am, doing my very best to fulfill Santa's artistic wish list. (Disclaimer: I am not santa)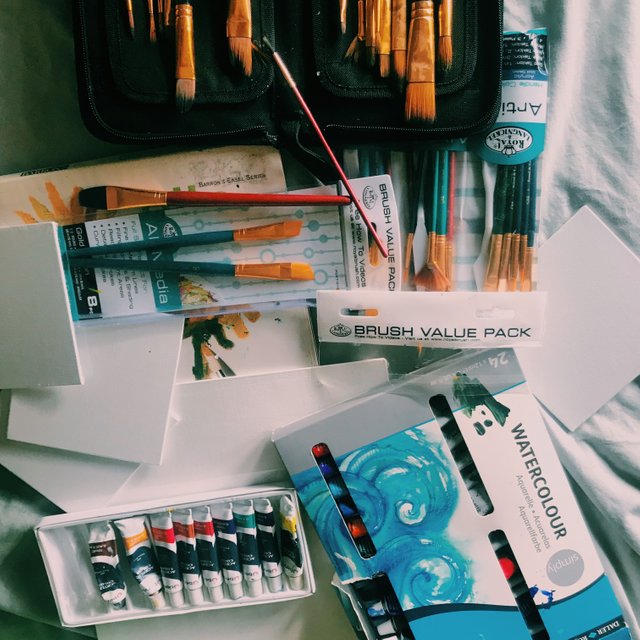 It is Christmas Eve. My room is littered with empty canvas, opened paint tubes, and broken dreams.
This happens every year.
Time to start frantically slinging paint onto canvas. Ahh, my favorite.
After an hour of actually devoting my undivided attention to the task at hand, I had the my first piece finished: an abstract album cover to my dad's favorite band.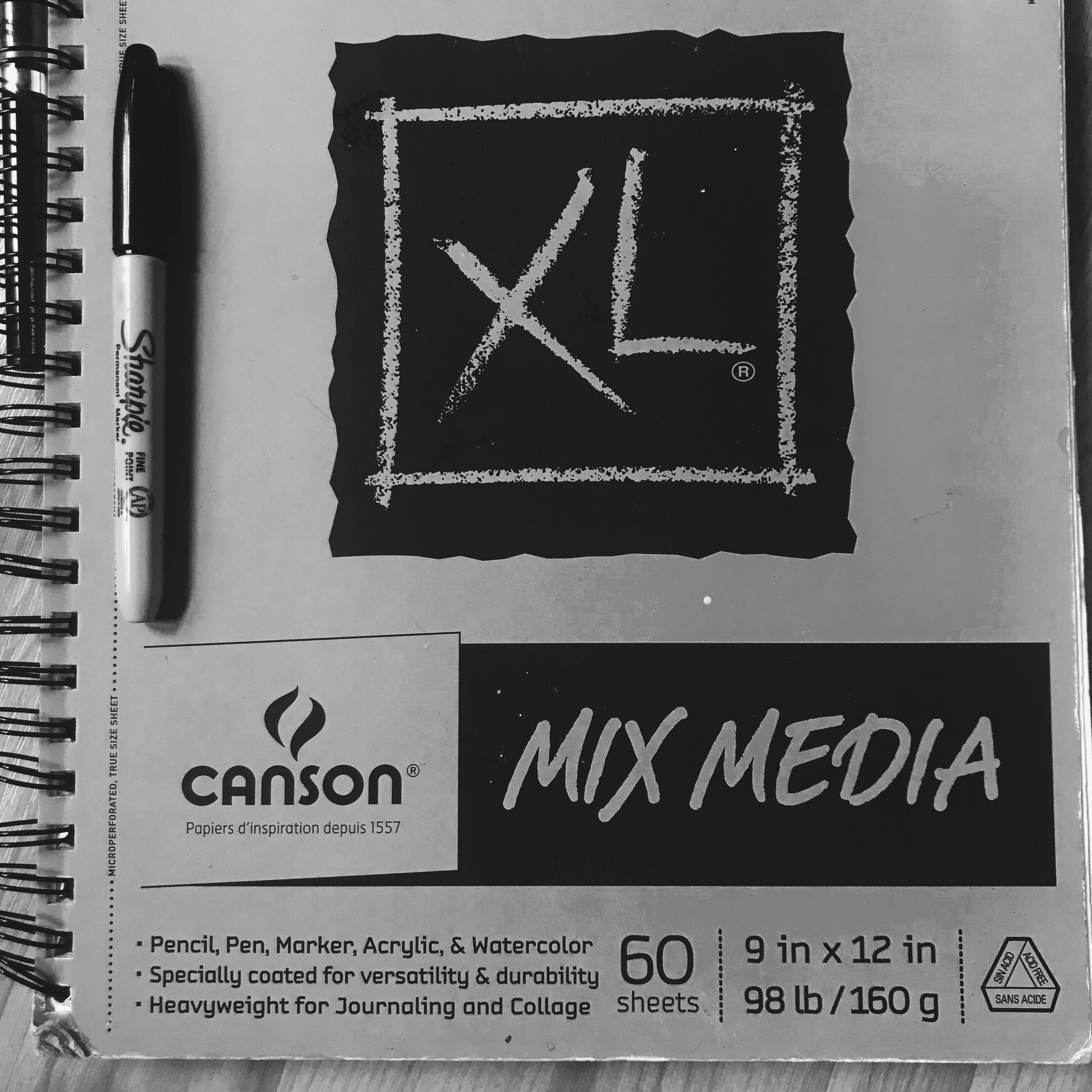 I used sharpie to draw the bird and the guitar on a piece of mixed media paper.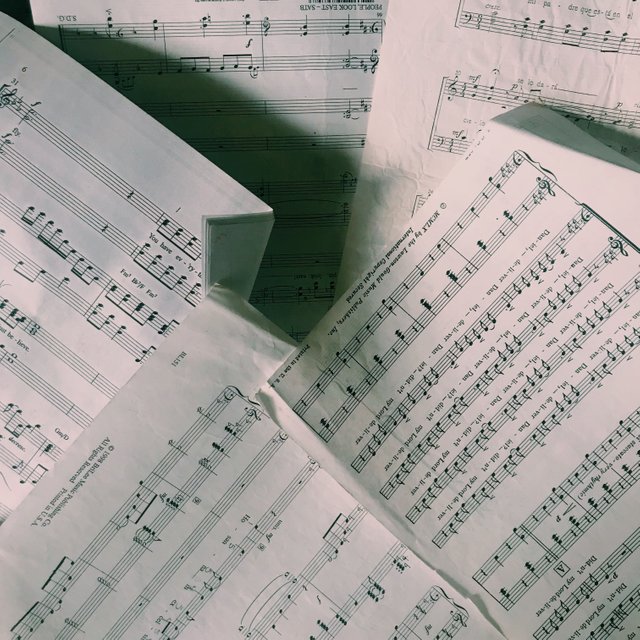 I, then, ripped up some old sheet music and glued it to the canvas.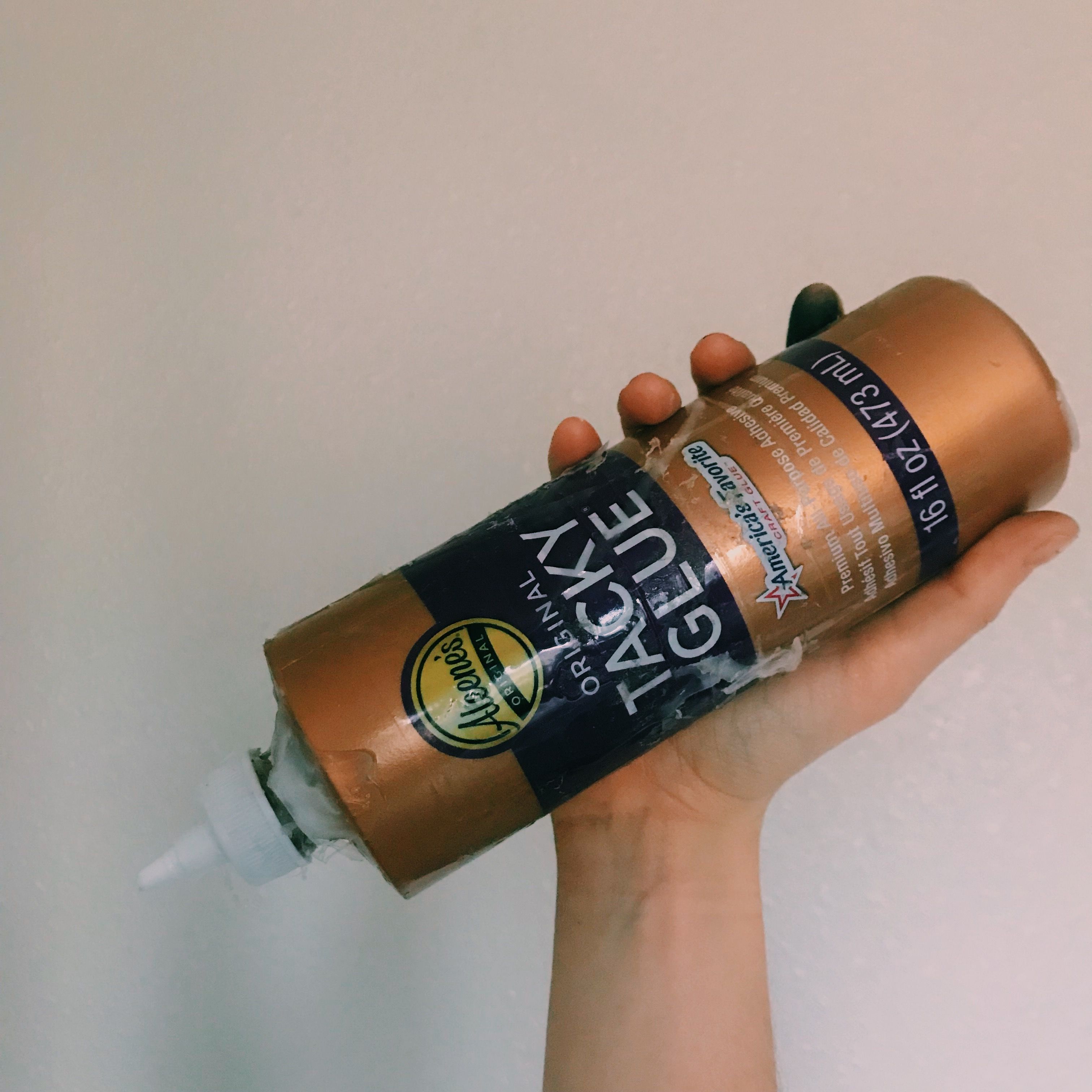 Alas, we meet again, Tacky Glue. I haven't missed you.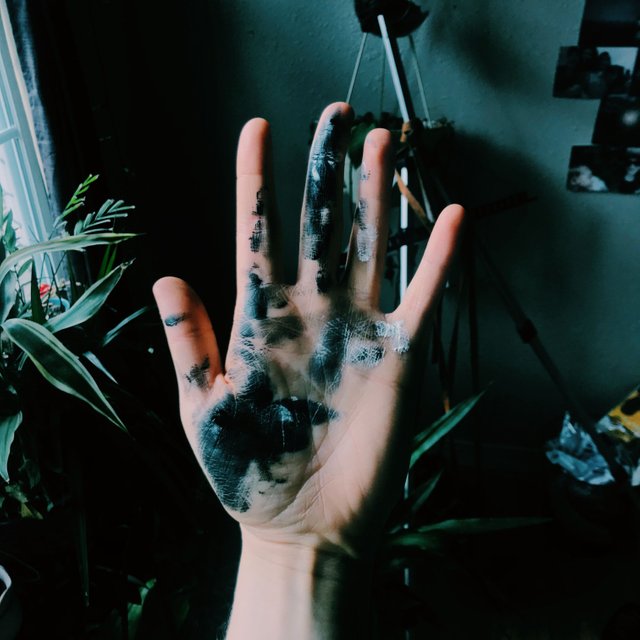 After that dried, I thought it needed a little artistic flare, so I took this as a valid excuse to release my pent up emotions and splatter paint everywhere. My favorite means of stress release.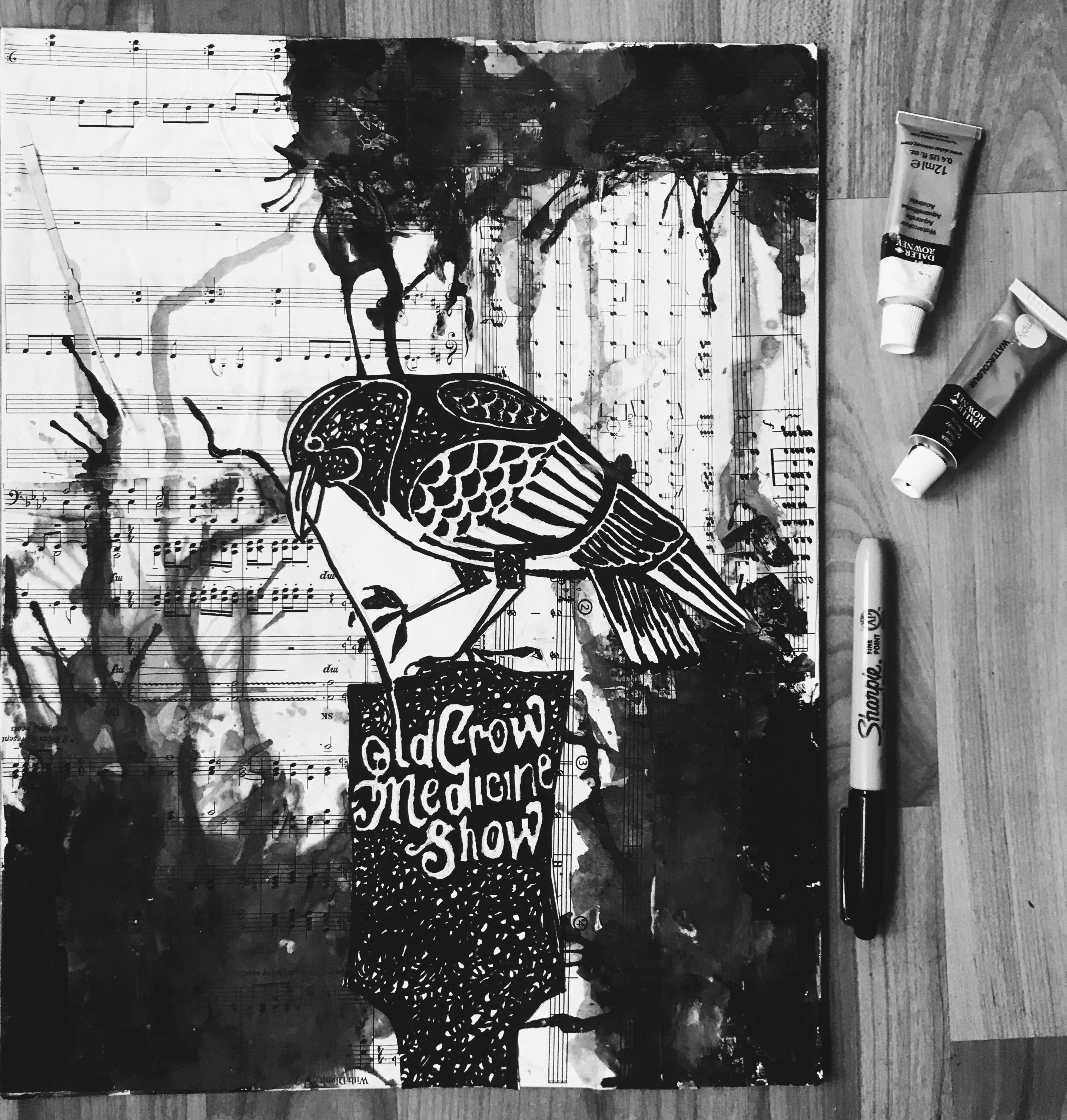 I put the two together and, thus, my creation had come to life.
Here are some progress pictures: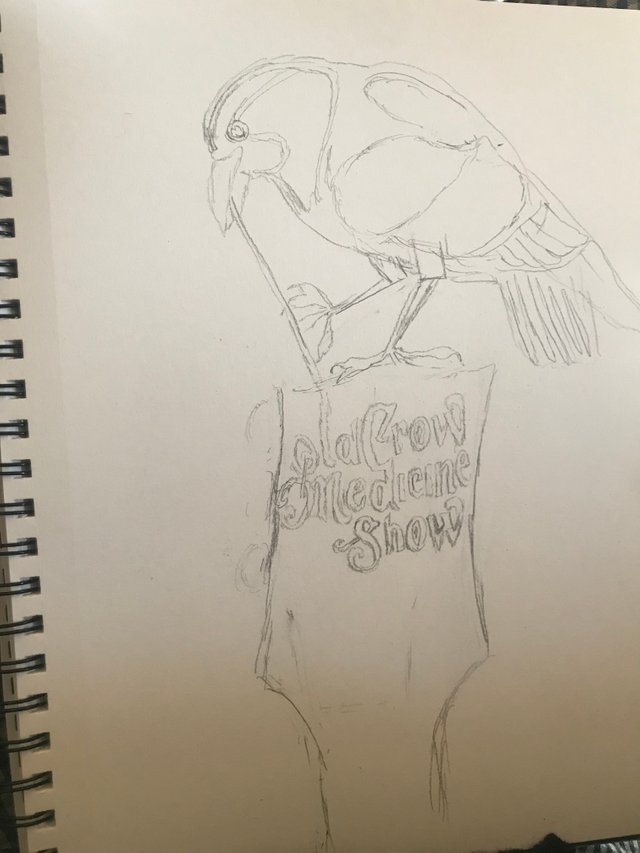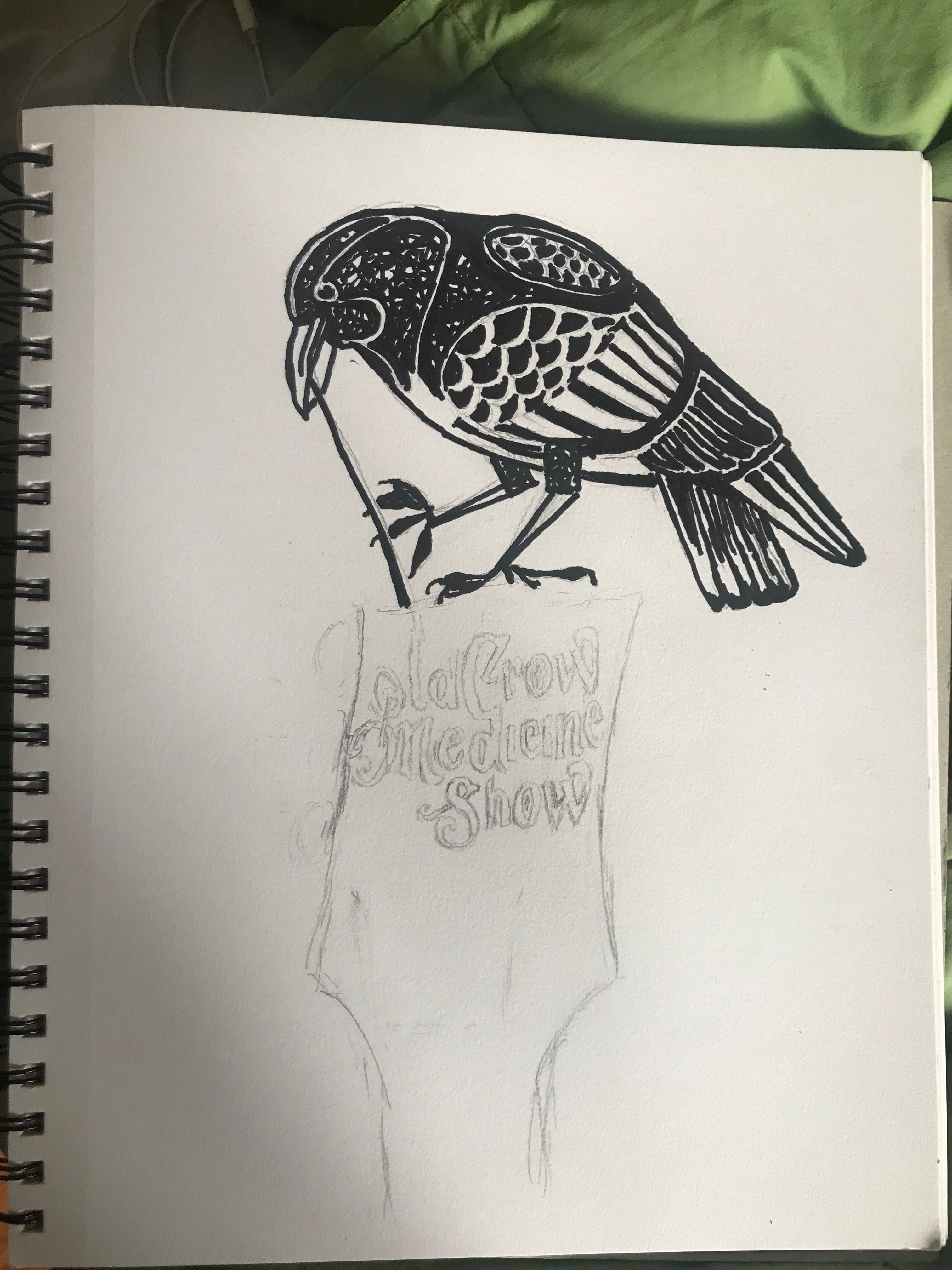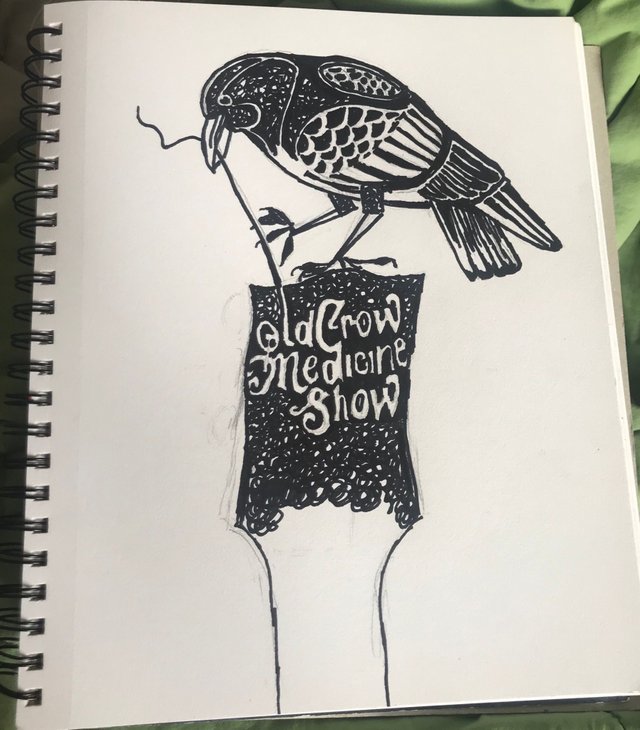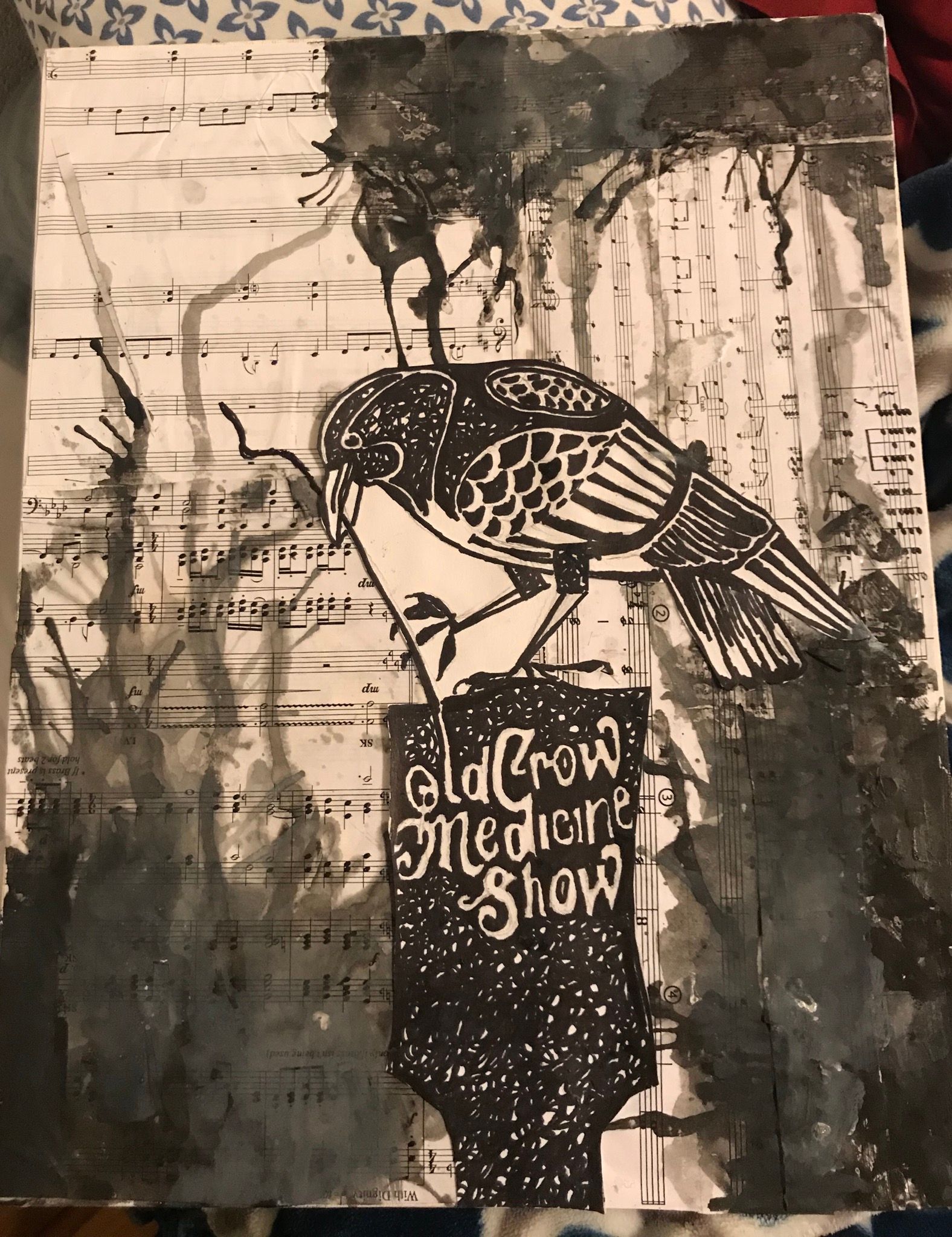 Thank you for reading!
Much love