My new ceramic fruit vase 😊😊😊. Step by step photos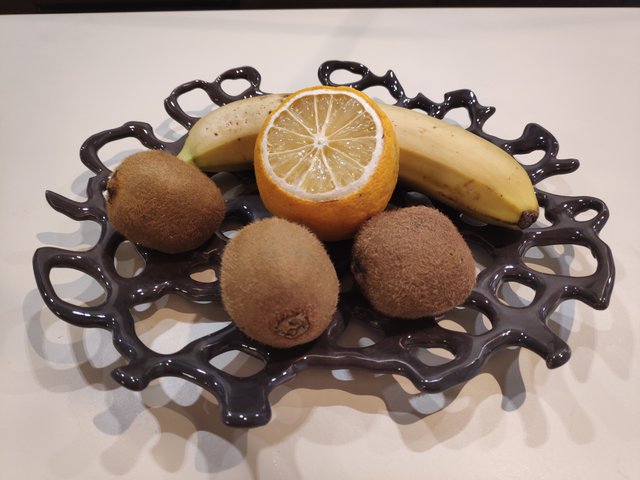 Pottery absorbs me more and more with each passing day.
I'm trying to combine this with drawing and recently signed up for professional painting courses. A few days ago I finally finished my first oil painting and will soon show it to you 😊😊.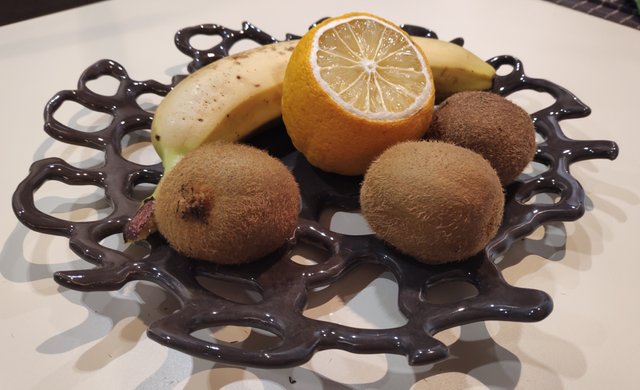 I have long wanted to make a fruit vase for my house and now I have it at last. My potter's teacher advises me to make a sketch of the product on paper and then to start to make it. Several times I tried to follow this advice but, as it turned out, my best is improvisation 😂😂😂.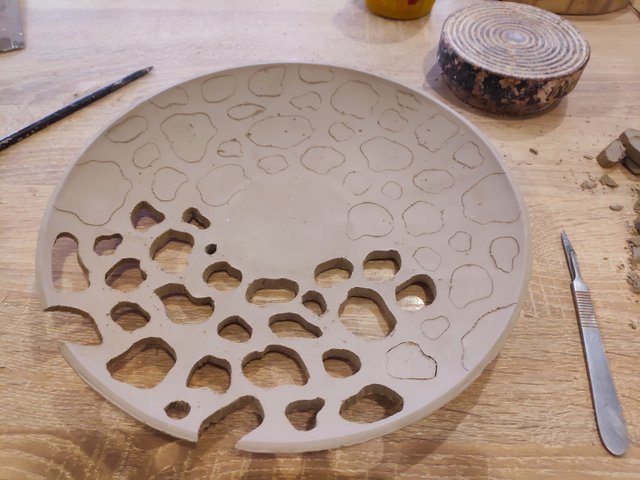 To make such a vase, you need to pour a special liquid mixture of clay in the plate form. This is very fast and convenient, since it is very long time to manually make such a plate. Let it dry the whole day. Now it's ready for carving.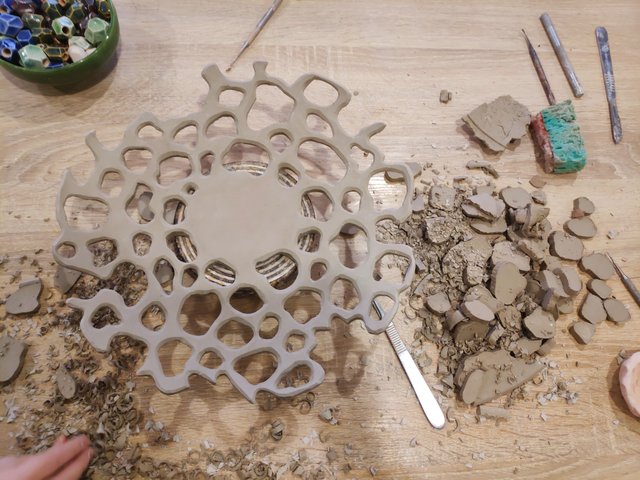 Be careful with the plate because it is very fragile.
Take an acute surgical scalpel and carefully cut out the shapes you need. It is important that the distance between the holes is at least 0.5 cm as the plate can crack. I had it once 😤😤😤.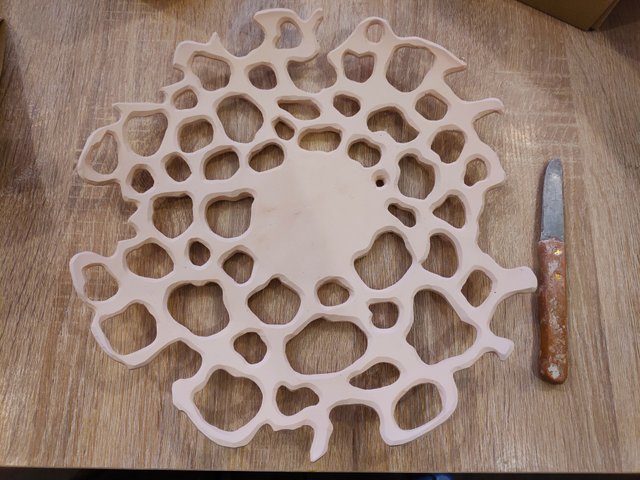 Each aperture I rounded up with a scalpel. To clean the product from the dust and prepare for painting, I took a moist washcloth and lightly wiped the plate. I covered the whole product with graphite enamel and...
Voilà:
Since I was very fond of pottery, I decided to rent a workshop for my creativity so soon you will see many of my new works.
Best wishes,
Olga:)