Digital painting (mause in the star) by @oscurity art
remember a pet that I had a couple of years ago, I was an albino mouse that was my best friend, he lived with me for 4 years and he gave me a lot of joy. When I sat on my pc to think about what to draw, she came to my mind ... And I know she is in heaven looking at me from above.
Recuerdo una mascota que yo tuve hace un par de años, era un ratón albino que era mi mejor amigo, vivió conmigo 4 años y me dio muchas alegrías. Cuando me senté en mi pc para pensar en que dibujar se vino a mi mente ella... Y bueno se que esta en el cielo mirándome desde arriba.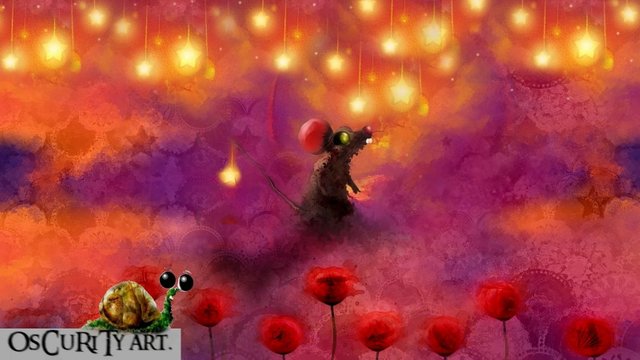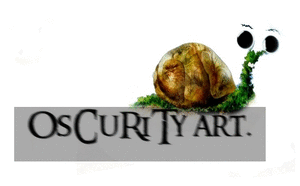 -

If you feel that your friends do not know how to listen, remember that you have a pet that will always fight for you.-
Si sientes que tus amistades no te saben escuchar recuerda que tienes una mascota que por ti siempre luchará.
TOOLS / HERRAMIENTA DE PINTURA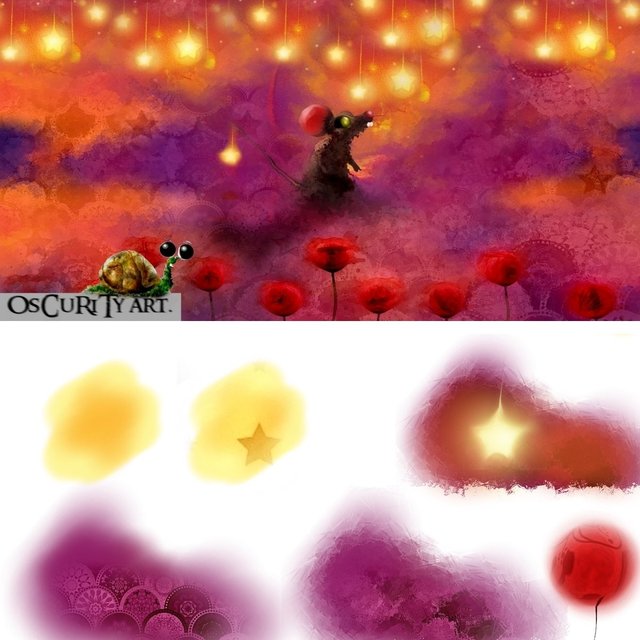 I have painted mice so many times that I save that part, because I have already uploaded many tutorials painting them, but if I stop it is on the stage the beautiful stars, the flowers, all these accessories I basically created them with 3 brushes, the airbrush that gives me the Then I add texture, and I apply the glow or the bulge depending on what I'm looking for.
he pintado tantas veces ratones que bueno ahorre esa parte, pues ya he subido muchos tutoriales pintándolos, pero si me detendré es en el escenario las hermosas estrellas, las flores, todos estos accesorios los creó básicamente con 3 pinceles, el airbrush que me da el color luego añado textura, y le aplico el glow o el bulgue dependiendo lo que busco.
IT'S ALL FRIENDS, THANK YOU FOR TAKING YOUR VALUABLE TIME TO REVISE MY POST.
ES TODO AMIGOS, GRACIAS POR TOMAR DE TU VALIOSO TIEMPO PARA REVISAR MI POST.

COREL PAINTER 12
DURATION: 2.46 hours the whole process
BRUSH: oils, bulge, dodge, burn, add grain, chalk, distort, pencil 2b, blenders bristle others
Difficulty: MEDIUM-HARD
Size: 1500x1200 x 1500mp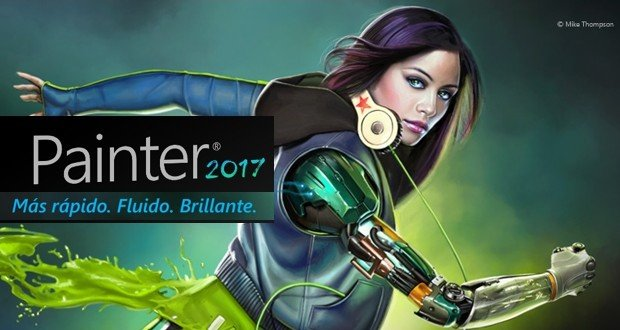 FOLLOW MY ART IN / SIGUE MI ARTE DE CERCA EN:
https://oscurityman.deviantart.com/
REMEMBER @OSCURITY IS NOT AN ART IS A STYLE