DIGITAL PAINTING (reptile in oil) / PINTURA REPTIL EN ÓLEO
Welcome to my blog steemeanos artists, this morning I bring you an illustration with a brush (oils) that you will surely love is a common reptile of my land we call it (machorro) enjoy it.
Bienvenidos a mi blog artistas steemeanos, esta mañana te traigo una ilustración con pincel (oils) que de seguro te encantara es un reptil común de mi tierra la llamamos bulgarmente (machorro) disfrútala.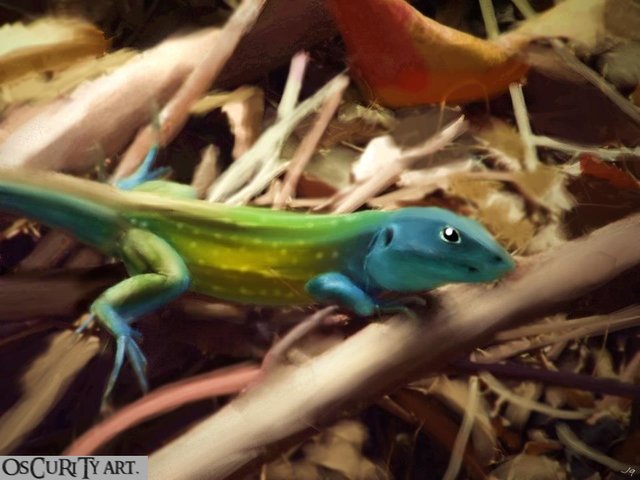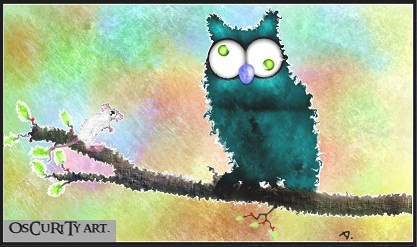 ¡Mr. PIPIM YOU HAVE A LESSON TO GIVE / Mr. PIPIM TIENE UNA INFORMACIÓN QUE DARTE!
Pending with your cats, if you have customary cats to give them homemade food so do not go outside to hunt animals, there is documentation where cats have disappeared from the ecosystem to reptiles, mainly iguanas.
Pendiente con tus gatos, si tienes gatos acostumbralos a darles comida casera así no sale al exterior a cazar animales, hay documentación donde gatos han desaparecido del ecosistema a reptiles, principalmente las iguanas.
TOOLS / HERRAMIENTA DE PINTURA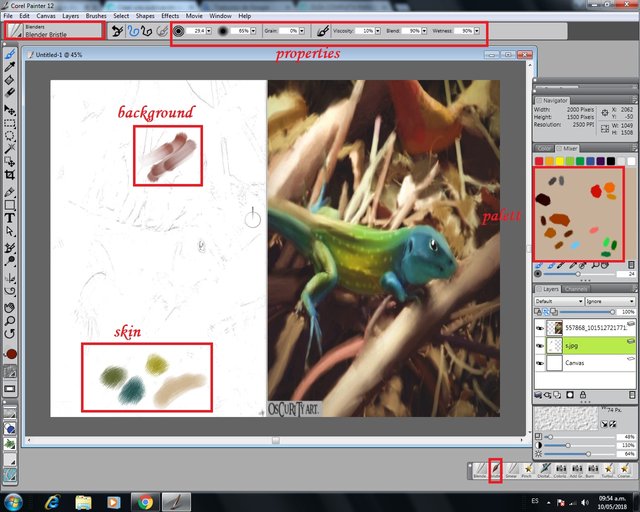 Like all my paintings I started with a 2B digital pencil sketch but this painting has something in particular I had to apply another brush for the background to highlight our reptile in this case it was (blender bristle) of rest use the oils you can both see them marked on the image.
Como todas mis pinturas inicio con un boceto a lápiz digital 2B pero esta pintura tiene algo en particular tuve que aplicar otro pincel para el fondo para resaltar nuestro reptil en este caso fue (blender bristle) de resto utilice el (oils) ambos puedes verlos marcados en la imagen.
IT'S ALL FRIENDS, THANK YOU FOR TAKING YOUR VALUABLE TIME TO REVISE MY POST.
ES TODO AMIGOS, GRACIAS POR TOMAR DE TU VALIOSO TIEMPO PARA REVISAR MI POST.

COREL PAINTER 12
DURATION: 2.46 hours the whole process
BRUSH: oils, bulge, dodge, burn, add grain, chalk, distort, pencil 2b, blenders bristle others
Difficulty: MEDIUM-HARD
Size: 1500x1200 x 1500mp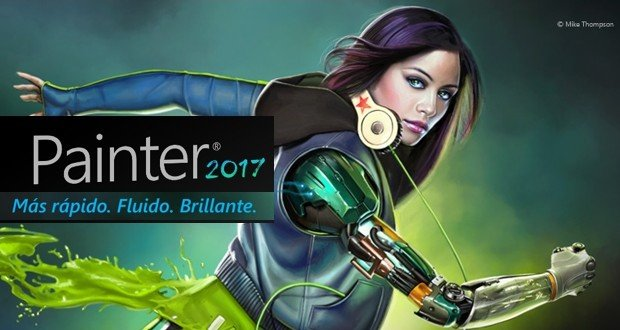 FOLLOW MY ART IN / SIGUE MI ARTE DE CERCA EN:
https://oscurityman.deviantart.com/
REMEMBER @OSCURITY IS NOT AN ART IS A STYLE