SUBE TU NIVEL DE PINTURA CON @OSCURITY / INCREASE YOUR PAINTING TECHNIQUE (ESP-ENG)
Many of us have the belief that becoming a great painter is achieved in just days, or months, that just invest 20 minutes of daily work makes you the best of all, and for all those questions I say no, no and no. Enter the head of
@oscurity
and learn how to advance in painting and what advice you need to climb a step in your techniques.
SPANISH
Muchos tenemos la creencia que convertirse en un gran pintor se logra en solo días, o meses, que con solo invertir 20 minutos de trabajo diario te convierte en el mejor de todos, y para todas esas interrogantes te digo no, no y no. Entra en la cabeza de
@oscurity
y aprende como avanzar en la pintura y que consejos necesitas para subir un escalón en tus técnicas.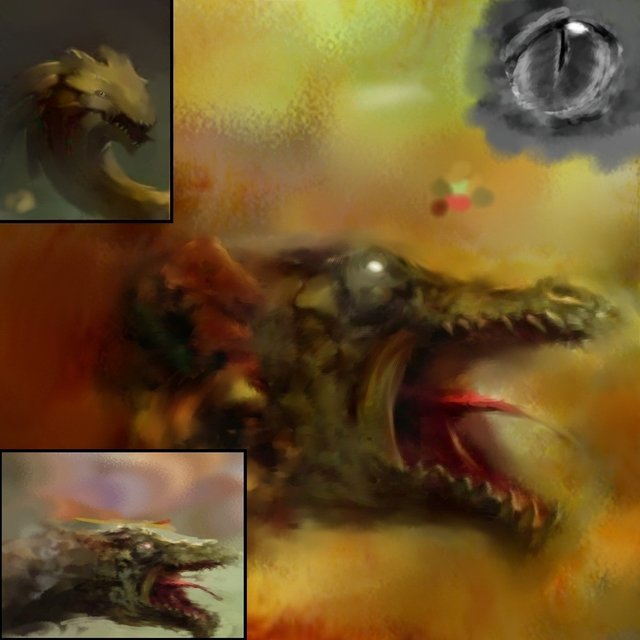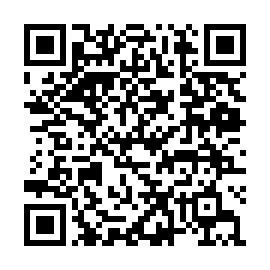 TO DOWNLOAD / PARA DESCARGAR
WHAT YOU WANT TO PAINT / QUE QUIERES PINTAR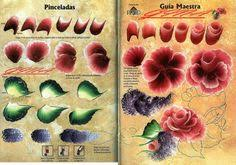 I recommend before you start painting anything you have an idea of what you want, how you will know the flaws of a painting if you do not know what you paint, or do not have a reference to compare, choose something to paint and immediately look in magazines or guides references to guide you.
Yo recomiendo antes de empezar a pintar cualquier cosa tengas una idea de lo que quieres, como sabrás los defectos de una pintura si no sabes lo que pintas, o no tienes una referencia para comparar¿ escoge algo para pintar e inmediatamente busca en revistas o guías referencias para guiarte.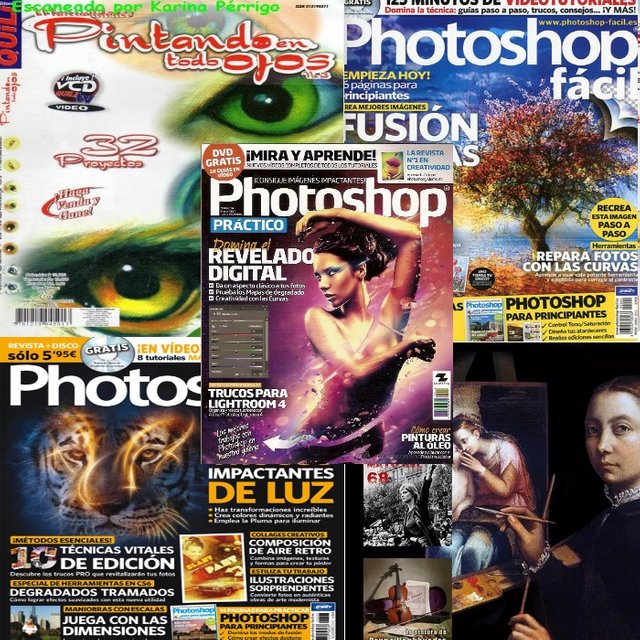 Look at all these magazines, you can get them on the web at very cheap prices and all have tutorials to streamline our painting techniques I always read several tutorials before painting something for the first time.
Mira todas estas revistas, puedes conseguirlas en la web a precios muy económicos y todas tienen tutoriales para agilizar nuestras técnicas de pinturas yo siempre leo varios tutoriales antes de pintar algo por primera ves.

I HAVE AN IDEA! PAINT A DRAGON / TENGO LA IDEA! PINTARE UN DRAGÓN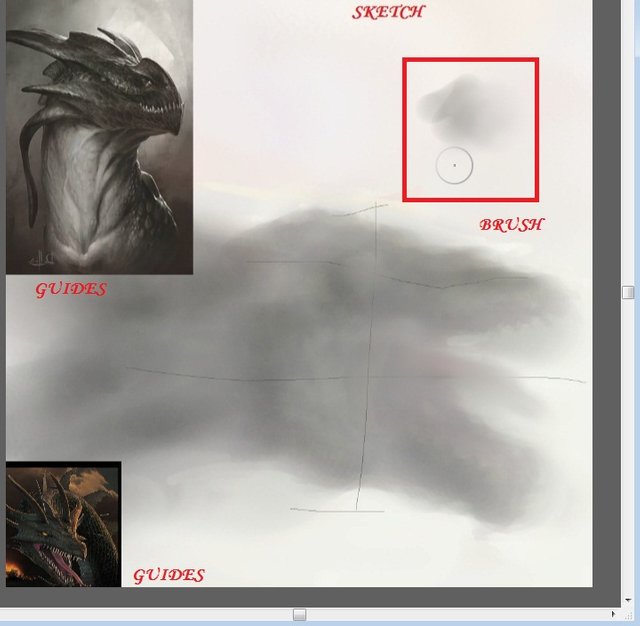 Look how I make my sketch, I look for paintings and references of many painters or authors which I will use to guide me since designing a dragon you must know its anatomy, the madibulas, the teeth, you must have the basic knowledge of its morphology, as it is first time that I paint one I had to guide myself with many paintings to create my design, this is a technique that I recommend when you start designing something you have never painted.
Mira como realizo mi boceto, busco pinturas y referencias de muchos pintores o autores los cuales utilizare para guiarme puesto que diseñar un dragón debes conocer su anatomía, las mandíbulas, los dientes, debes tener el conocimiento básico de su morfología, como es primera ves que pinto uno tuve que guiarme con muchas pinturas para crear mi diseño, esta es una técnica que yo recomiendo cuando vas empezando a diseñar algo que nunca has pintado.

I HAVE MY SKETCH AND NOW?/ TENGO MI BOCETO Y AHORA¿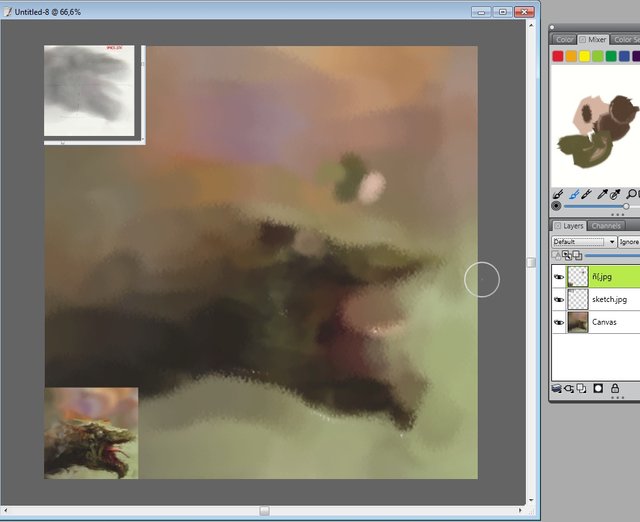 When you start in the world of digital painting you can start by selecting the colors you will use to paint your character, place it on one side and with the dropper you will select the painting and you will apply, in my case I use an advanced mode a palette to cost and I use the keys as Alt commands, and automatically I select a painting which speeds up the application, I use the pastel chalks after you have your sketch and I spread the colors everywhere and then with the diffuser I give life to the painting.
Cuando vas comenzando en el mundo de la pintura digital puedes comenzar seleccionando los colores que utilizaras para pintar tu personaje, lo colocas a un costado y con el gotero vas seleccionando la pintura y vas aplicando, en mi caso yo uso un modo avanzado una paleta al costado y utilizo las teclas comandos como Alt, y automáticamente selecciono una pintura lo cual agiliza la aplicación, yo utilizo las tizas pasteles luego que tienes tu boceto y esparzo los colores por todos lados para luego con el difuminador doy vida a la pintura.
BEWARE OF LAYERS/ CUIDADO CON LAS CAPAS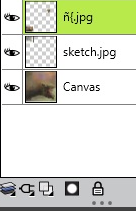 Do not forget the layers, use a layer for each sector that you are painting before using a layer tutorial so I will not dwell on this part, but you should have it here, because each layer can become a different technique.
No te olvides de las capas, usa una capa para cada sector que vayas pintando anteriormente use un tutorial de capas asi que no me detendré mucho en esta parte pero debes tener fundamente aquí, porque cada capa puede convertirse en una técnica distinta.

DIFFUSED TECHNIQUE/ TÉCNICA DE DIFUMINADO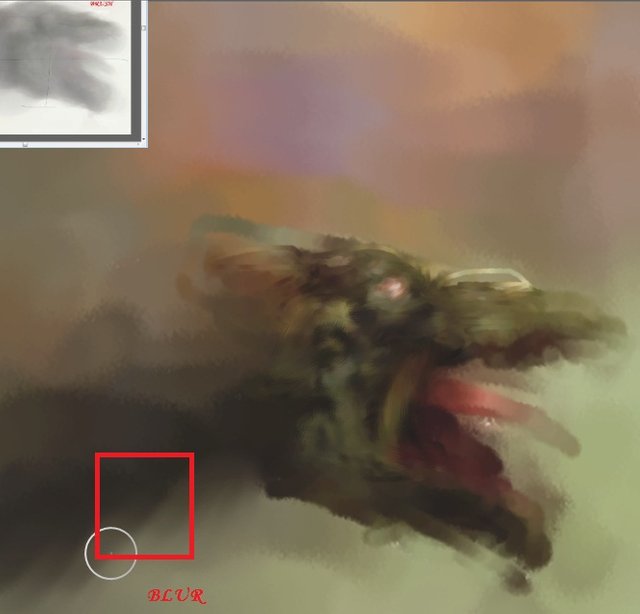 The blending technique is applied after any main brush from oils to pastes, anything can be blurred, the ideal is to diffuse inks, it is a perfect combination for the gray scale sketches, here you can see how I blur the chalk and the degree of realism that is reaching.
La técnica de difuminado se aplica luego de cualquier pincel principal desde aceites hasta pastas, cualquier cosa puede difuminarse lo ideal es difuminar tintas, es una combinación perfecta para los bocetos en escala de grises, aquí puedes observar como difumino las tizas y el grado de realismo que va alcanzando.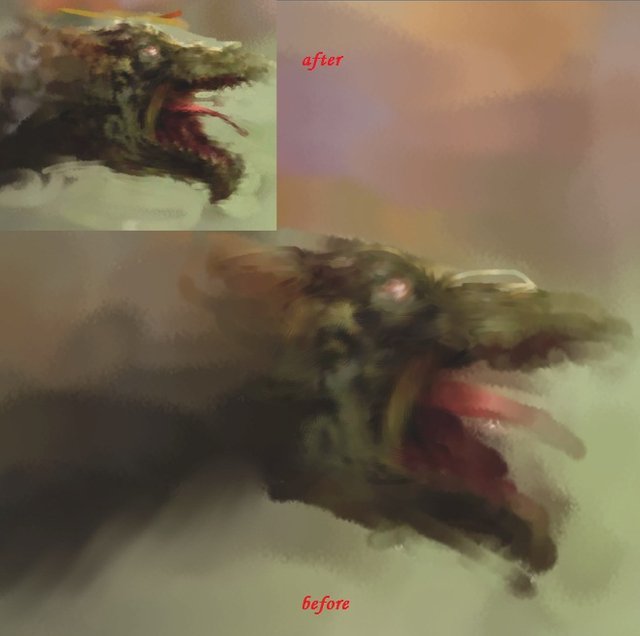 TIPS/ CONSEJOS
I spend approximately 10-15 hours a day perfecting techniques and painting. How do you think that investing only 30 minutes will help you grow quickly? You must make an effort

Be patient do not get obsessed with achieving quick results between those hours that I use to paint rest two hours to refresh ideas.

Search for tutorials and practice a lot, or rather, too, on Youtube there are good teachers.

Study the morphology of organic, human, animal, mythological beings for a future to have an idea of where you want to go.
SPANISH
Yo paso aproximadamente 10-15 horas al día perfeccionando técnicas y pintando. Como piensas tu que invirtiendo solo 30 minutos te ayudara para crecer rápidamente debes esforzarte.

Se paciente no te obsesiones con alcanzar resultados rápidos entre esas hora que utilizo para pintar descanso dos horas para refrescar ideas.

Busca tutoriales y practica mucho, mejor dicho demasiado, en youtube hay buenos profesores.

Estudia la morfología de las cosas orgánicas, humanos, animales, seres mitológicos para un futuro tener una idea de a donde quieres llegar.
IS PART OF THE FAMILY / FORMA PARTE DE LA FAMILIA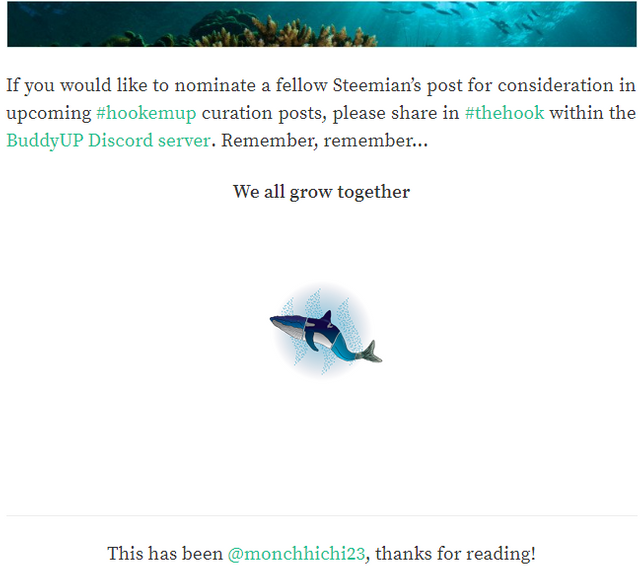 As a digital artist I recommend: @buddyup excellent support to the artistic community, if you think you have a great talent in painting do not stop following their magazines and you will surely be chosen to be part of your fish tank, contact the moderators and know a little more this great initiative.
Como artista digital yo recomiendo a: @buddyup excelente apoyo a la comunidad artística, si crees que tienes un gran talento en la pintura no dejes de seguir sus revistas y de seguro te escogerán para formar parte de su pecera, contacta con los moderadores y conocer un poco mas esta gran iniciativa.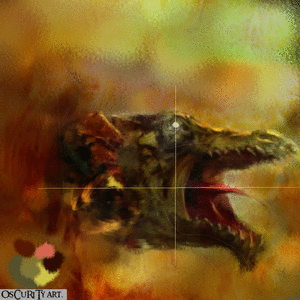 IT'S ALL FRIENDS, THANK YOU FOR TAKING YOUR VALUABLE TIME TO REVISE MY POST.
ES TODO AMIGOS, GRACIAS POR TOMAR DE TU VALIOSO TIEMPO PARA REVISAR MI POST.

COREL PAINTER 12
DURATION: 7 hours the whole process
BRUSH: oils, bulge, dodge, burn, add grain, chalk, distort, pencil 2b, blenders bristle others
Difficulty: HARD
Size: 1500x1200 x 1500mp

FOLLOW MY ART IN / SIGUE MI ARTE DE CERCA EN:
https://oscurityman.deviantart.com/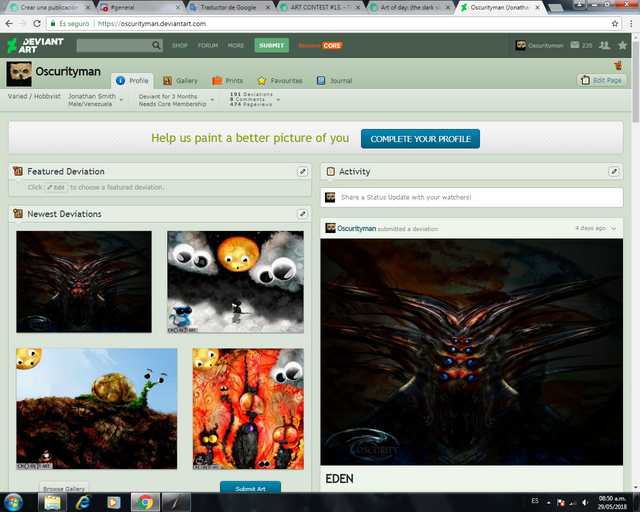 THANKS BY / AGRADECIMIENTO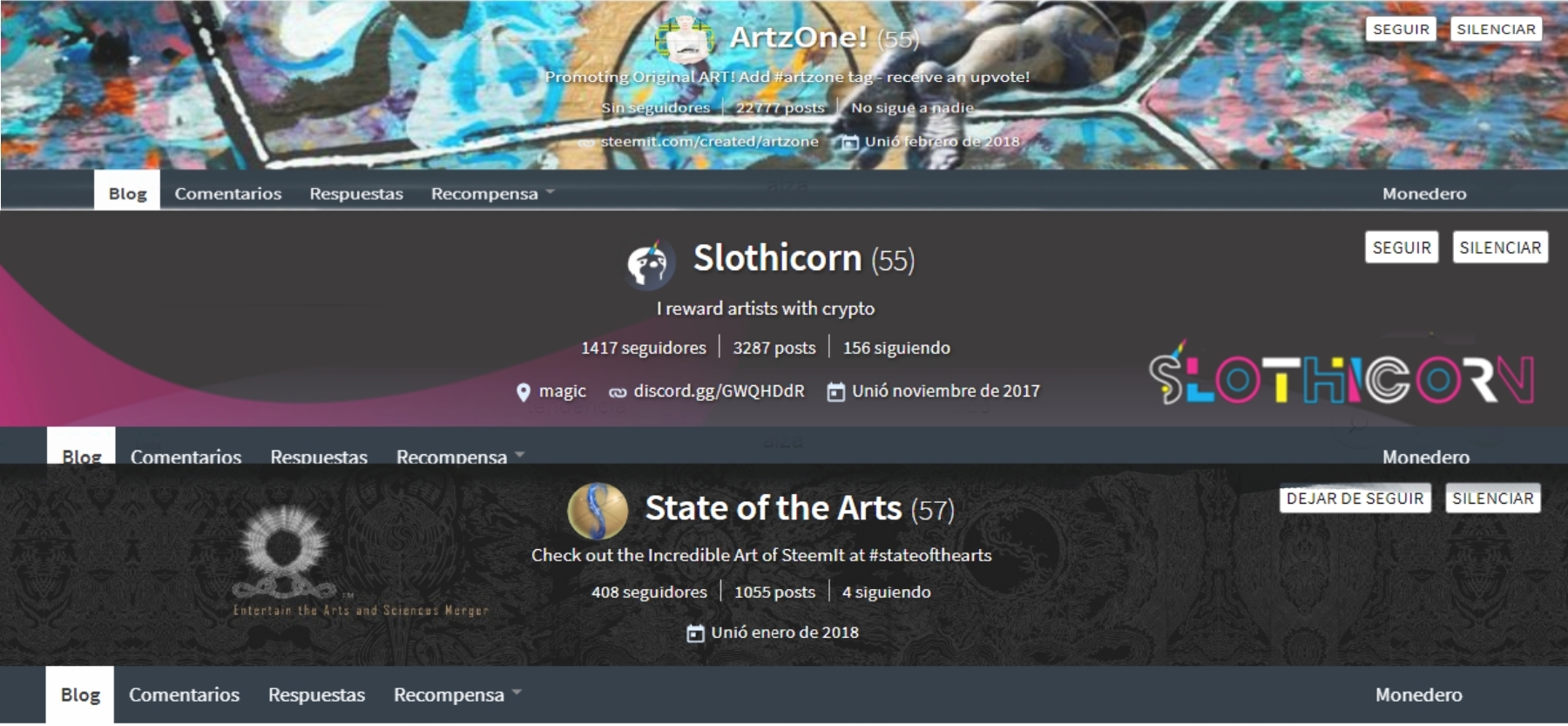 @artzone @slothicorn @stateofthearts @theunion @hr1 @curie @isaria @teardrops TO YOU (Thanks for you support)/ (gracias por sus votos).
REMEMBER @OSCURITY IS NOT AN ART IS A STYLE