pixEOS 2019 Year-End Update: Staking, CPU & Gallery Update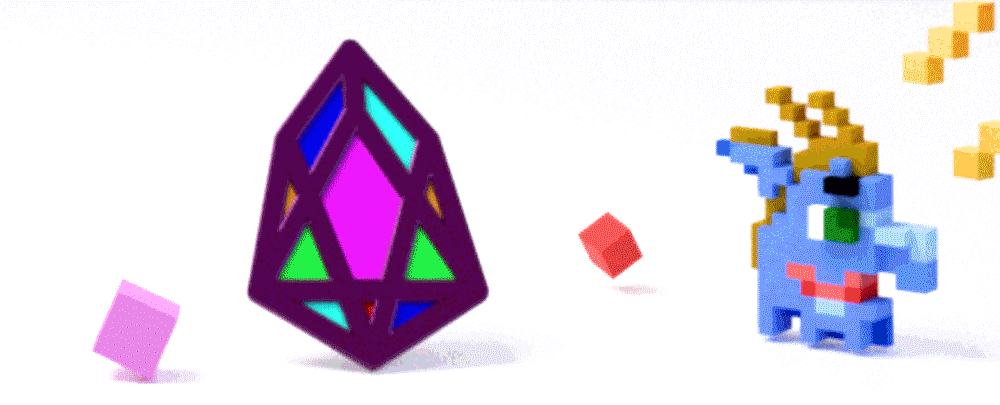 It has been an unforgettable first year for pixEOS. Seven multiplayer blockchain games, the Avatar Maker, and Mypixeos.com swag store have all been released. Additionally, our rare digital art gallery is primed for launch as soon as the EOS network issues are fully resolved.
Staking Changes
Effective immediately, the pixEOS staking rewards pool will no longer be 1 million PIXEOS tokens per day. The new staking rewards pool is now reduced to 50,000 PIXEOS tokens per day for a limited time only. As soon as the pixEOS Gallery is released, the staking rewards pool will shift to simply being 1% of each month's total sales of rare digital art along with game center income, such as the purchase of game booster packs. The bottom line is this: The aim of the project is to reach consuming audiences and if people want a chance at significant staking rewards, to become a customer of our gallery and games and encourage others to do likewise is paramount for the future of the project and its real supporters.
Why Are Staking Rewards Reduced?
The initial plan for pixEOS was to create an art/gaming community where participants use the PIXEOS token within the pixEOS ecosystem to create/acquire art and play games. However, too many users simply used our system as a free token source to collect and then immediately dump the token on exchanges. Additionally, our game center was exploited by bad actors who were draining the token supply from other legit players and real supporters. The game center is in the process of being refactored with a more secure and consistent system where users can enjoy but the project and holders won't suffer from the abuse of bad actors.
In short, the pixEOS team is focused on 4 areas at this time:
Gallery Launch and Optimization
Game Center Refactoring
Year 2 Roadmap with More Releases and Products
A More Corporate-Driven Business Plan
These areas are being internally developed and will be reflected in the future of pixEOS. We aim to be a solid project not only for the blockchain and crypto community, but also for the mainstream art industry as well. We have been working on the development of phygital technology to bond physical artworks to blockchain technology and anti-forgery AI to ensure legitimacy of digital artworks. Details will be disclosed when the time and the tech are ready to deploy.
Why Is pixEOS Gallery Delayed?
The pixEOS Gallery will come out when CPU issues within EOS are completely resolved and economical for all users as well as for the pixEOS team, at the team's discretion. That might occur before the end of 2019, but it is totally dependent on the EOS network. Our development team tune ups as well as the later CPU issues with the EOS Network did not allow us to launch the gallery on the previously expected timeline. The current CPU prices would demand high EOS staking from each artist to generate NFTs and that is not what we want for our ecosystem. A seamless and inexpensive market product is what we strive to deliver. Our project has been running for a year and the further optimization of resources is in our aim for the present and future. To stake CPU for users is not a possibility we envision at this stage.
It's our top priority to deploy the pixEOS Gallery as soon as economically possible. This means holding out for the EOS CPU issues to be resolved by those who manage that network. We continue to push internally and externally for a solid online gallery experience with disruptive technology for artists and collectors. Like the rest of our community, we are disappointed by the schedule delays, yet determined to stay, adapt and grow, not only for the EOS community, but to all the digital artists looking for a space to monetize and secure their content.
https://pixeos.io/