Imaginative Pastel Painting of a bird (step by step)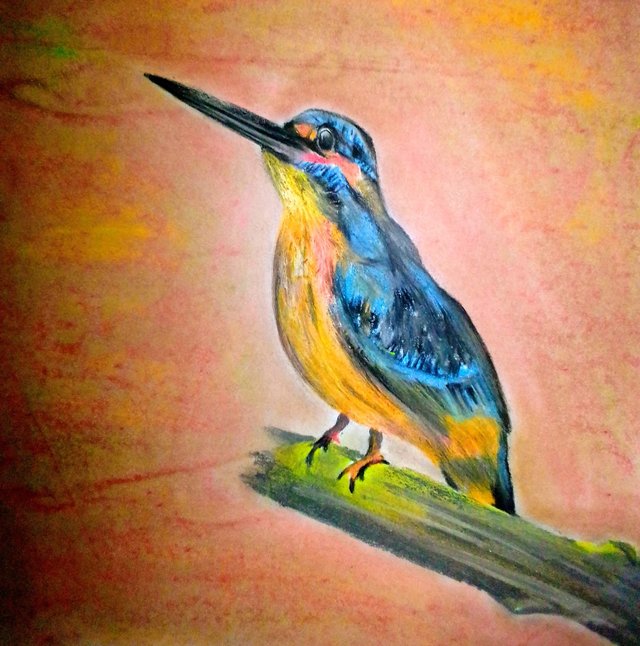 Hey Guys!!!! 😘😘
Happy New Month!!!!☺️😄
To kick start November, I tried this painting to develop myself in pastel medium since I've been working with charcoal medium more. So I decided to make an imaginative painting of a colourful bird on a tree branch. Honestly, I didn't think I'll share this post because I had underestimate myself🤫. But I had to gather some courage and worked patiently and carefully☺️.
The art materials used for this painting are;
A catridge cardboard paper on which the painting was made on.
An HB pencil for sketch the drawing before painting.
A black charcoal pencil for adding shades and darkness
Soft Pastels which is the medium of this painting.
Smudger and cotton wool for blending.
Now here are the steps taken in creating this piece☺️
STEP 1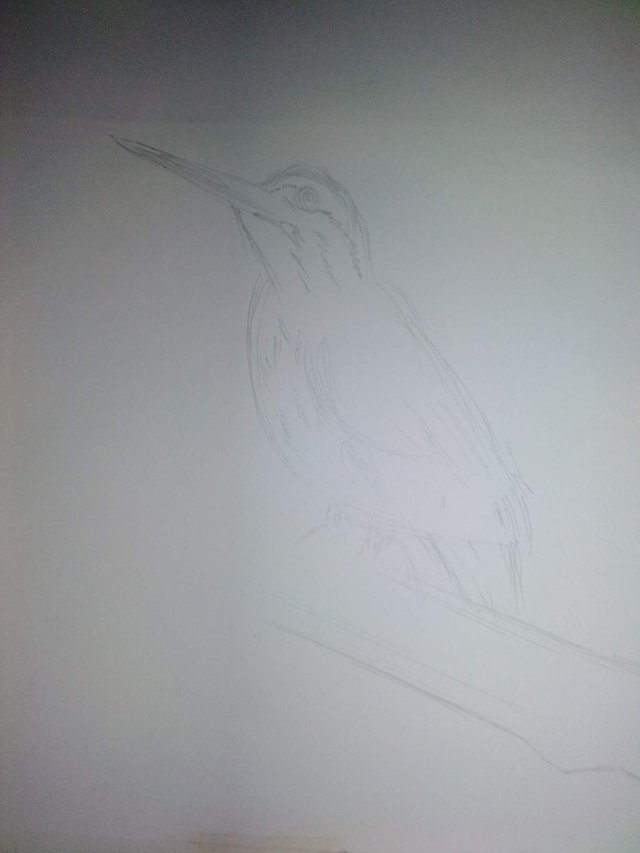 First I made a sketch of the bird and the tree branch with my pencil. This is to guide me into painting according to what I had Imagined.
STEP 2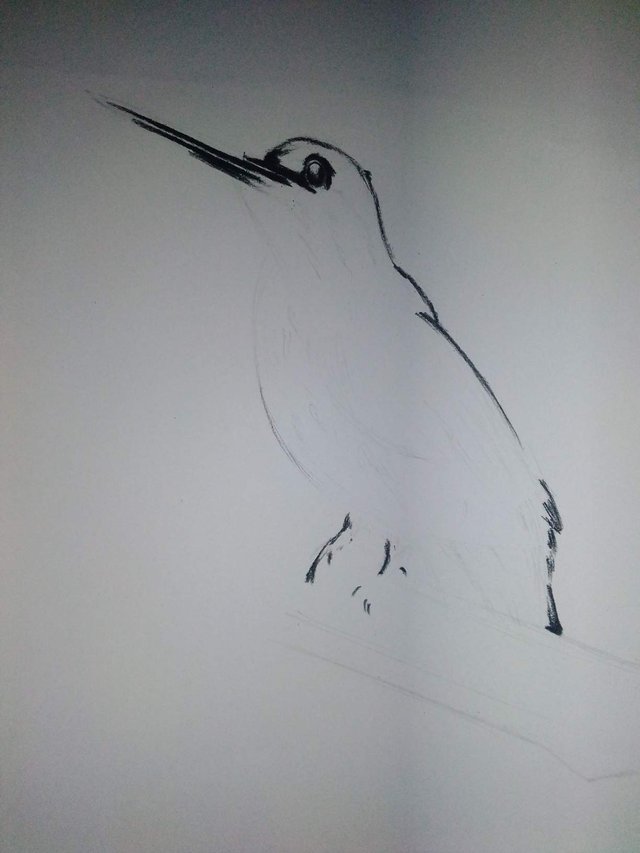 Using my black charcoal pencil, I drew out the outline of the bird and some areas that should be darkened like the beak, eyes and some parts of the leg. I also used this approach as a guide since I'm still pretty new to pastel painting😉.
STEP 3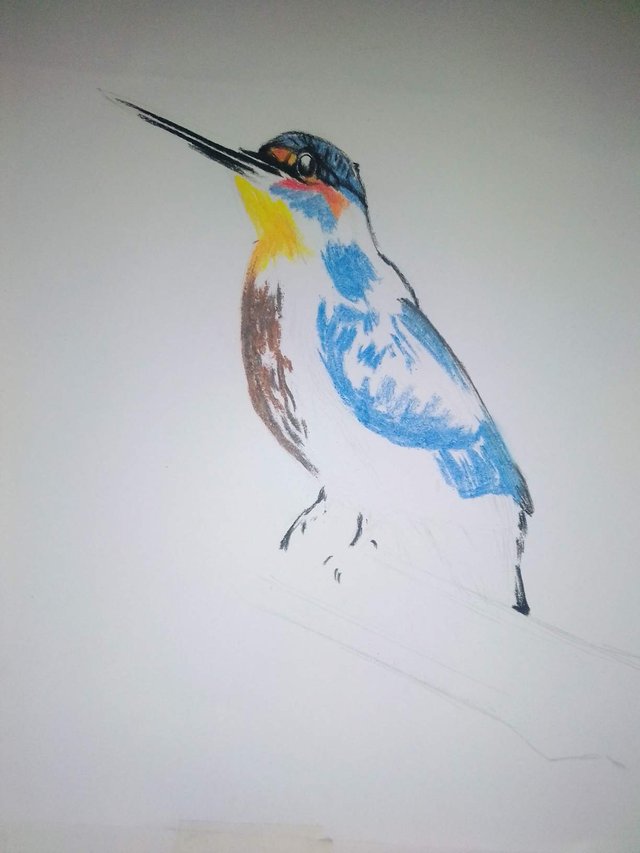 Now I began using the pastel paint. Since I wanted to create a colourful bird, I went all out on my attractive colours but had to paint smartly and carefully since all I had was an imaginary bird. I used a red, yellow, blue green, brown, orange and purple pastels for the bird.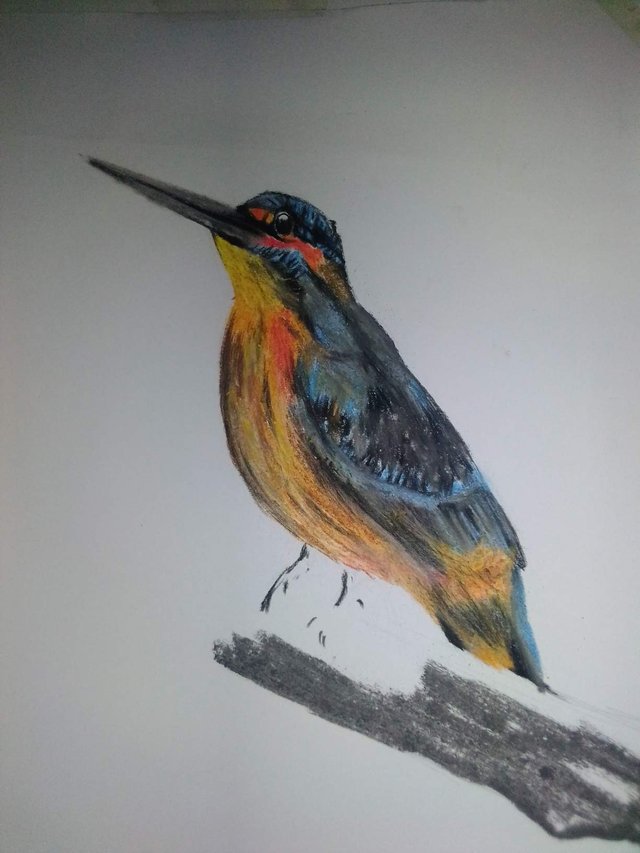 At this stage, I saw a pretty looking bird right on my paper. I was quite stunned myself because I had expected worse.
STEP 4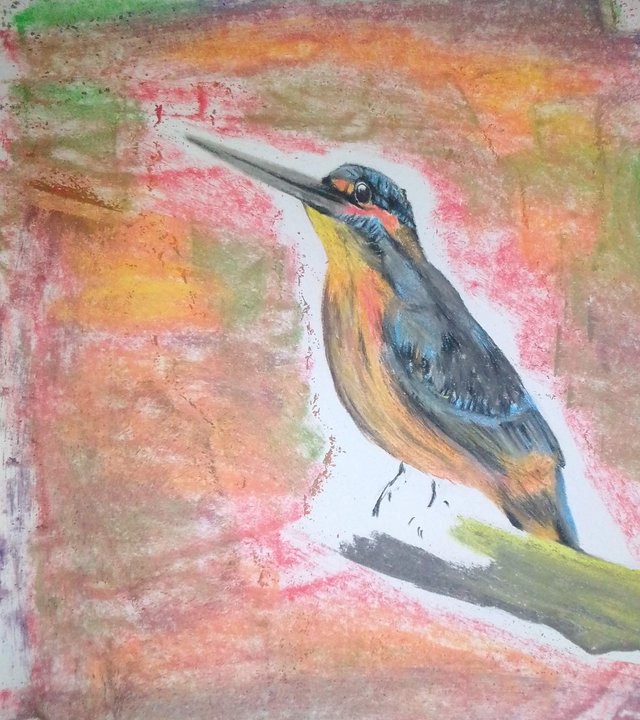 For the tree branch, I used a lemon colour to signify an algae growth and black for the other parts of the branch while for the background, I used a mix of red, yellow, green and purple pastels.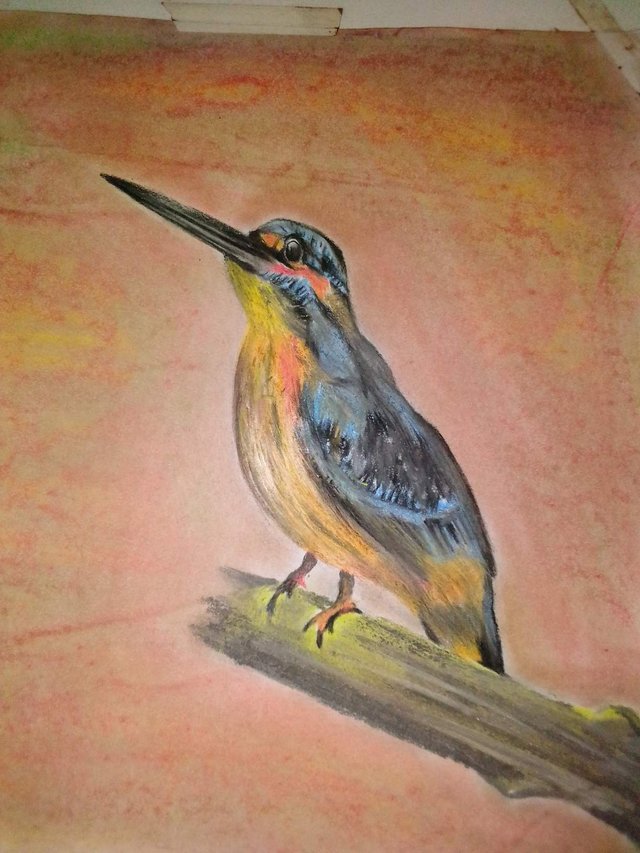 I blended using my smudger and a cotton wool. The cotton wool made the background blend more uniform. I got the required texture but I still think it's a crude way of blending but then I'll probably get a better tool for blending a background soon.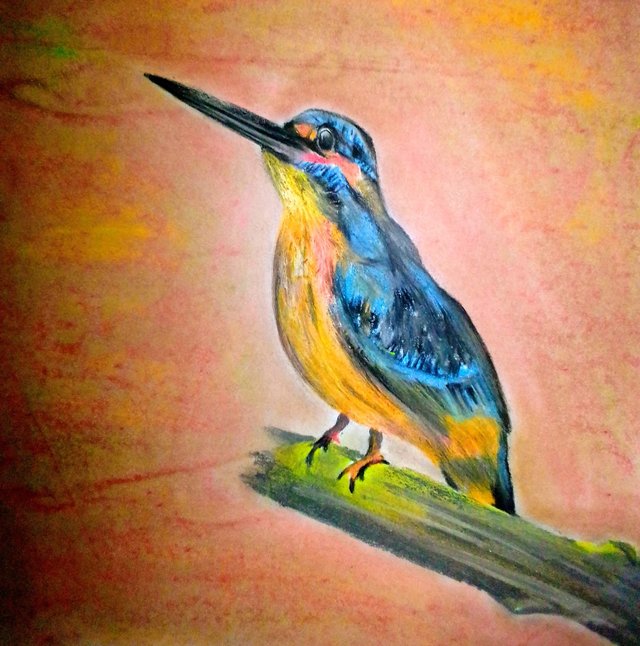 Here is the completed painting guys. I'm quite impressed myself as I had thought the painting would look like that of a kindergarten kid. But it came out pretty colourful😄. I'll have to get it frame sometine this week. Think I'll hang this one on my wall😍.
Thanks for reading guys. I appreciate your support and love for my art (both the ugly ones and pretty ones☺️). It does mean alot to me. Please feel free to make your comments and suggestions. They are highly welcome. Stay tuned for my next post and enjoy the rest of you day😘.
Posted using Partiko Android