Learn to recognize color mixing /Belajar mengenal pencampuran warna
---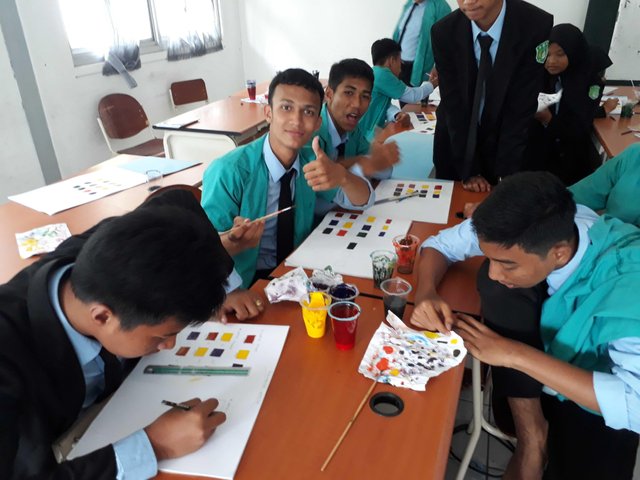 ---
There are 3 basic colors given to students, namely red, yellow and blue. from mixing these three colors will produce many new colors.
Ada 3 warna dasar yang diberikan kepada siswa, yaitu merah, kuning dan biru. dari pencampuran ketiga warna tersebut akan menghasilkan banyak warna baru.
---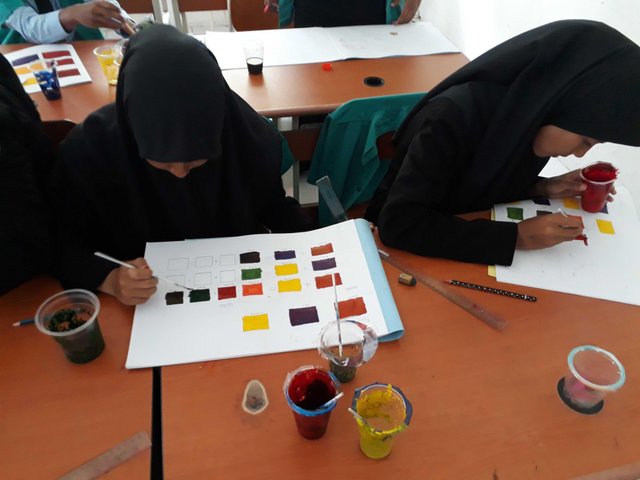 ---
these three colors are also known as primary colors, mixing two primary colors will produce new colors for example mixing between red and yellow, after stirring will produce orange, now orange color is also called secondary color.
ketiga warna tersebut dikenal juga dengan istilah warna primer, pencampuran dua warna primer akan menghasilkan warna baru misalnya pencampuran antara merah dengan kuning, setelah di aduk akan menghasilkan warna orange, nah warna orange ini disebut juga dengan warna sekunder.
---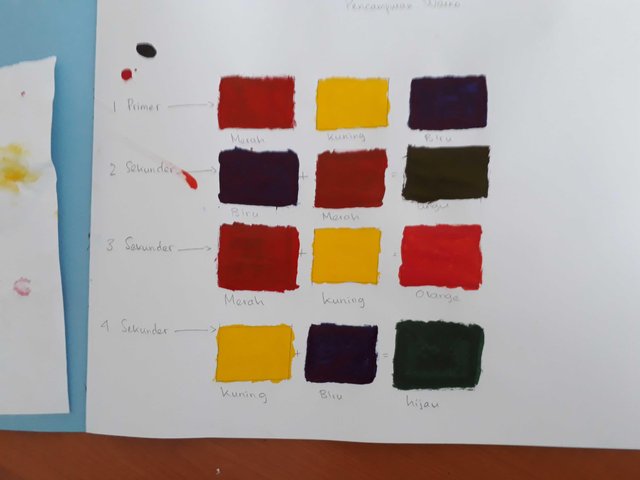 ---
You can experiment with the use of these three colors, until you can produce one piece of art later, as an example of artwork from students from SMK 1 Banda Aceh that are framed and pasted on the school wall.
Anda bisa melakukan eksperimen dengan menggunakan campuran ketiga warna tersebut, sampai anda bisa menghasilkan satu karya seni nantinya, sebagai contoh karya seni dari siswa siswi SMKN 1 Banda Aceh yang di bingkai dan di tempel di dinding sekolah.
---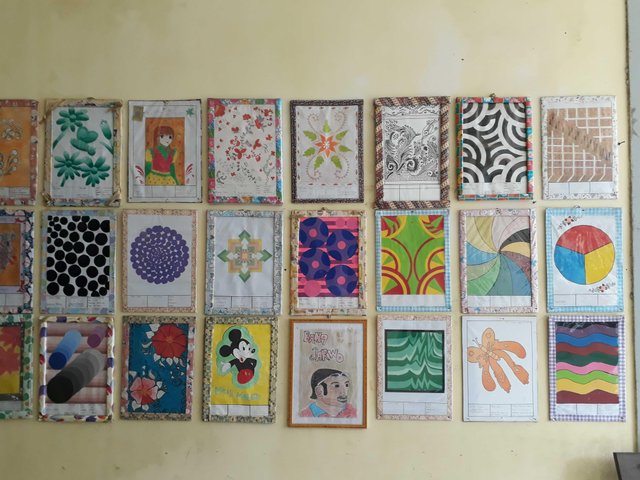 ---
in almost every classroom there are students' art works, in the form of colorful paintings, which can take the form of flowers, landscapes, house drawings or whatever they are, all in full color.
hampir di setiap ruangan kelas ada karya seni siswa, berupa lukisan penuh warna, boleh berupa gambar bunga, pemandangan, gambar rumah atau apapun bentuknya, semuanya penuh warna.
---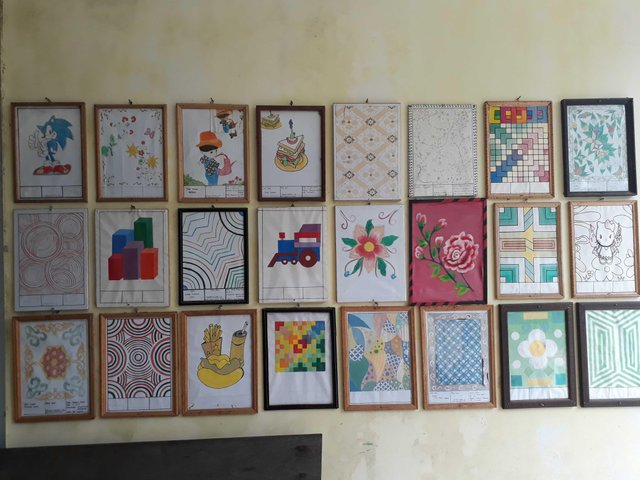 ---
enjoy your lives with many colors
nikmati hidup kamu dengan banyak warna.
by: @raghib