Inktober Catchup post day 1 XD
I started a bit later with inktober because I had to take care of my boyfriend who got the man-flu ...
I am doing the witchtober prompt list which is made by @fraeulein.w & @paradoxillustration (I linked to their Instagram accounts) and this witch-themed list suits me better than the normal list.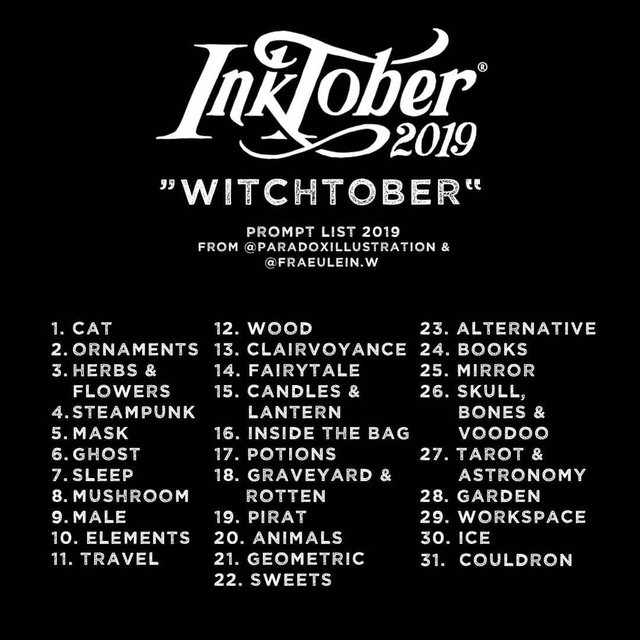 And here is day 1: cat (I loooove to draw cats :D)
I hope you like my drawing for day1 and I will post the other days soon because I have to catch up a bit.
See you in the next post