Witchtober drawings day 8+9
Hey everyone,
I hope you all are well. I am currently in the middle of preparations for my first convention of the year. The artbook still has to be finished, new poster motives made, prints+shirts/bags have to be refilled and the patreon rewards have to be sent out. Phew a lot to do at the moment
But I have two more Witchtober drawings for you today.
Witchtober day 8: Mushroom 🍄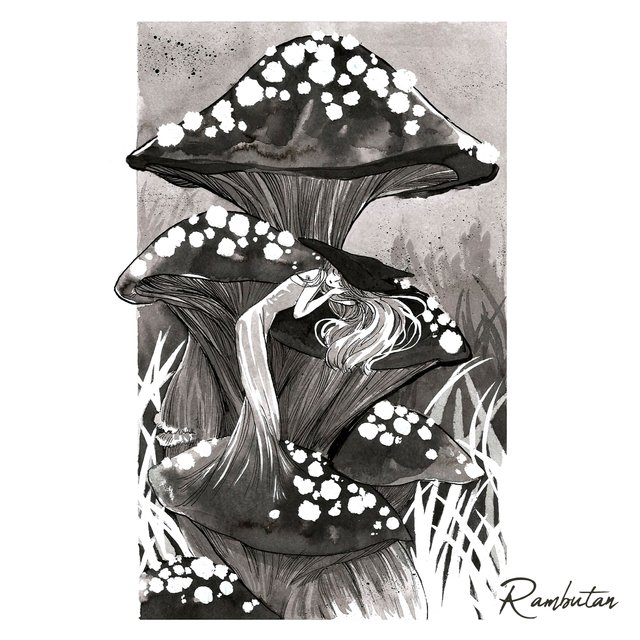 Is she a ghost? A human mushroom growing out? What do you think? 🖤
I messed up a little bit with masking fluid and had to work a lot with white ink to save this picture 👀 I hope you still like it somehow 🍁 I definitely need to practice more with masking fluid hihi it's a really nice tool and looks so great when peeling off!
Witchtober day 9: Male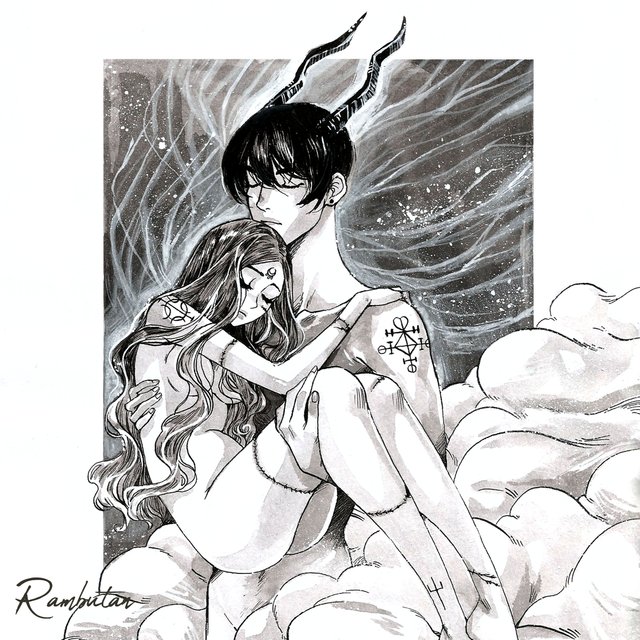 It tells a little story this time... Symbols are Celtic ones that stand for "wish" (on her shoulder) and "love" (on his shoulder). She's a witch returned from the dead but is also a powerful weapon that's useful for him to take revenge. Still, he loves her. That's why revenge is even sweeter.
See you next time byyyyyeeeeee