I am back with... Digital Portrait!
Hi everyone!
It is been a month (I think) since I started to draw daily small sketches to practice constantly because I decided to see how fast I could improve.
I focused on human anatomy and digital painting, and I think I am getting better! haha
The main reason I want to get better is I started to work as Illustrator and I noticed that I am not so good as I thought. I have so many things to learn...
Whatever.
Here is a digital portrait to show you that I am practicing. haha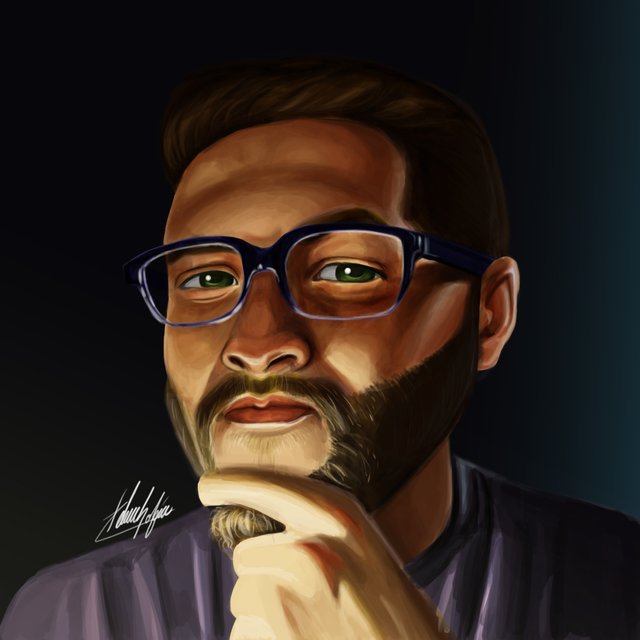 This is a gift for @ fernartwork. You can follow him on Instagram (He is an illustrator :D)
I hope you like my work. If you have any opinion, please let me know it in the comments :D
See you soon!