🎨 "Mad. Butterfly in Motion" for the Makersplace Digital Art Contest - #5: BOLD
Round 5 in the @MakersPlace Digital Art contests and this time, the theme is "BOLD". After giving it some thought, I decided, to build my piece on a painting I did some 2 years ago. It was made for the project "Legendary Divinities" for the international artist group "Libellule".
The original large oil painting (195x130cm) was first introduced to the public at the "Salon Comparaisons" at the Grand Palais in Paris. Just like "Sac Surprise" I wrote about, a little while ago.
For my contest piece, I completely changed the feeling to make it fit the theme: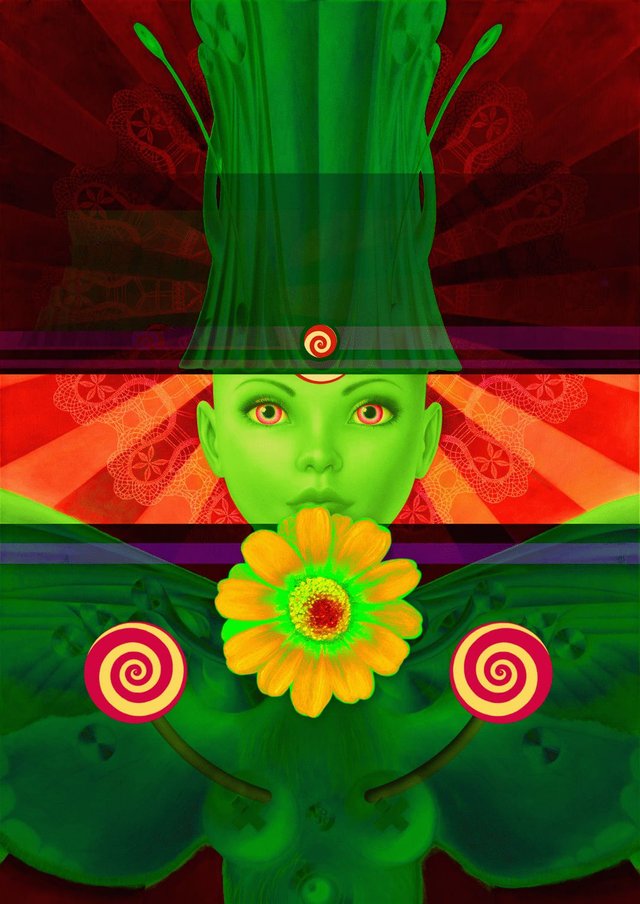 My plan was, to create a bold presence, with bold colors and composition. Also a bold contrast with the complementary colors red and green. Combined with a hypnotizing look and movement.
I took my original "Mad. Butterfly"...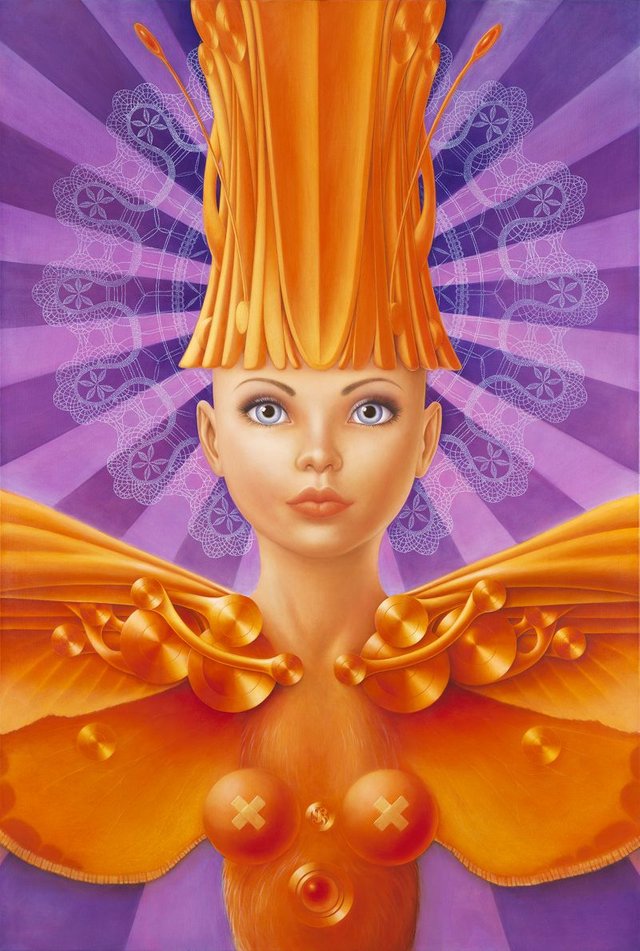 added some of my favorite elements, like a daisy from another painting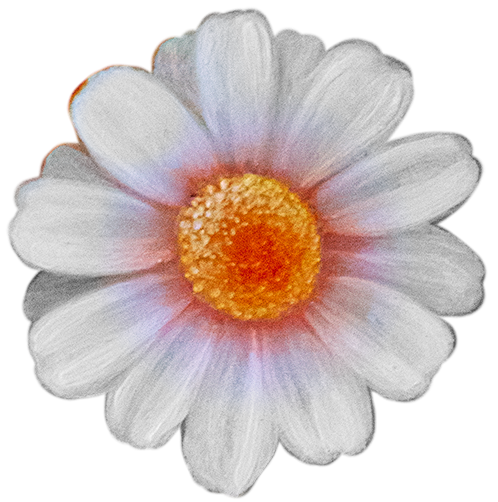 and my "swirls"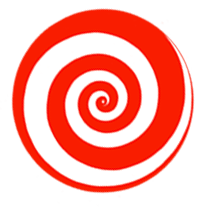 Then I ran the file through the Image Glitch Tool to see, where it might take me.
The hardest part is always to choose the one I like the best...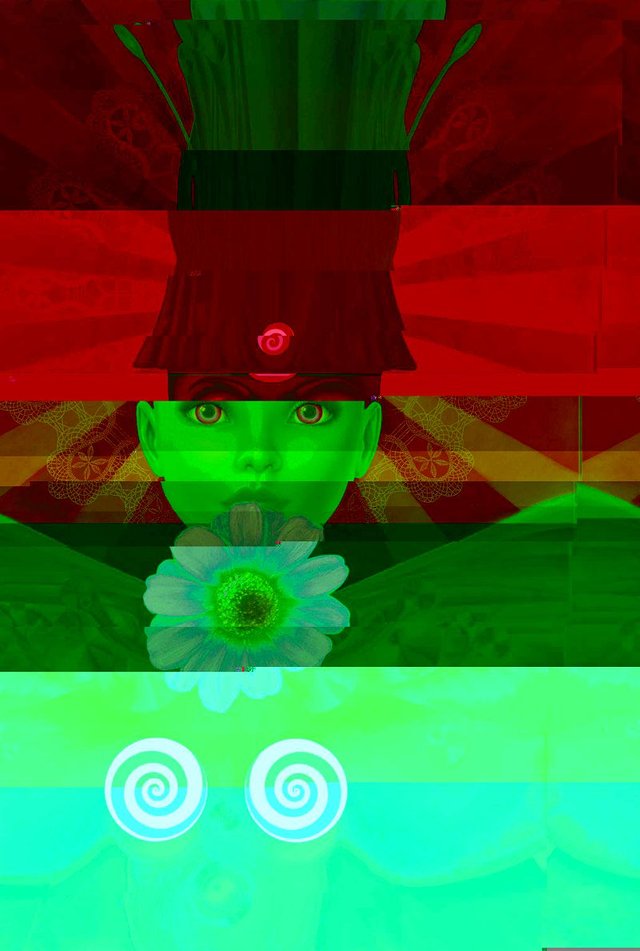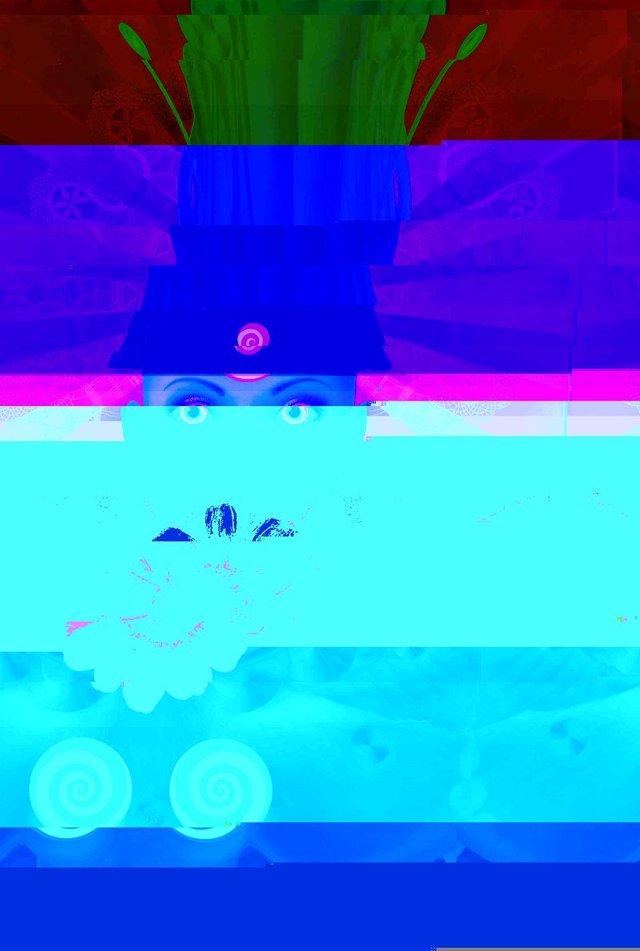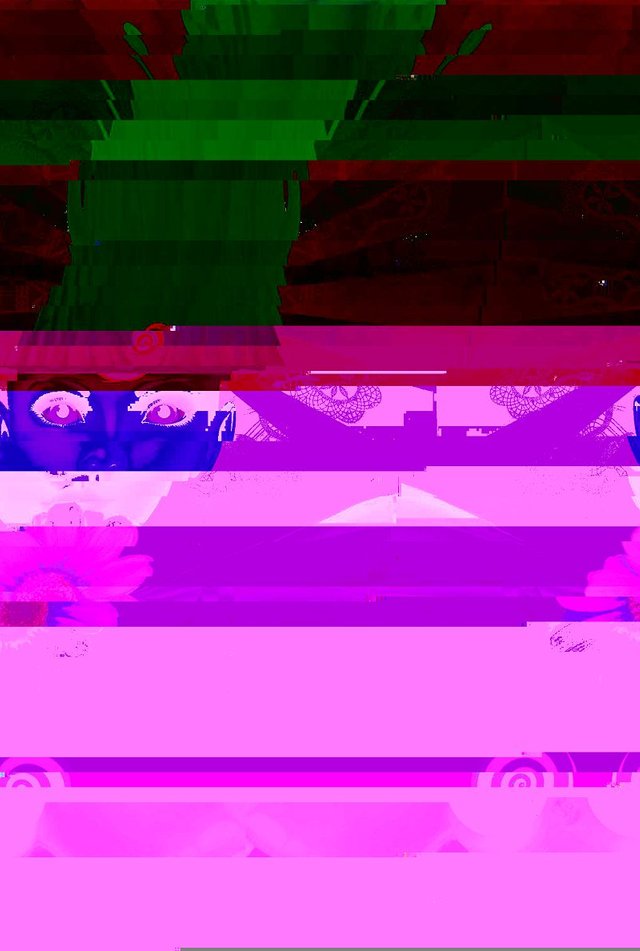 Finally I arrived at a version, that looked good for the direction I wanted to take: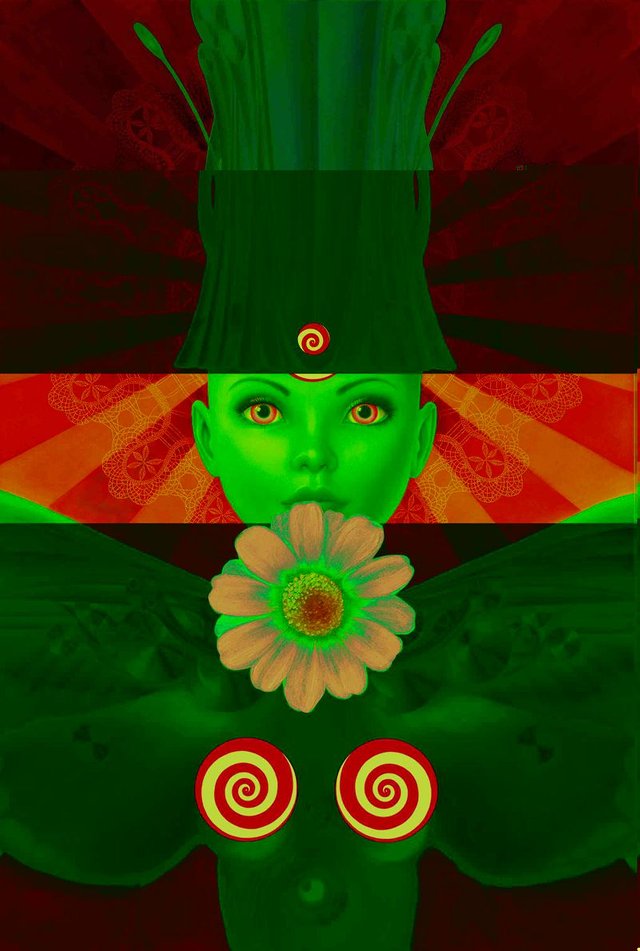 In Photoshop, I created a composite of my original painting and the glitch files for reference. The goal was, to create similar colors and a hint of the effects, without the actual glitches. Got there with a number of color overlays, with different composition methods and masks applied. Also added the "cut outs", along which the swirls were to move.
After some fine tuning of the colors, I moved each element on its own layer for the following animation in Adobe Animate.
The animation was to intensify the bold presence even more. The movement of the daisy resembling the vibration of a big engine and the swirls hinting the up and down of wings.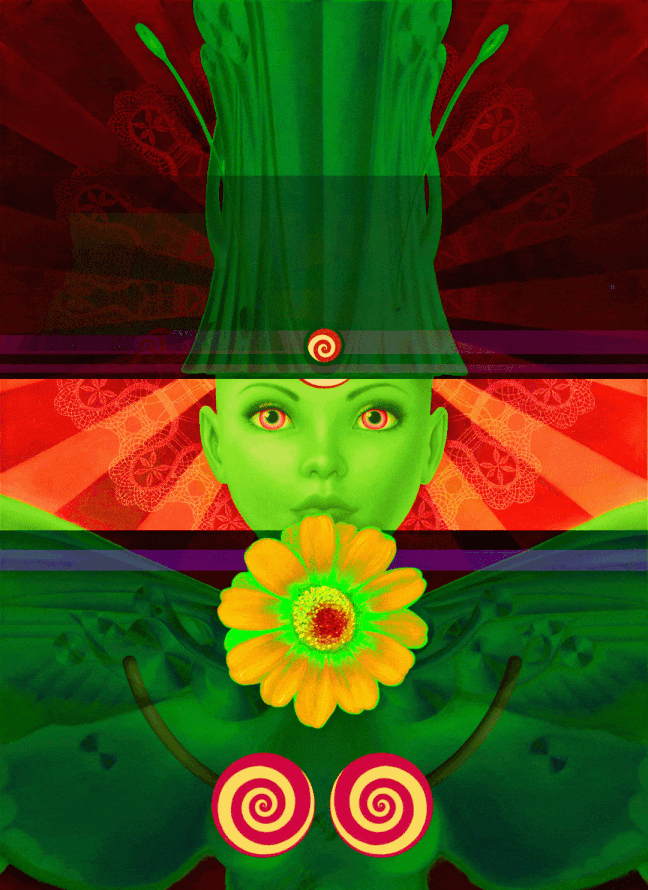 The finished piece was tokenized on MakersPlace, where it can now be found in my store
---
Proof of Authenticity: https://makersplace.com/authenticity/0x2a46f2ffd99e19a89476e2f62270e0a35bbf0756/275/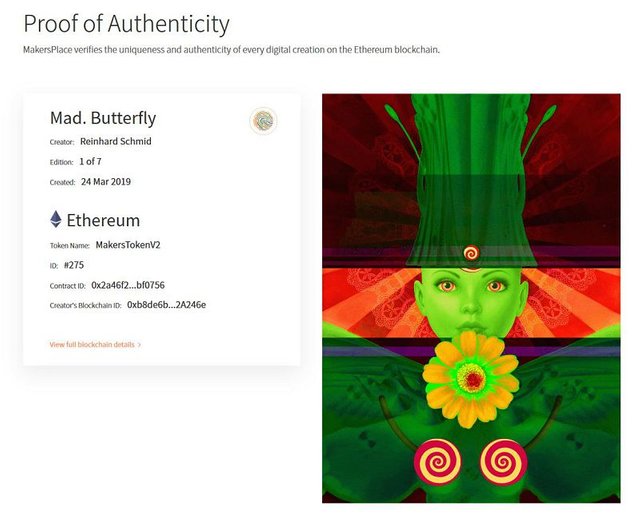 ---
I enjoy reading your comments!
❤
If you like my work, of course I appreciate your upvotes and resteems


All photos/scans by me of my own artwork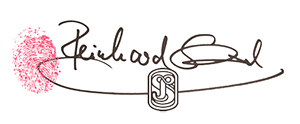 See more of my work on BeScouted
---
My tokenized collectible art at
---
---
Join me on Drug Wars and Planet Crypto (Play at your own risk)
---
---