Especial Art Gift to Our Boss @dimimp || Art
Hey, steemiens! I hope you are doing well, and in today post I m gonna show you one of my never told skill and that skill is sketch and paint. And the very first paint I wanna offer a tribute to our kind Sir @dimimp.
Seriously I don't know how our sir @dimimp looks like but what he has a profile picture now, so simply I made it and I honestly I also a great fan of Lord Tyrion Lannister(Imp) is the youngest child of Lord Tywin Lannister and younger brother of Cersei and Jaime Lannister, and Lord Tyrion Lannister(Imp) is one of the roles from Game of Throne series that I really like.
SO here is my efforts and hard work and anyone who like my work then I must want appreciation in the form of upvote and reteam that could help me a lot.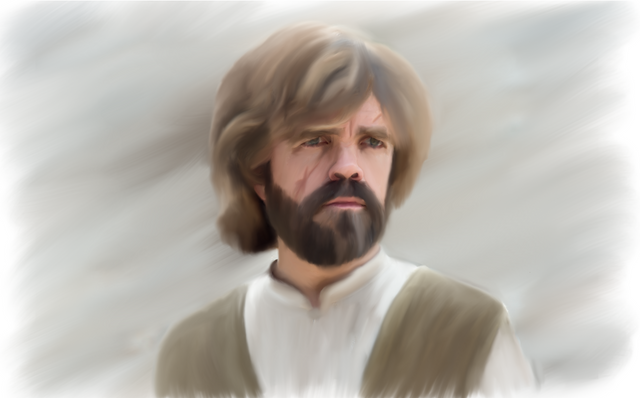 Every portrait that is painted with feeling is a portrait of the artist, not of the sitter. Oscar Wilde
If you like this post, don't forget to upvote, comment and resteem it. Also make sure to follow @sajjadk to stay updated about future posts.