Ocean minded art - Mr Nautilus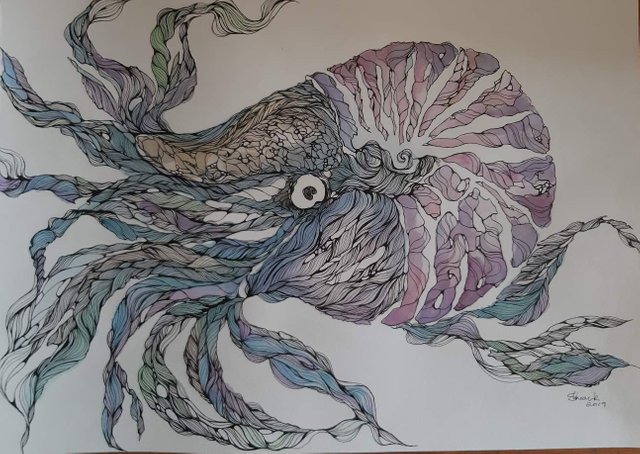 Fellow Steemers
I'd like to take you all from your busy lives to relax for a minute and hopefully enjoy some artwork. Let it engulf you in it's sealife theme and allow yourself a moment to imagine you're enjoying the ocean as it should be. Clean, beautiful and enriched with the most beautiful and awesome creatures we can imagine. I have to thank many a diver and underwater photographer for bringing me such images that allow me to have this view of the ocean. I think many people forget that without them, we would have no idea of the beauty that lays beneath the sea waters.
I'm going to give you my step by step process again of how I made Mr Nautilus. And I'm hoping it is inspiring some to try. If you do, please remember to share it with me as I'd love to see it.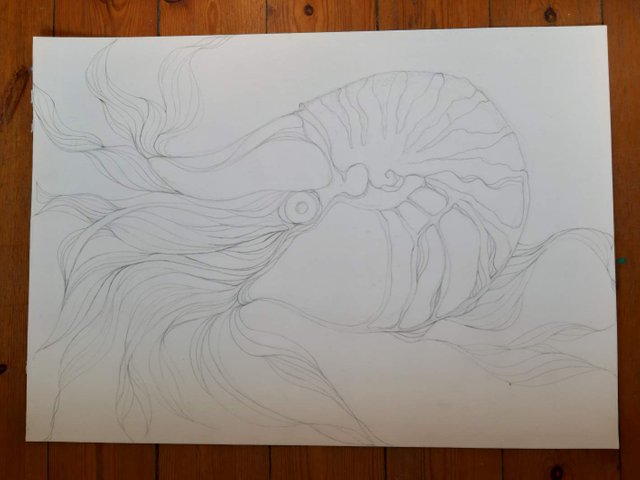 The sketch. The idea. But also composition, layout, balance many other things to consider.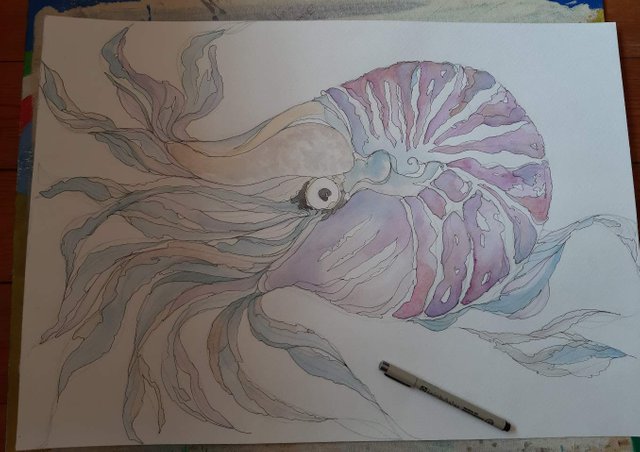 Next, my free flowing ink lines. I use this especially to work out shapes.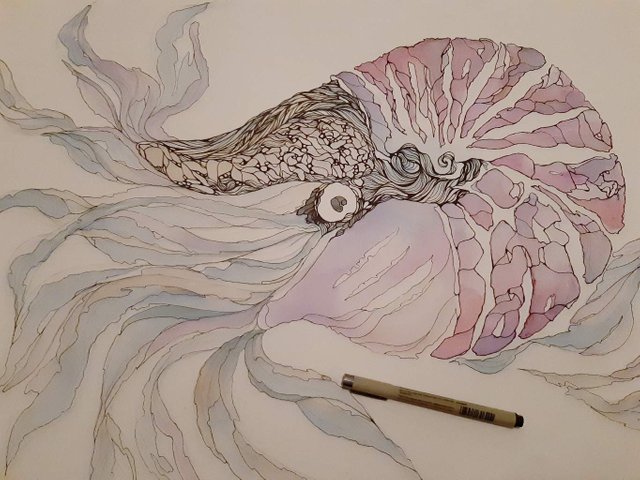 Some detailing fine work has begun. Not only in smaller shaping bit also in bigger line work.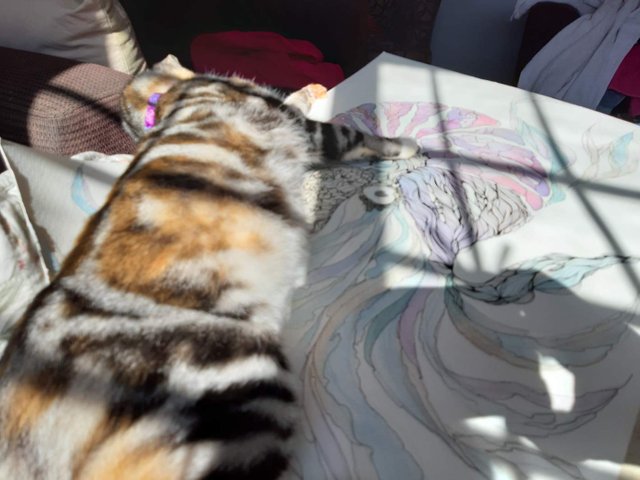 Zola decides it's playtime! Enough of this art stuff.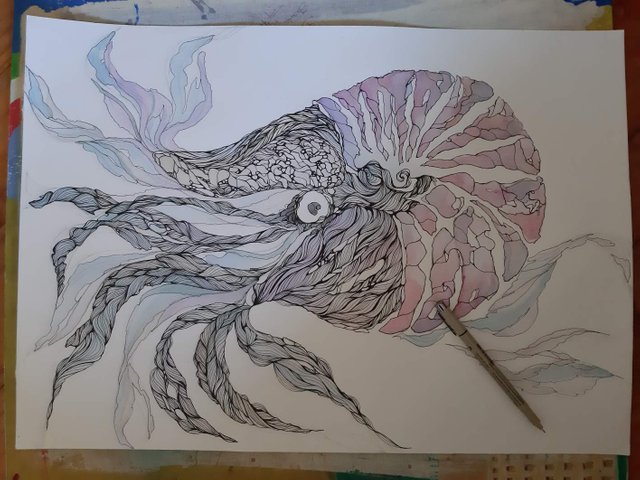 I tend to jump around my piece when I draw. And will constantly move my paper around and around to get the best angles for my lines.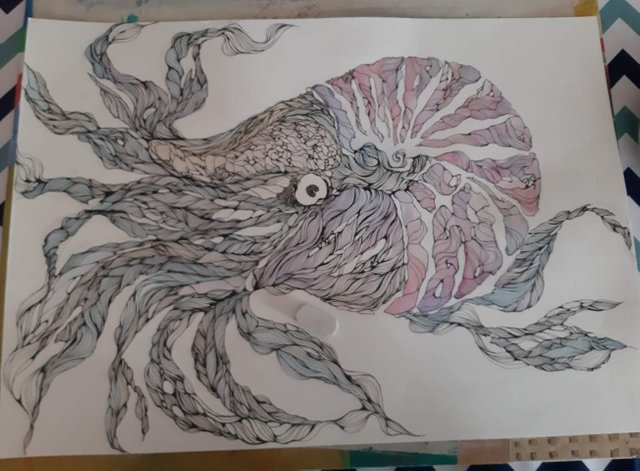 Before final watercolour additions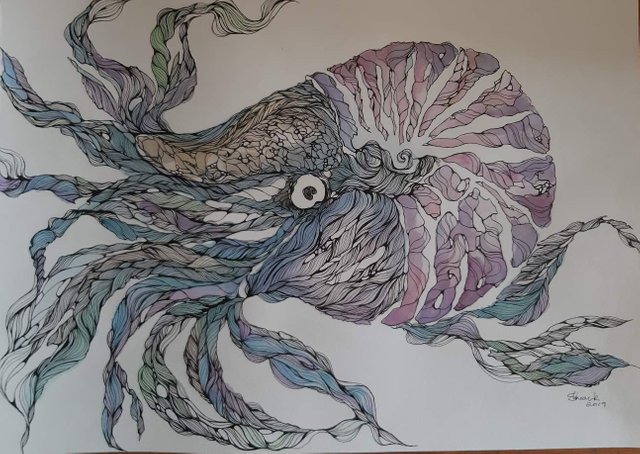 And the final piece.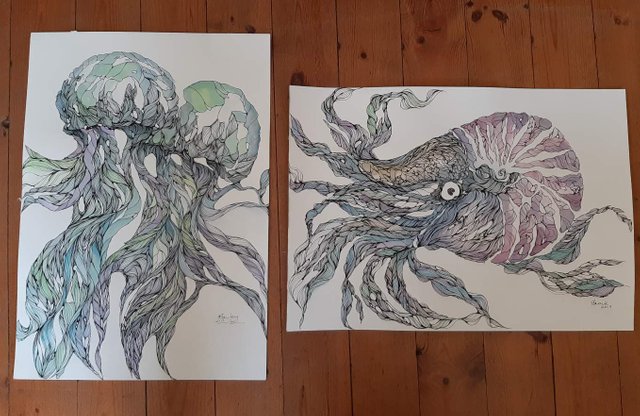 And in a surprise, I am hoping that these two pieces will be sold as a set xxx
Posted using Partiko Android