Done and Dusted!!! My Latest Pencil Drawing!!!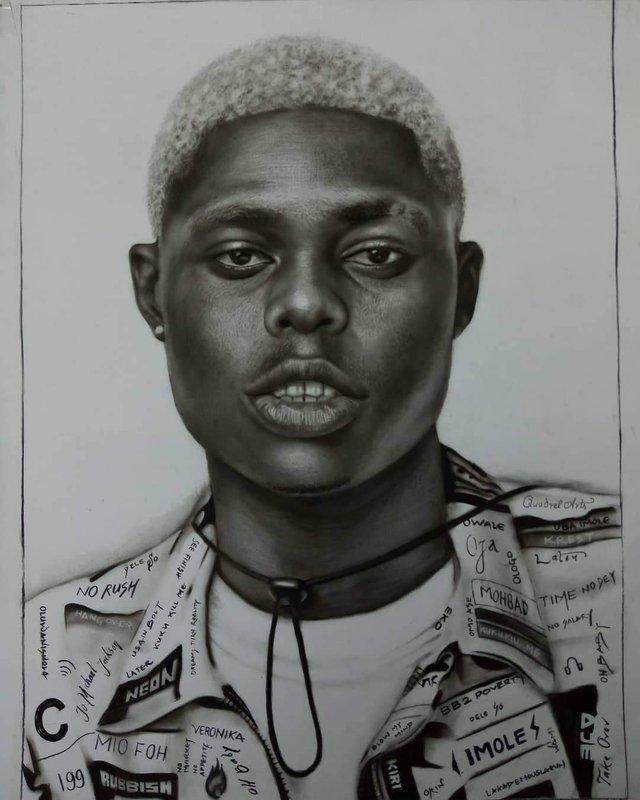 Hello Steemians!!!
Happy Steemfest!!!
This is my lastest drawing of a fast and rising artist called Mohbad. His music is really good and I enjoy it. He's going to be performing live at a concert in my town so I got this commissioned work by the organizers so they can present him a portrait since he had none. I'm proud to say my work is going to be his first portrait and that means so much to me.
I took my time and spend almost my whole day trying to complete this portrait. The picture I got as a reference was highly detailed so I had no reason to deliver less. And since the drawing is going to be a unique one, I took my time and paid attention to the details.
The materials I used in drawing this portrait are a bunch of pencils ( 2H, 2B, 4B, 6B, and charcoal pencils). I also used a brush and mono zero eraser for blending and detailing ( face and hair). Here are some shots of my progress while making the drawing.
Normally, I don't use grids but had to use grids here as a guide here to present a perfect work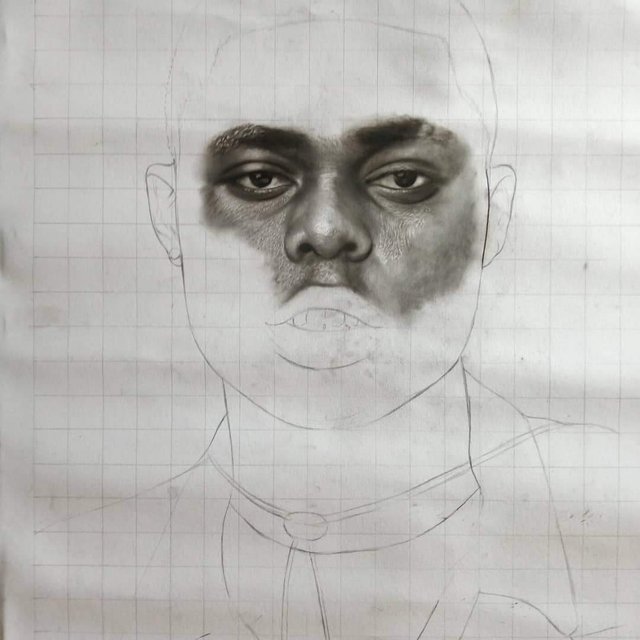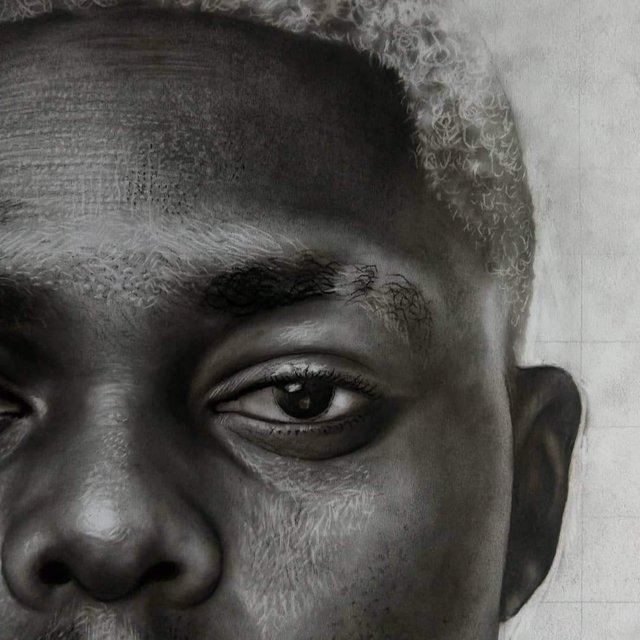 Here I used the mono zero eraser for the details of the face.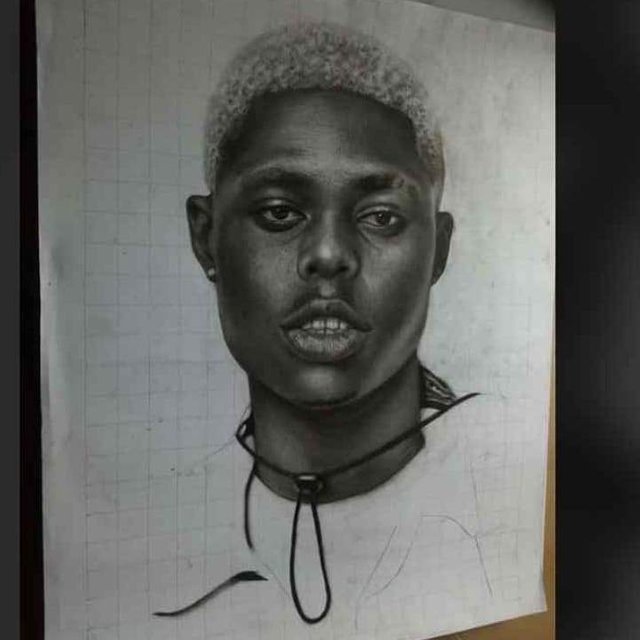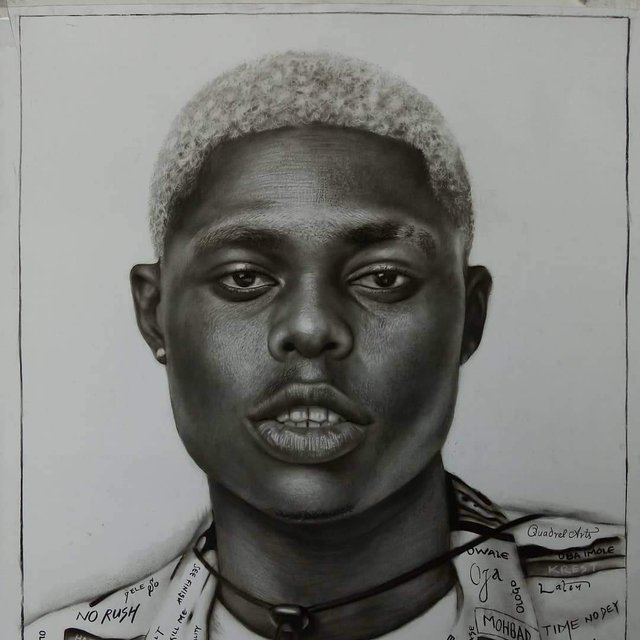 I will be framing this tomorrow and waiting patiently for Thursday when I'll present it to him on stage.
Thank you for reading and following up on this drawing.
Share me your thoughts on this my friends and have a lovely night rest.
Posted using Partiko Android