FINAL Tell me what to draw (WIN SBD
with his suggestion of:
"Draw two homeless people having a "dumpster rumble" over a day old pizza."
With 10 votes, 8 comments, and $1.85 in pending payout.
This suggestion had a TON of comments and interaction, this is exactly what I love to see. People connecting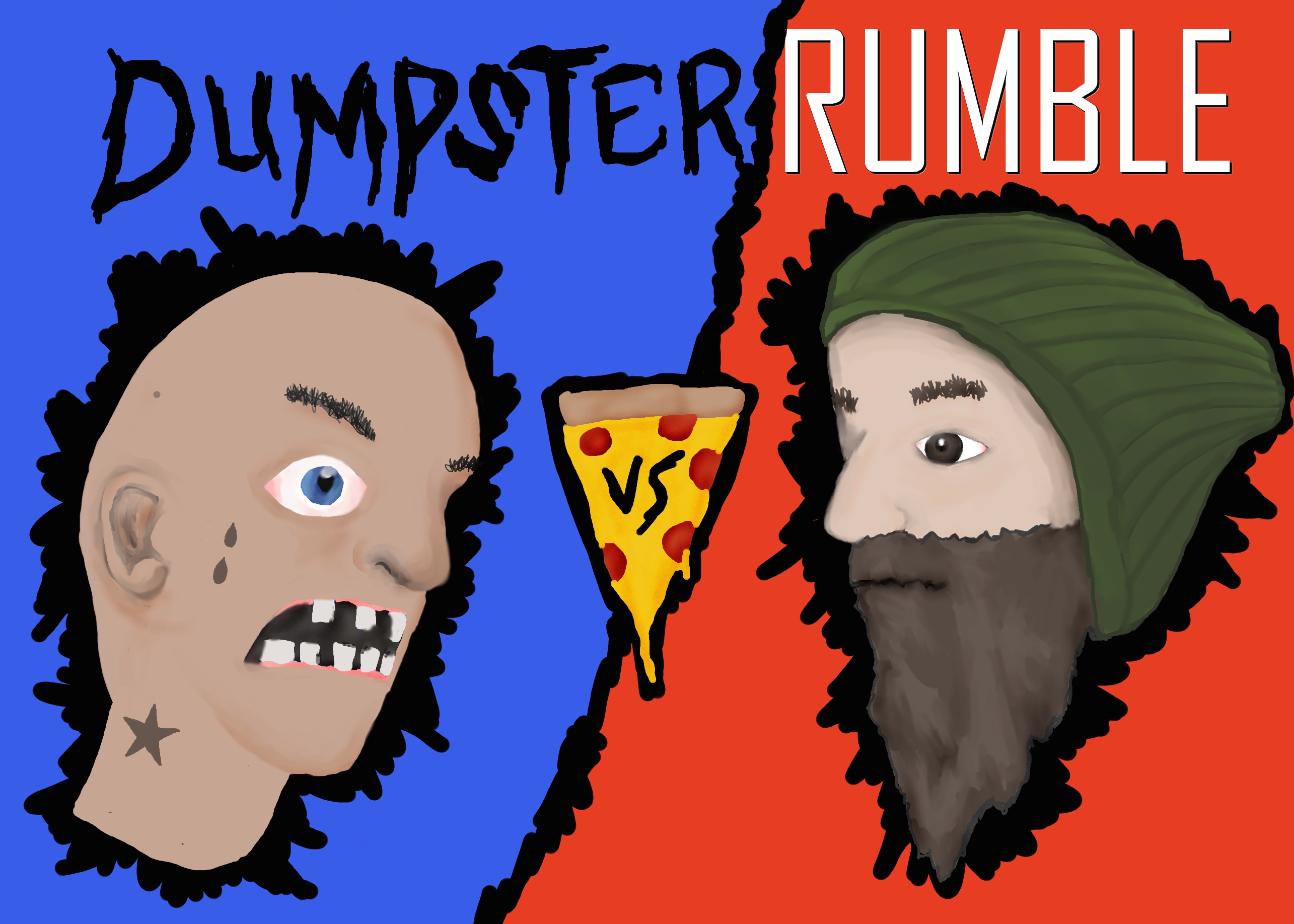 This is going to be the last Tell me what to draw contest for a while. I have a lot of other art I want to work on, and a lot of posts backed up in my brain. Drawing this was pretty funny. I spent a lot of time on it, as I have been trying to push my digital skills further. These bi-daily contests have definitely tested my skills with this new form of media, and I will enjoy using it more.
Some Process Shots: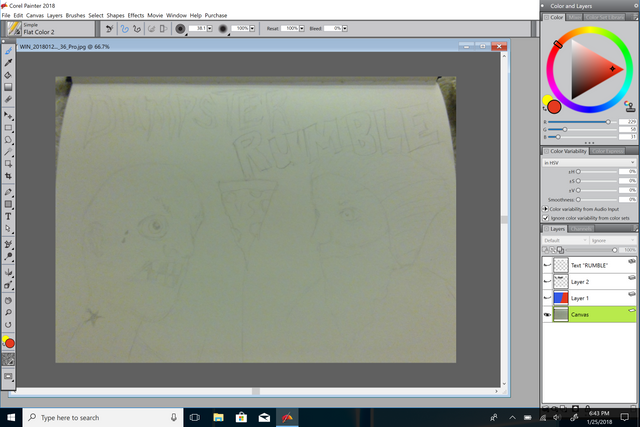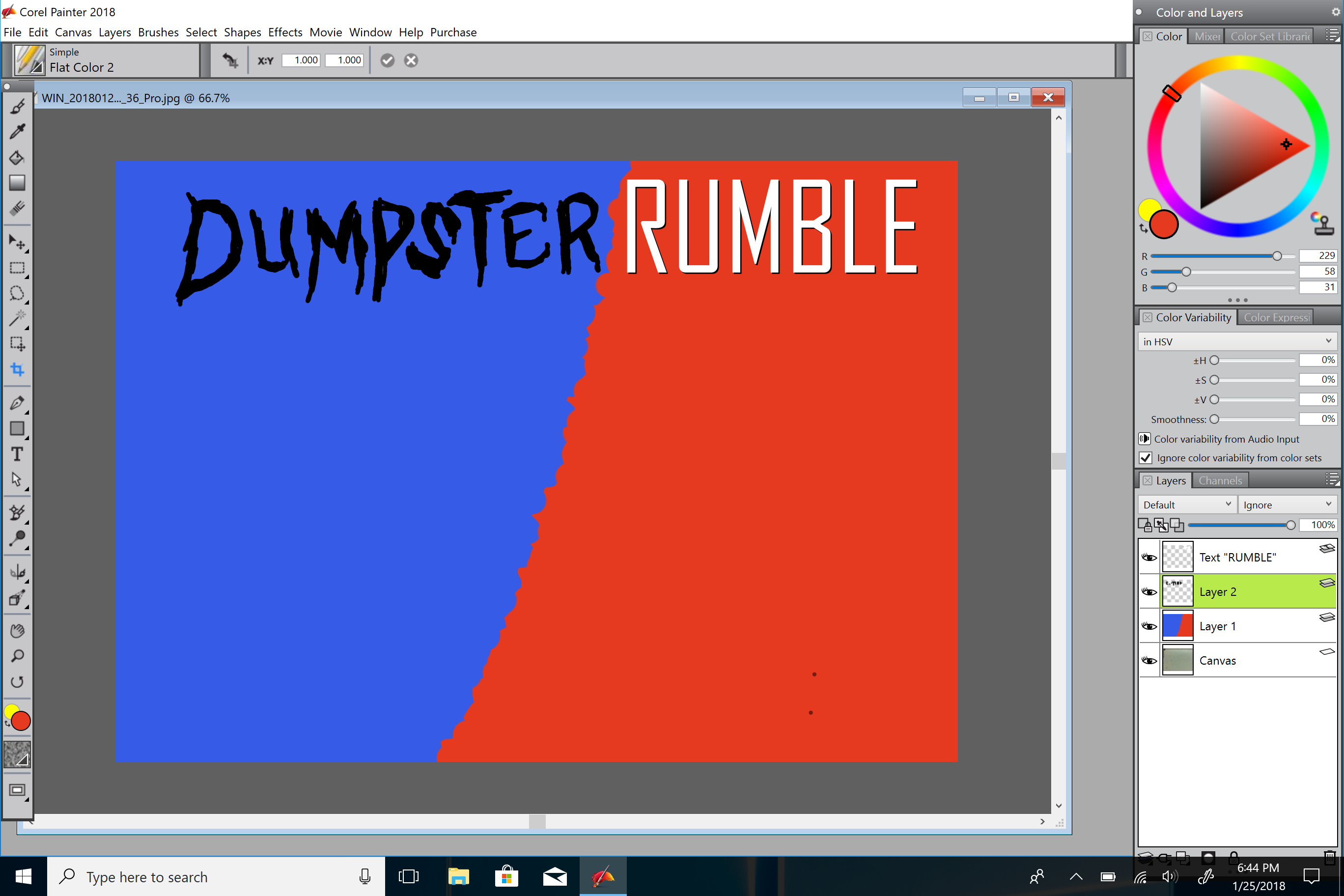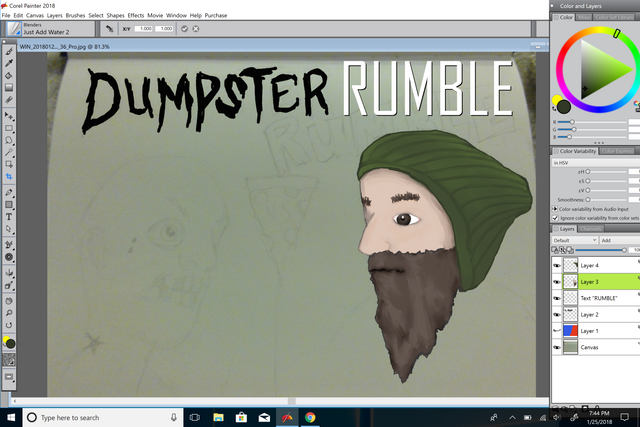 Now for the last time for a while.... Tell me what to draw!
Whats in it for you?
A. You should get some votes on your comment
B. I will give you a shout out for giving me the idea
C. For coming up with the idea I will give you 25% of the SBD's generated by your idea's post.
1.Write a comment telling me what to draw in my next post
2.Vote on some other comments
3.TRY to keep it SFW... try
4.Self votes will not be added to your tally.
5.The most popular comment after 2 days will win.
Popular means has votes, dollar amount, comments, interaction.
All factors will be taken into consideration
obvious vote pools, or manipulation will no longer be accepted just because it has "more votes" or a "higher dollar amount"