Official Silent Hill: Obversion Bestiary Art Competition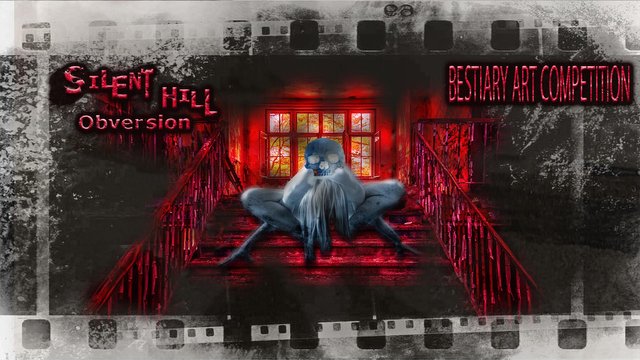 My last few posts have had a lot to do with my upcoming #horror #novel. And that's for good reason. I'm ramping up and #writing to be able to launch it on Halloween 2019.
One thing I have always admired about the #SilentHill game was the artwork attached to it. The master of this craft was originally Masahiro Ito who did all the #design work for the first #games.
And now is your chance to shine like Mr Ito. I'm running a 'Silent Hill: Obversion Bestiary Art Competition'. Every week, those who have signed up will receive an email which provides details of a #creature in the upcoming horror novel. Artists can use any tools available to them, whether physical or digital, to design the creature as best they can.
The rules and terms of the #competition will also be emailed to entrants. Please note that, due to the #violent and #sexual nature of the descriptions and the art, no one under the age of 18 will be accepted into the competition.
The first creature reveal will be released on Monday, 19 August 2019, and the competition will end on 30 September 2019 to allow for final verdicts and placement in the Silent Hill: Obversion Bestiary Companion book that will be released alongside the novel.
It is also to be noted that there is no payment for this competition and any art that has been entered. You will receive credit for your art when the Bestiary Companion is released, as well as if the novel is ever adapted into game or film and your art was used as the inspiration.
So, if you feel that you have the horrific talent to bring these creatures to life, feel free to visit the website and enter your details to take part in this competition:
Silent Hill: Obversion Bestiary Art Competition
Good Luck Everyone!