Inktober Day 6 - Husky
Dear friends,
today's inktober challenge was a bit tough, but I tried my best to (digitally) ink a husky. I guess, the most challenging part of inktober is to post the results, even if you're not 100% satisfied. Anyways, enjoy!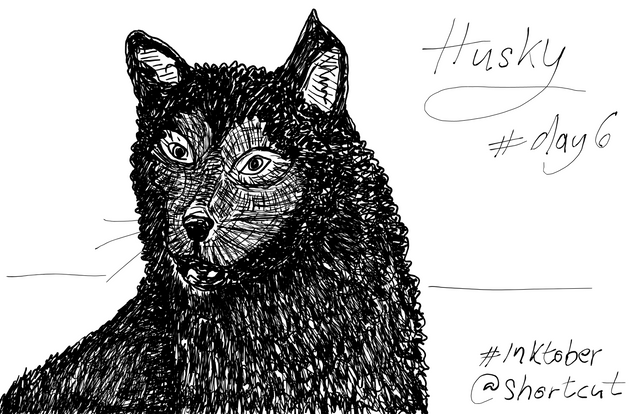 Inktober - Day 6 - Husky - Digital Ink
Thanks for watching!
---

@shortcut
I'm an artist selling my works for crypto. You can buy rare tokenized editions of my works at MakersPlace, SuperRare and KnownOrigin.
Please also check out my accounts at Diaspora, Creary, Instagram and Twitter.