The Minor Arcana XLIX, " Ace of Cups"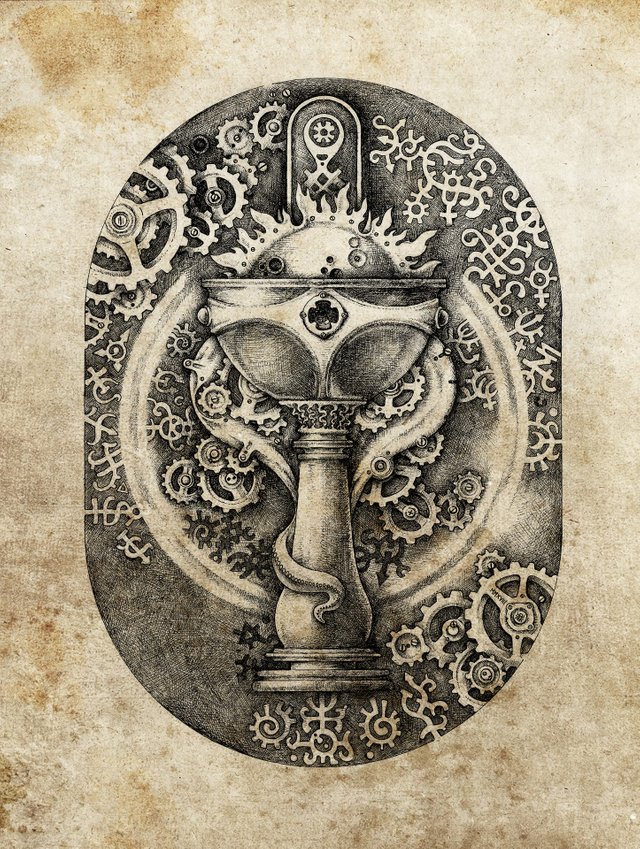 Grail, mystery, purpose and means.
The end of the physical journey and the beginning of the spiritual path.
Paper for drawings, pencil HB, gel pen. 30x40cm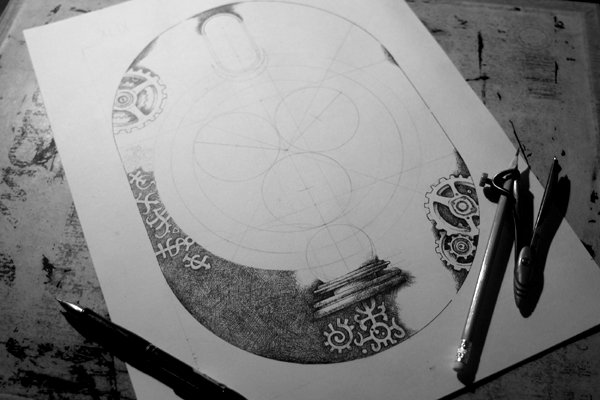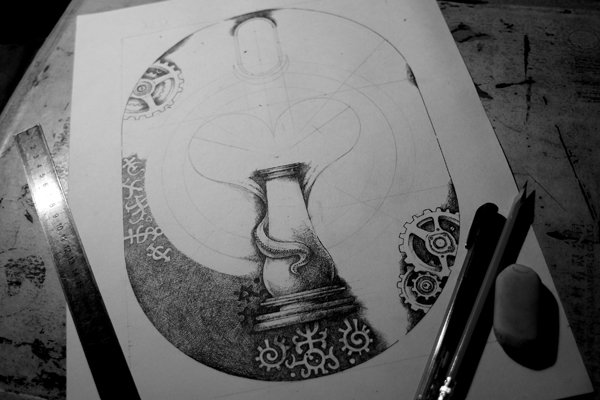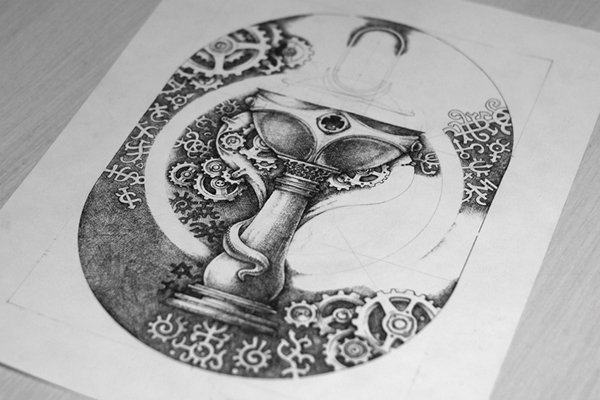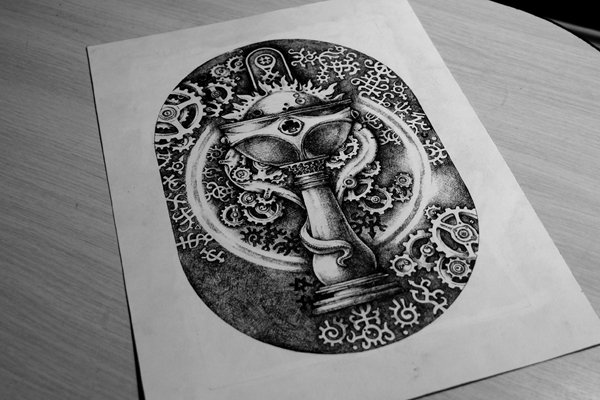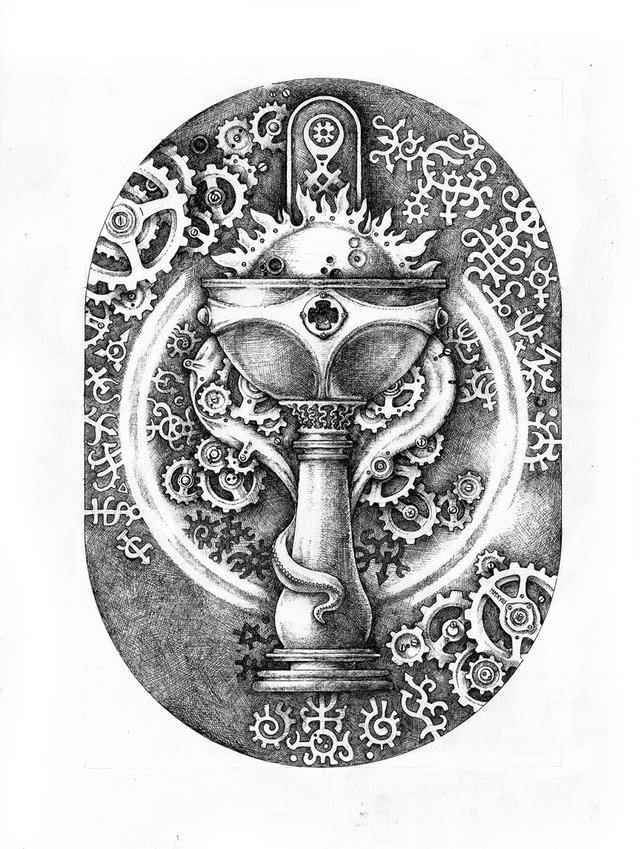 Huge gratitude to those who support my work, with comments and advice!
Without your support, it would be very difficult.
Special thanks: @nyarlathotep, @paradigmprospect, @haedre, @amandarichards, @patschwork, @katharsisdrill and @steemittarot!