A New Avenue to Empower Art [Steem for Creatives]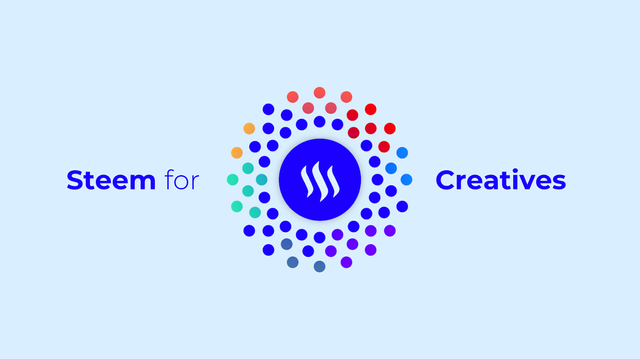 This post will be a presentation recap for the Music and Technology workshop hosted by Ara, Einnovations and The Soundshop in New York City. Here, visitors can learn more about the Steem ecosystem and broader resources across the blockchain landscape. Learn more about the event, here.
---
A creative studio and community dedicated to exploring cryptocurrency, and new forms of artistic collaboration. This blog is a forum to dive into blockchain resources, participate in community challenges and learn more about the ever-growing crypto ecosystem. This new frontier isn't just for techies, it's for content creators and curators too.
Explore Our Magazine
A few months ago we started The Creative Crypto - an online magazine dedicated to the growing culture of blockchain - art, design, fashion, architecture, music, entrepreneurship, social impact, and more. The magazine serves as the nexus for activity and information across all crypto-networks and as the foundation for unique design projects born from creative partnerships. Our mission is to make blockchain culture and its components accessible and appealing to anyone interested in the emerging technology.
Our team is a global, multilingual and interdisciplinary collective of writers, editors, curators, developers and artists. We work collaboratively to articulate complex topics through the lens of artful and elegant illustrations.
---
Learn more about Creative Crypto, here.
---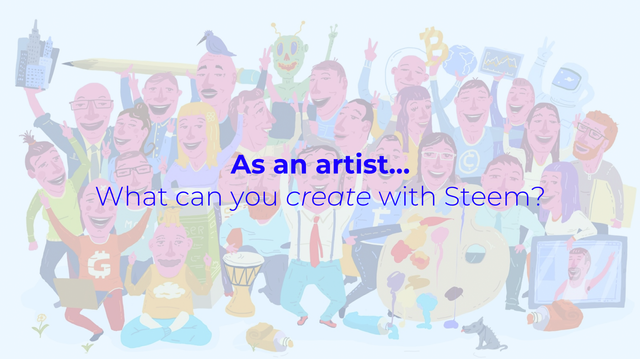 A Crypto Community
Artists [musicians especially] stand to benefit a lot from the Steem ecosystem. Here; all kinds of media, creativity, experimentation and engagement can be rewarded. This is a new kind of social network powered by blockchain tech.
Steemit.com is just one app powered by the Steem blockchain. Through Steemit and apps like it - upvotes, likes and hearts yield valuable tokens that are actually cryptocurrency. The more of these tokens you accrue, the more influence you wield within the network. And why not? Why shouldn't we be compensated by the networks we help to build? Steem is a big grass roots and global experiment. Everyday, members of the network are improvising and building up new ways to empower decentralized communities.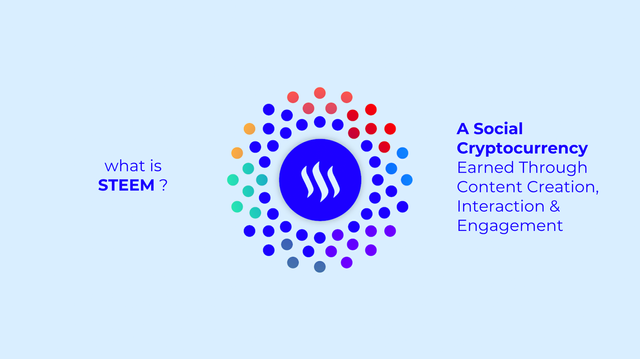 On Typical Social Networks - Creativity is Risky

So what's wrong with what we already have? Facebook looks nice and all of your friends are there. It's true, but for an artist - Facebook and Instagram aren't always great ways to reach new subscribers or build up your new brand. And along the way, you risk assembling an audience just to find yourself migrating to a newer network a couple of years later. Why can't you carry your following with you? Why can't you sell the story just like the final product?
There's Value in the Process
Producing work through traditional social networks are time-consuming gambles. A lot of pressure is placed on your "final product" to sell and to compensate for time spent throughout the process (90%). Steem helps tokenize the previously missing 90%. This flips the norm to help make your story where the value is. Whether you work as a freelancer, within an organization, or are trying to mobilize a new initiative, Steem helps you publish all kinds of media and maximize the rewards from your process.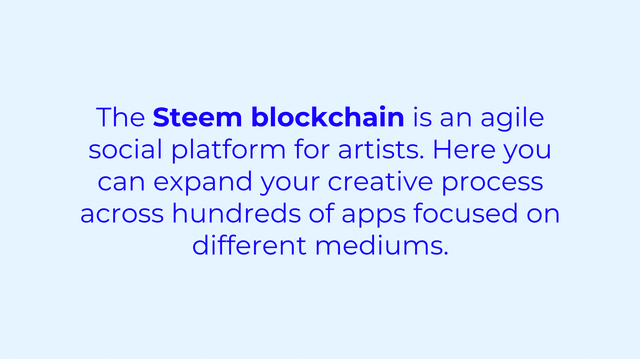 Create Organically
If you're an artist, one day you might sketch out an idea, visit a place of inspiration, record a sample or build a prototype. Why can't you share all of those pieces of the creative puzzle on one network? Sharing fragments on Facebook, Twitter and Instagram don't add up and are incredibly time consuming.
Steem has over 400 applications for you to choose from. Whatever kind of creative you are, you can build a network (that exists across all Steem apps) and let your ideation develop organically.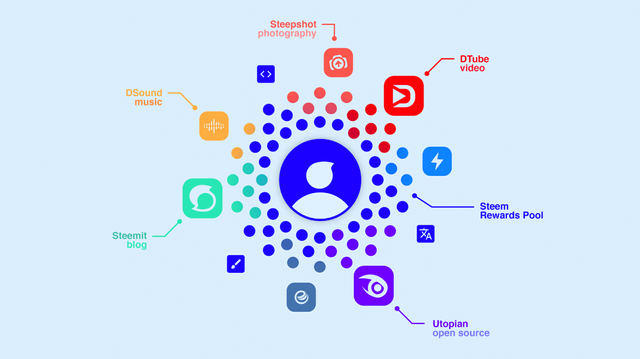 Here's @carrotcake's drawing a cover image for The Creative Crypto Magazine. She breaks down an illustration into a series of blog posts and images that reflect her thought process. Why just publish the final piece? Everyone wants to know what the stories are hiding behind the canvas...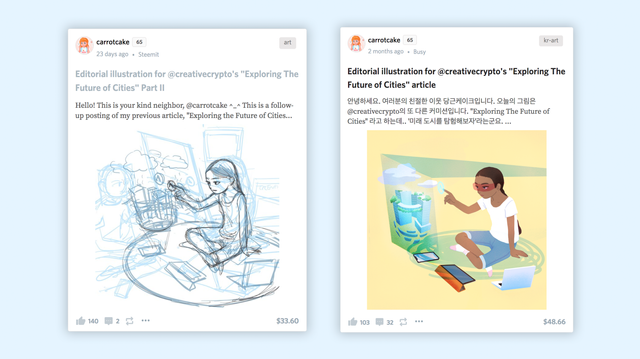 Exploring Crypto Crowdfunding

For our team @sndbox, Steem Park was our proof of process. As designers, could we kickstarter-ify the Steem Blockchain to build something physical? Could we use posts to actually pay for furniture... and then build up an audience who might want to sit on that furniture?
This was Steem Park, a design build project that used Steemit.com to pay for urban furniture and build new community networks. Learn more about the project here.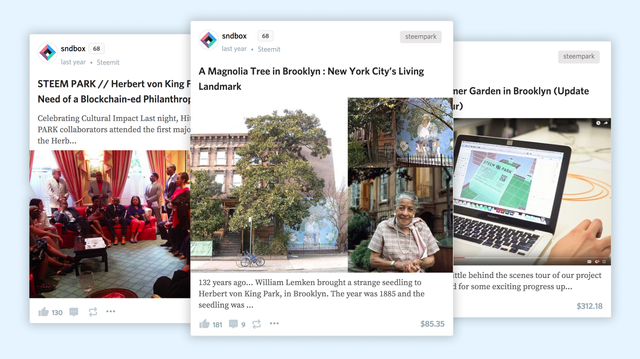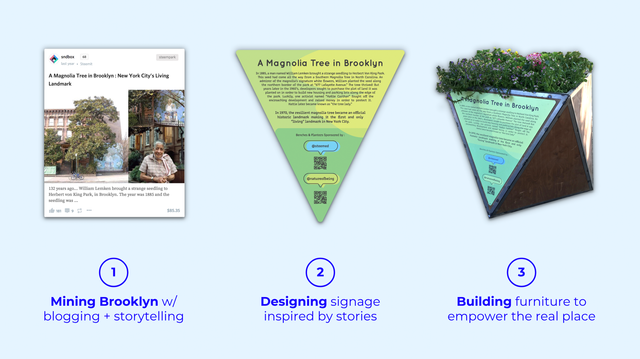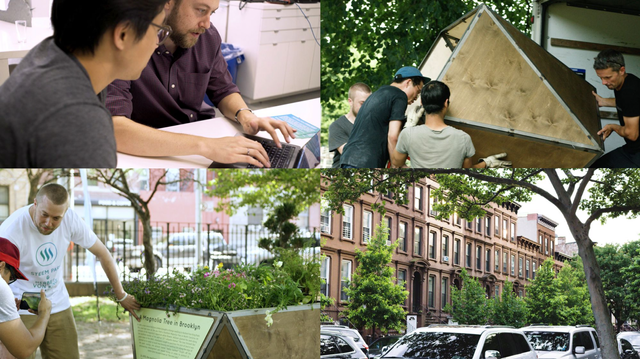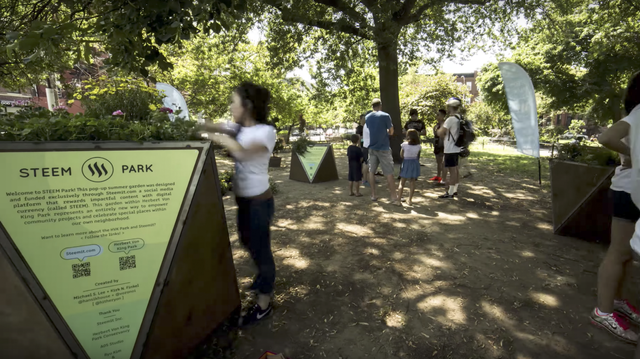 Blockchain is a new Avenue to Empower Art
The future of decentralized creativity is bright and powerful. Explore some of these projects, do your own research and maybe even develop a new resource. This is an era of open source collaboration!
---
Are you Crypto-Curious? Check out our Steem Quick Start Guide!
---

Empower artists, writers, musicians, non-profits and community initiatives - delegate Steem Power to @sndbox (using the links below) or follow our curation trail. Learn more about Sndbox - watch our introduction, here.
Follow us on Twitter, YouTube, and our magazine The Creative Crypto / @creativecrypto