Feeling Welcome...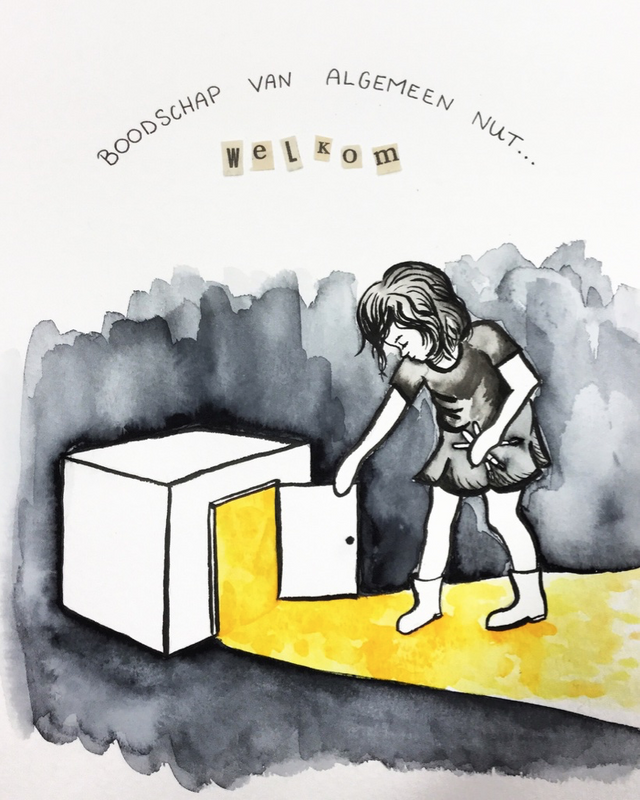 Hello Steemit!
My dad (@pixelfan) has finally convinced me to create my own account, and I am currently finding out all the wonders of Steemit.
So here you go, my first post is an illustration I made for an open day at the Academy.
I thought it fitting since I could be the little girl discovering a new open door,, Steemit ;-)
Hope you like it!