Good Things Come in Three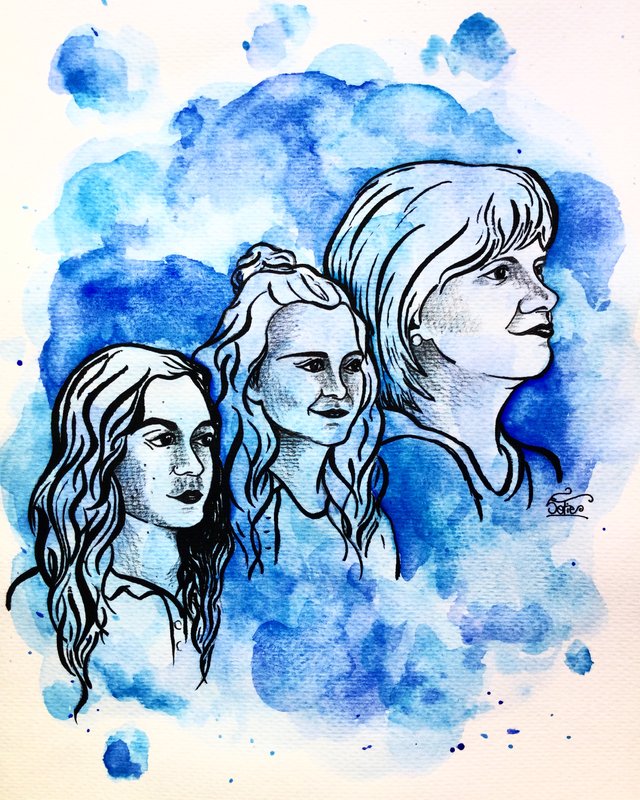 When your best friend's mom turns 50 you kinda have to give her a nice gift, right?
I had so much fun drawing my best friend, her sister and her mom for this triple aquarel portrait!
The artwork was then framed and hung up at a prominent spot in their house, the birthday girl was sooo happy :-)
That, ofcourse, made me happy too!
I hope you like it too...
xoxo Sofie