Some work in progress pictures and Daenerys Targaryen
Will there be another show after Game of Thrones?
Martin talked explicitly about this in an interview with Entertainment Weekly, and shared a few more details.
Currently untitled, the prequel is being referred to as The Long Night .
The pilot to the series is currently filming in Northern Ireland.
According to the official synopsis, "The series chronicles the world's descent from the golden Age of Heroes into its darkest hour. From the horrifying secrets of Westeros's history to the true origin of the White Walkers, the mysteries of the East to the Starks of legend"
Bloys also said that the pilot would begin filming in the first half of 2019. But the earliest you'd see anything is 2020, as HBO has said nothing new will air until at least a year after Game Of Thrones is over.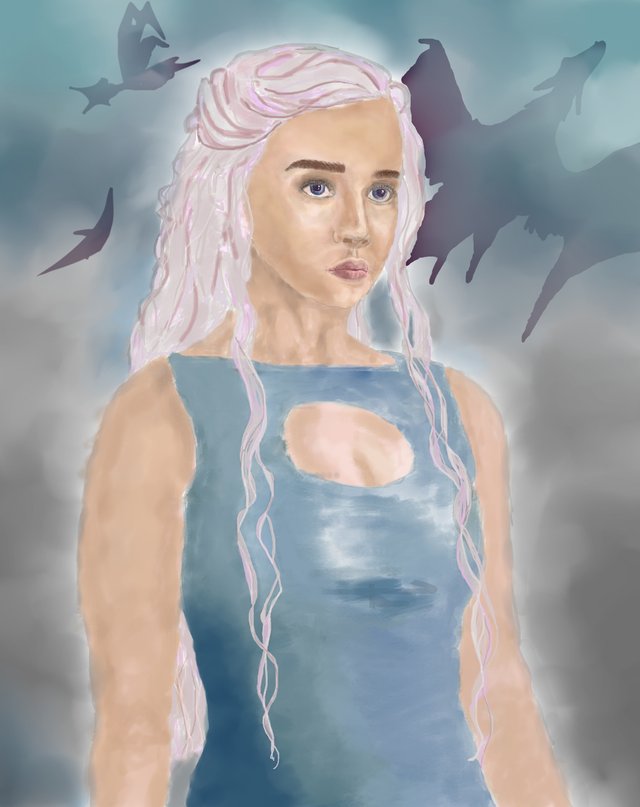 Whereas everyone is waiting for the spin off game of thrones, I decided to paint Daenerys Targaryn.
I always loved drawing the heroes of the game of thrones.
Here's a step by step: