Open Field [October 19, 2014]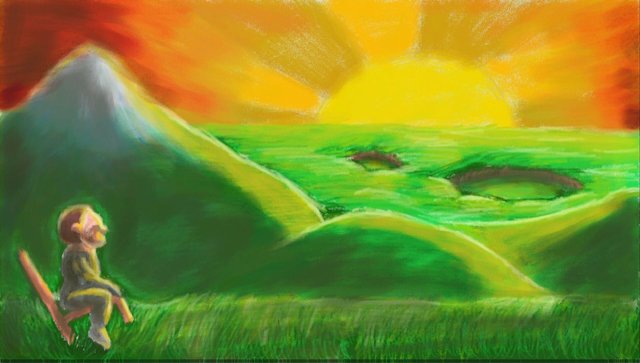 Made in Art Academy Sketchpad, the demo version of Art Academy Home Studio. So no way creating a time-lapse for it anymore. In fact that original file on my WiiU is gone and was deleted to make space for other pieces.
For those who do not know, Art Academy is a traditional art simulator series of games made for Nintendo's Platforms. It does an okay job at representing the real life process of creating traditional art. The product is can be very inaccessible to non-artist as a result.
I made it for an old class assignment to show traditional art techniques. It's technically digital though so I cheated.