Art Explosion | City
This is my entry for @juliakponsford's Art Explosion contest. The theme this week is cities. There's a lot that goes on in a city. Just ask @manouche about the complex tapestries they weave. I wanted to keep it simple though as my skill hasn't caught up with my imagination just yet. Buildings are commonly associated with cities and are relatively easy to draw. If you've seen my previous drawings you know I love isometric lines and chose to use them rather than point perspective for this drawing.
---
The Entry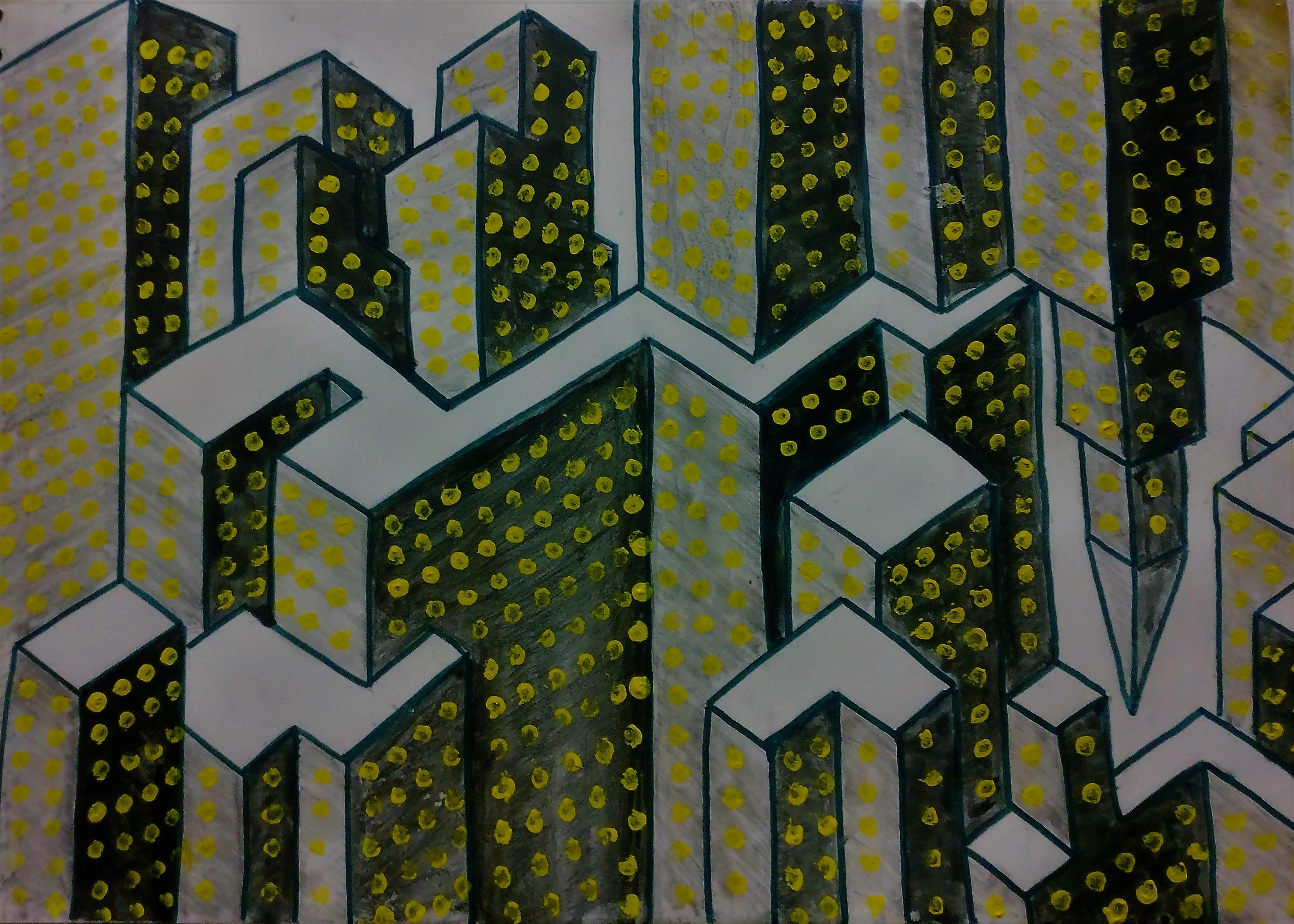 ---
The Process
I start by drawing some pencil lines. I've gotten fairly comfortable with isometric grid angles and drew these freehand in a random order to fill up the space with building looking objects.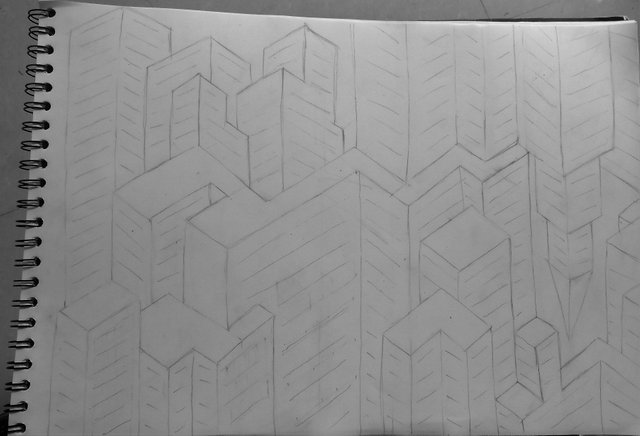 I've learnt that I'm not that good at filling in spaces, so I decided to first fill in the blocks before using a pen outline. I used black gouache paint and pencil shading smudged with a paintbrush to create some depth to the buildings.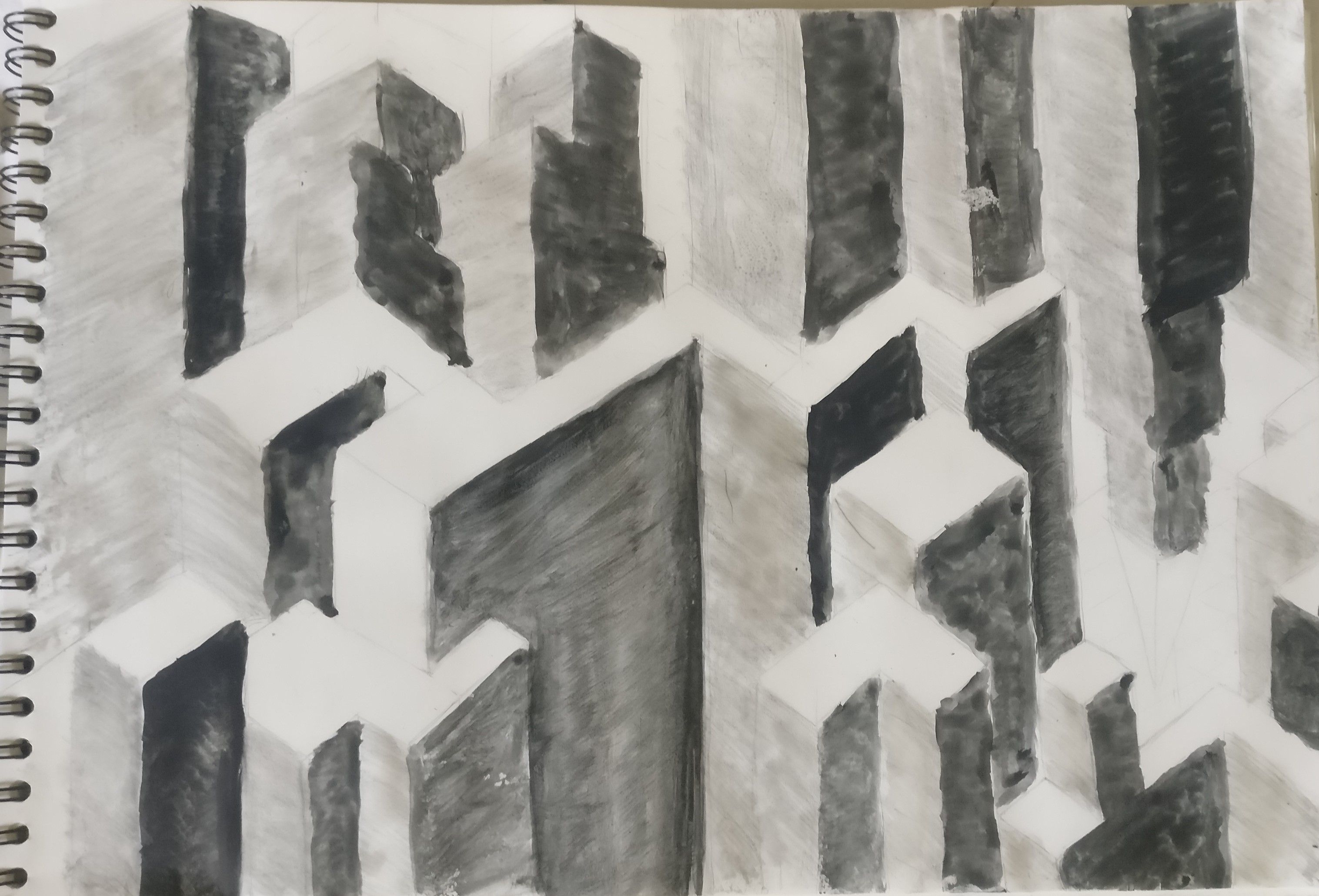 Once the shapes are filled in, I go over them with a marker to refine them and make them sharper.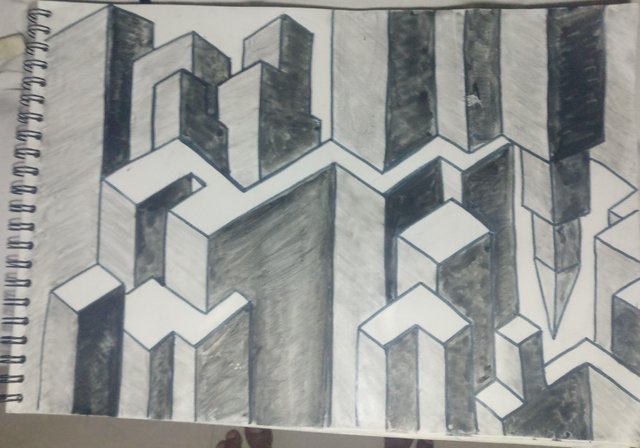 The last step is adding the window lights which I do with yellow goauche paints and earbuds. Earbuds are proving to be an pretty versatile art tool and I've probably used them more for art than to actually clean my ears. These didn't come out as perfectly as I'd have liked but still look interesting as a whole.
---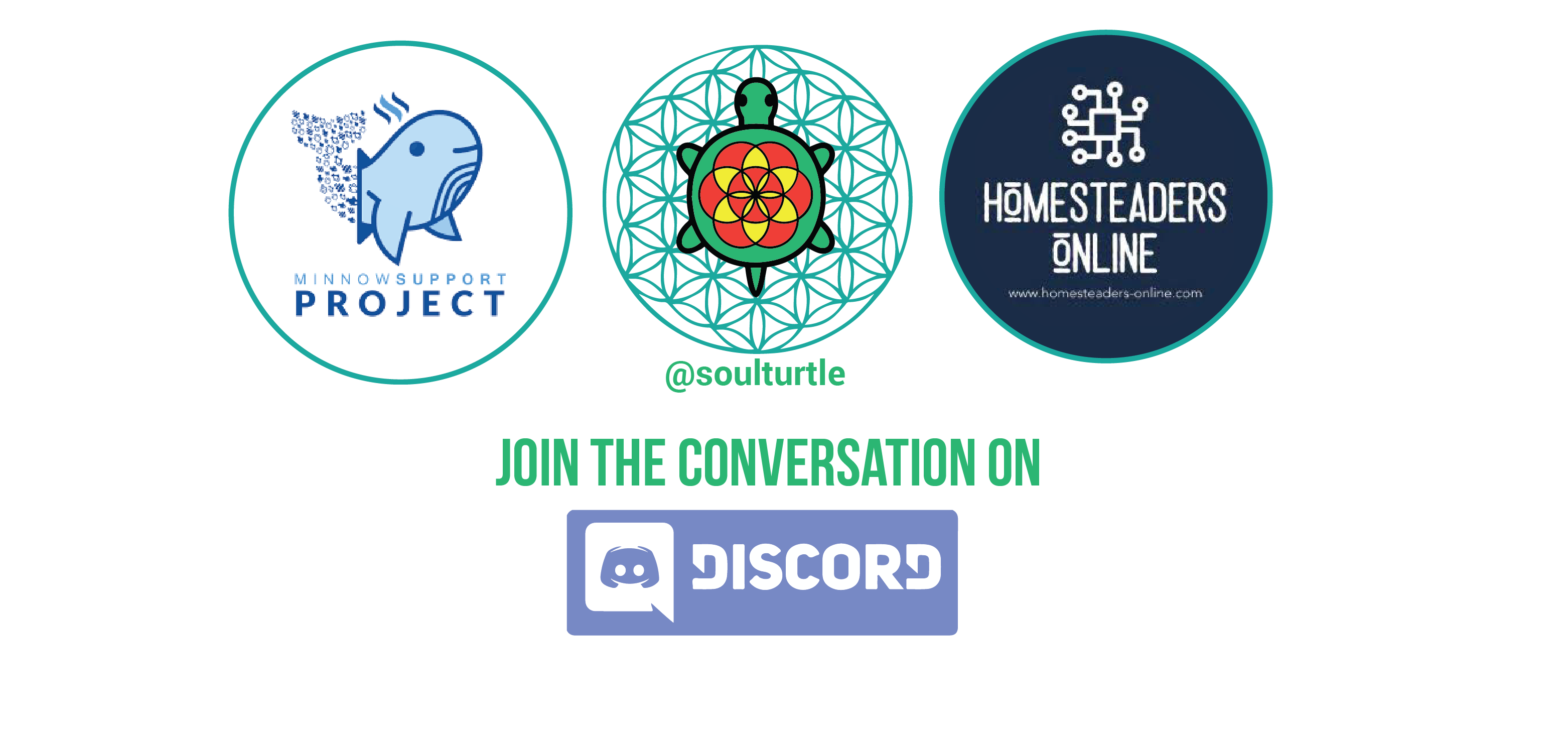 | PAL-Minnow Support Project |
Homesteaders Online |