Steemit Synesthesia | Inhale Fire Exhale Light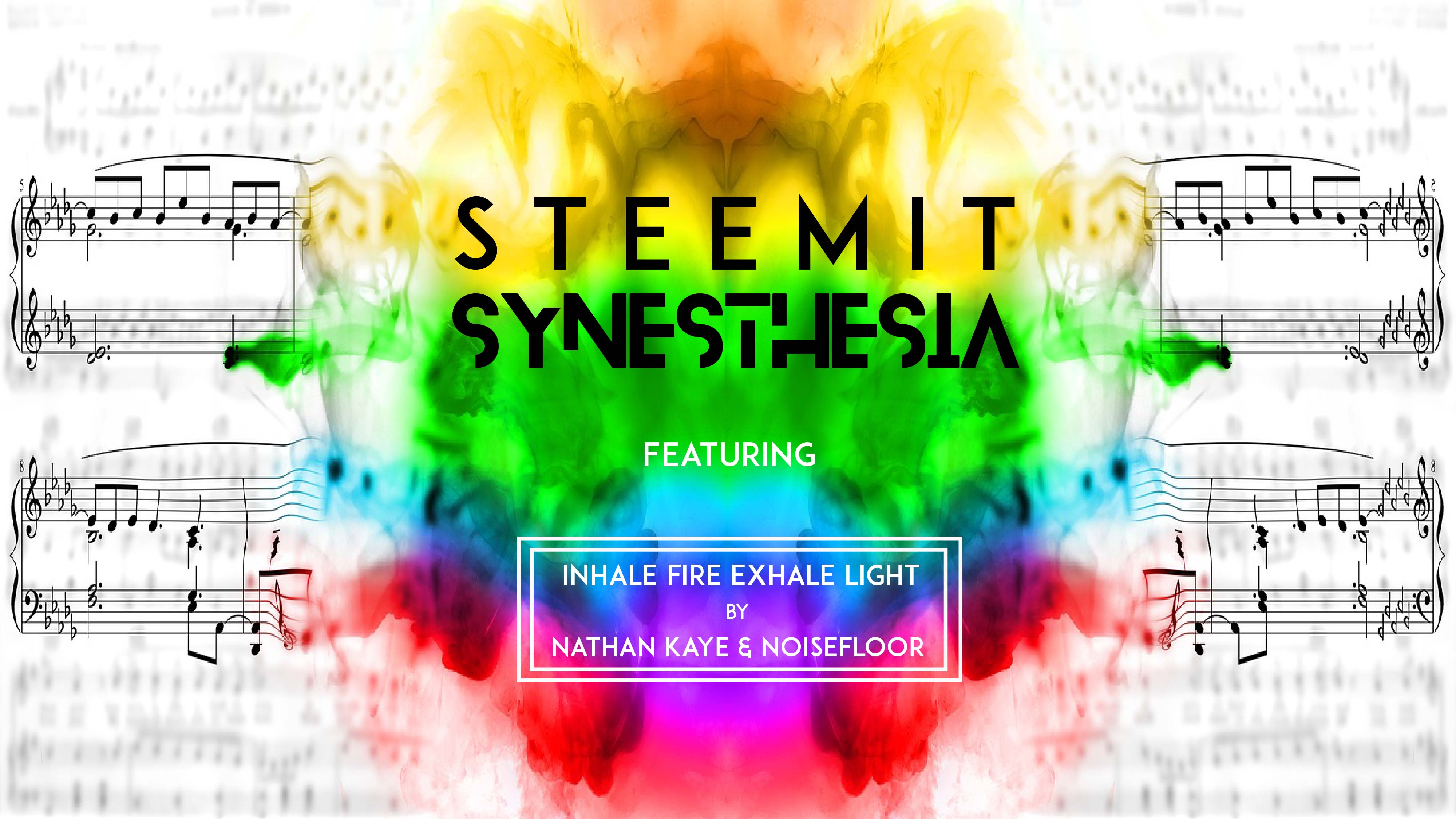 Synesthesia is a condition in which one sense (for example, hearing) is simultaneously perceived as if by one or more additional senses such as sight. Another form of synesthesia joins objects such as letters, shapes, numbers or people's names with a sensory perception such as smell, colour or flavour.
I don't have actual synesthesia, but this post series is my attempt to make art based on awesome Steemian music as a bridge between the art and music communities on steemit. I started this series as Synesthesia Sunday, but I've figured I can't stick to a weekly schedule. I couldn't find the time for this over the weekend and instead of doing something quick and half-assed I thought I'd take my time with it. I still want to do at least one post like this a week, but they're not limited to Sundays anymore.
---
The Music
The music I chose this week is a song called Inhale Fire Exhale Light by @nathankaye and the band he played with during his time in China called Noisefloor.
Check out his original post here.
Didge in EDM - Inhale Fire Exhale Light (Beat Battle League S2:R7) - Nathan Kaye (Noisefloor)
The music is a little different from what Nathan usually sounds like. If you haven't come across him before I highly recommend you visit his blog. He's a multi-talented, genre-bending prolific musician whose toured with some Aussie legends and always produces quality music whether it's blues slide guitar or a soulful message for peace. This particular song is an excellent blend of didgeridoos, beat-boxing and EDM. The music itself is the kind you can get in the zone to, kinda reminiscent Shpongle. I can only imagine the energy those live gigs had. It's a good listen and even though it's not my favourite song by Nathan what I found particularly endearing about this are the words Inhale Fire Exhale Light. There's something beautiful about that I wanted to draw.
---
The Art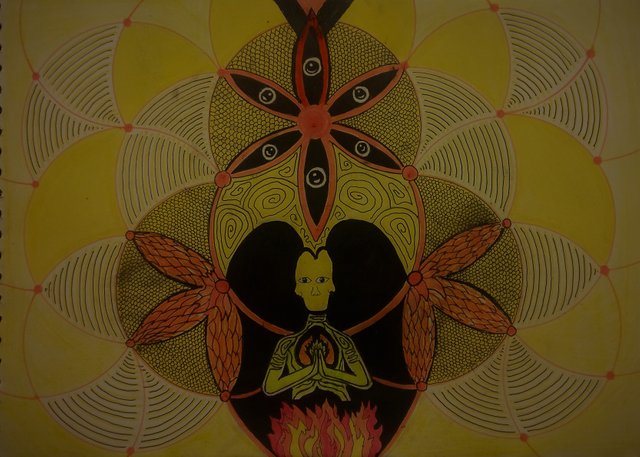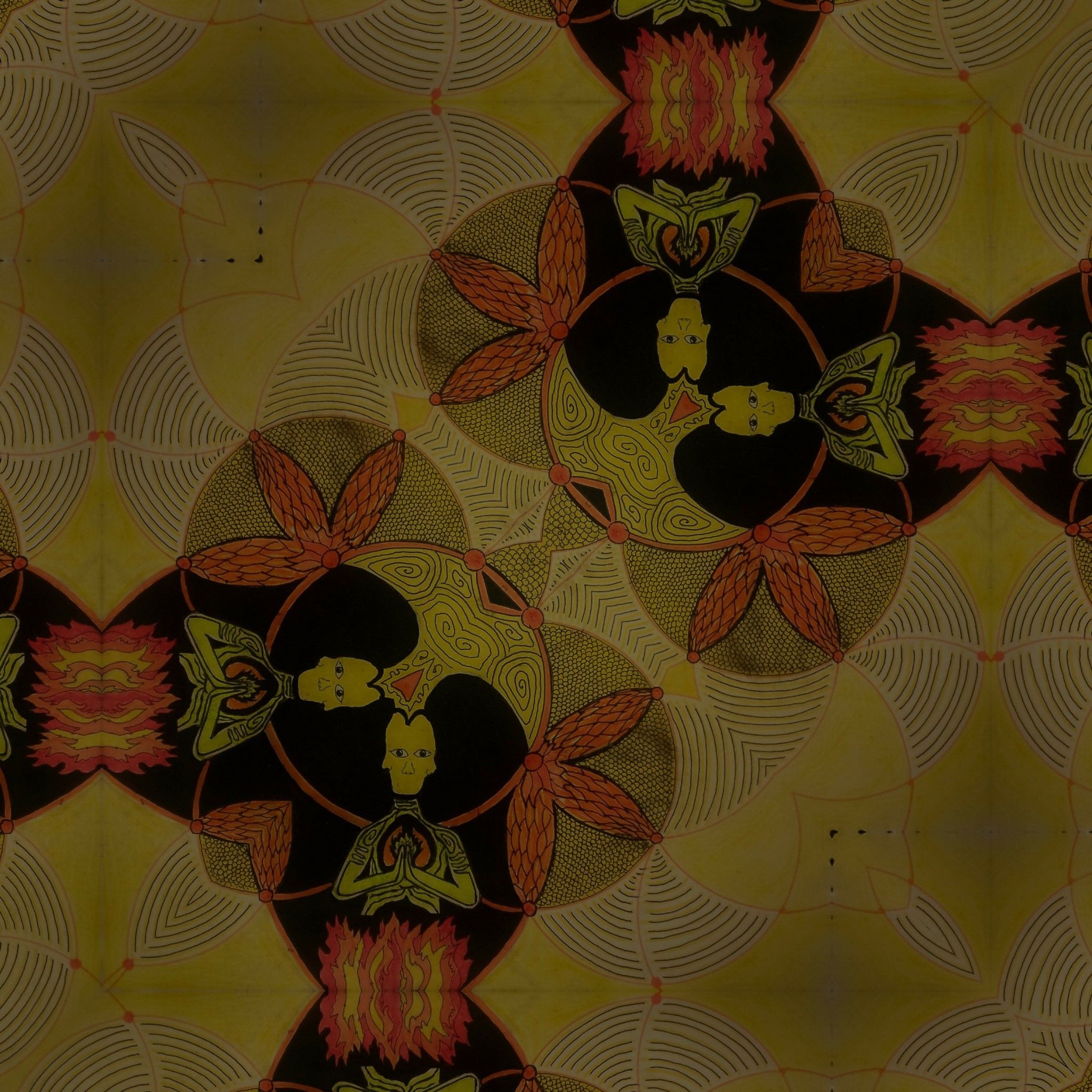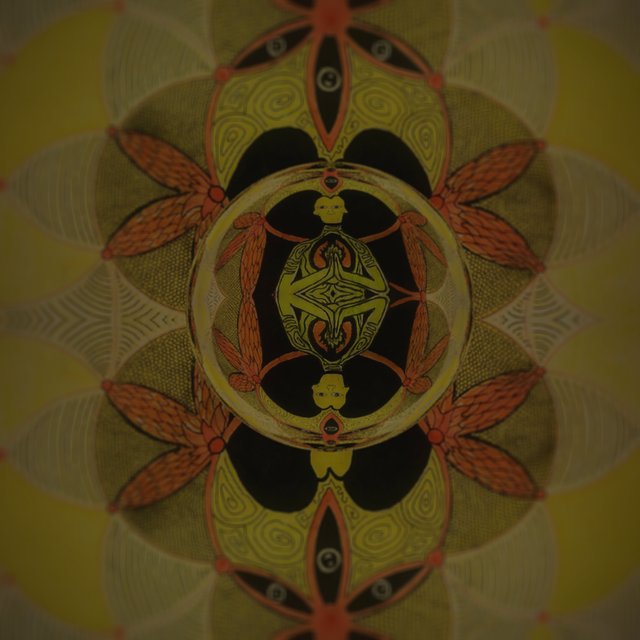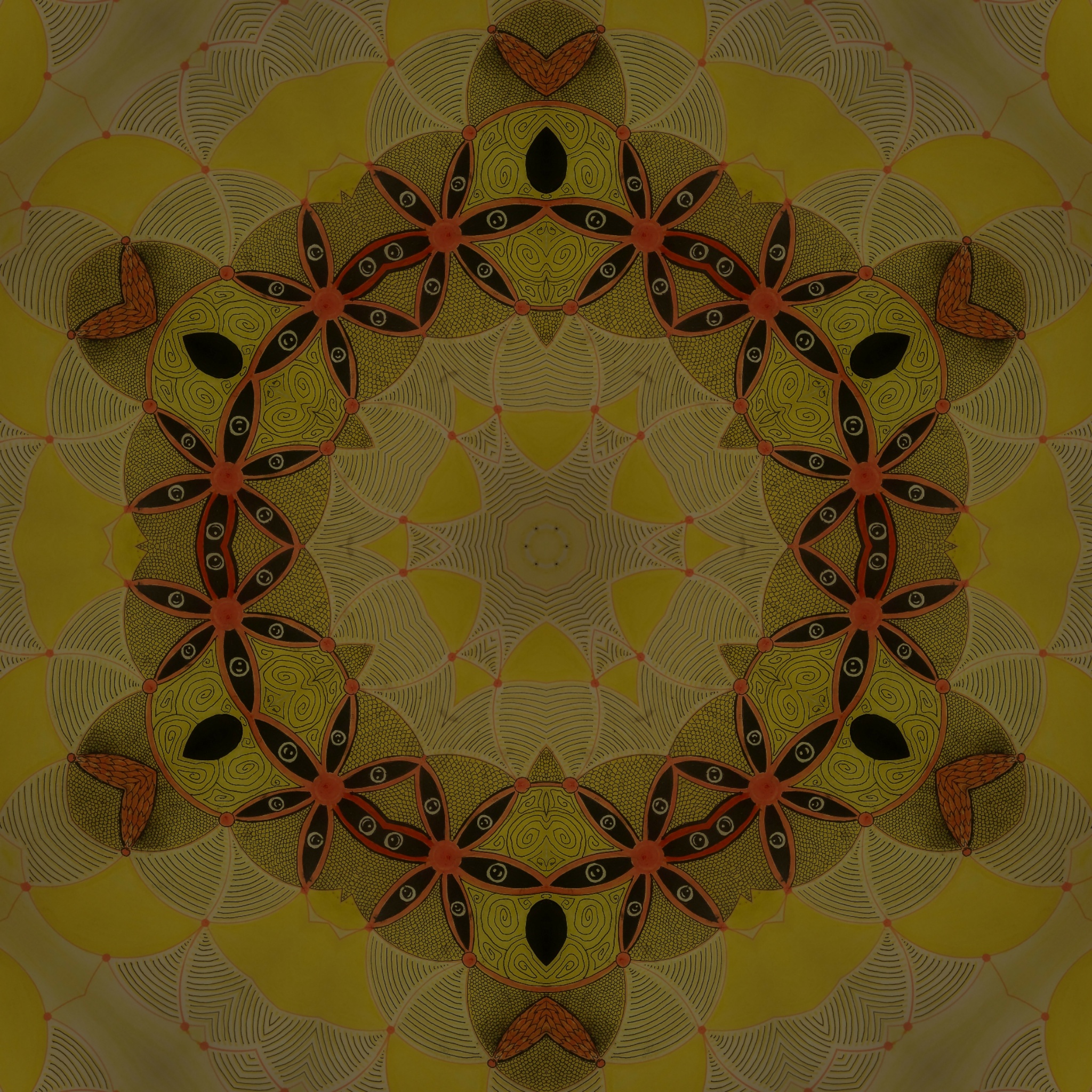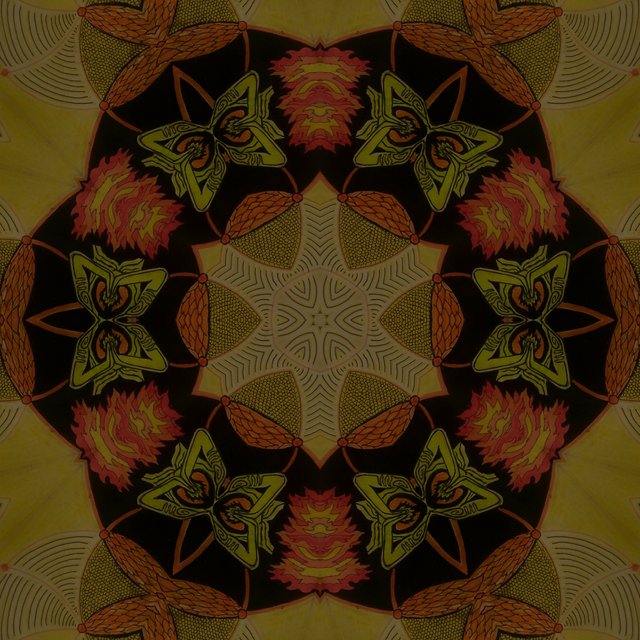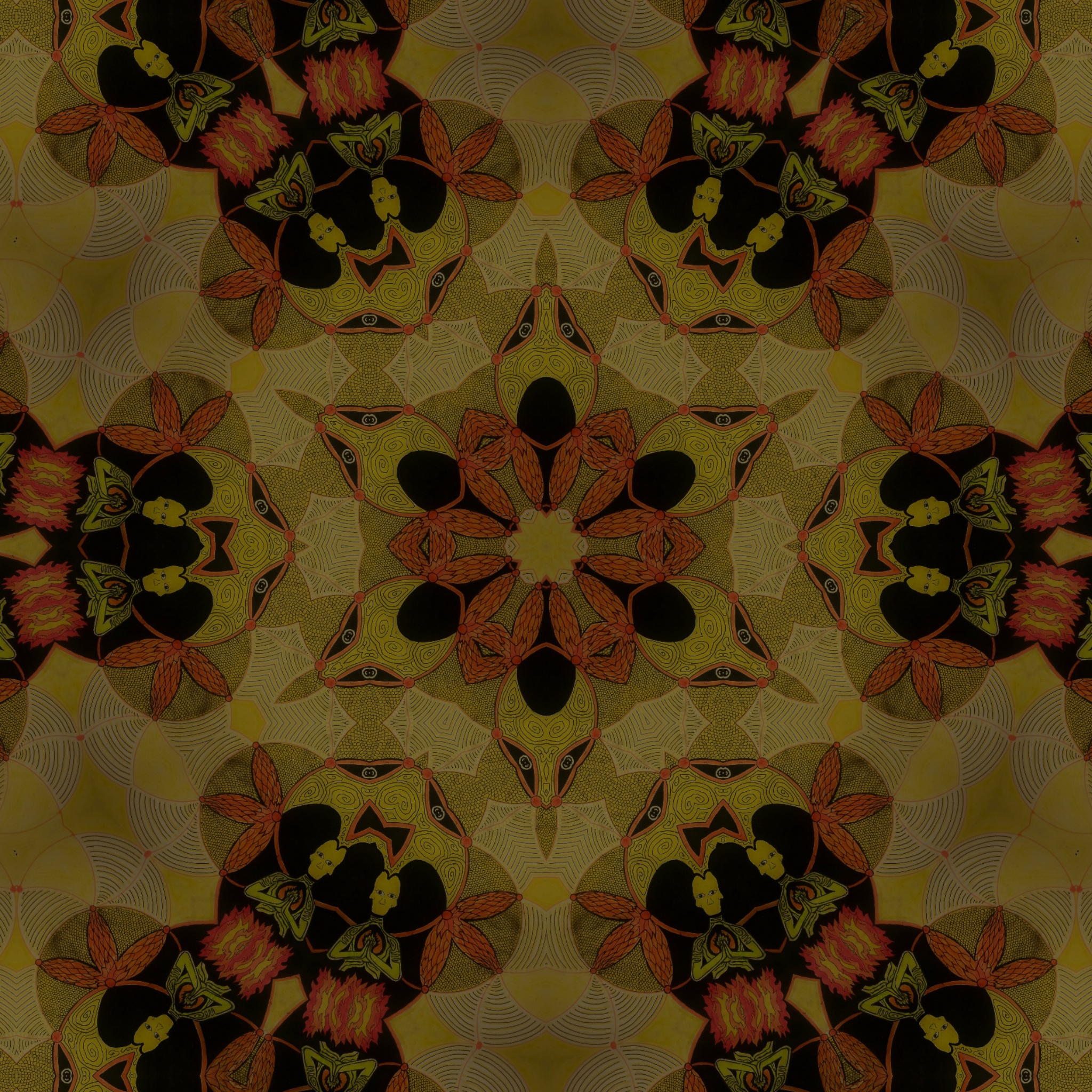 ---
The Process
Unlike previous posts, I had many images in my head of what the words Inhale Fire Exhale Light could look like and had to figure out the best way to execute it. Since the music was a unique blend of organic and digital instruments, I thought maybe I could use tools to supplement my art too. So I started by drawing circles using a compass and sketch pen to represent Light with a flower of life type of aesthetic.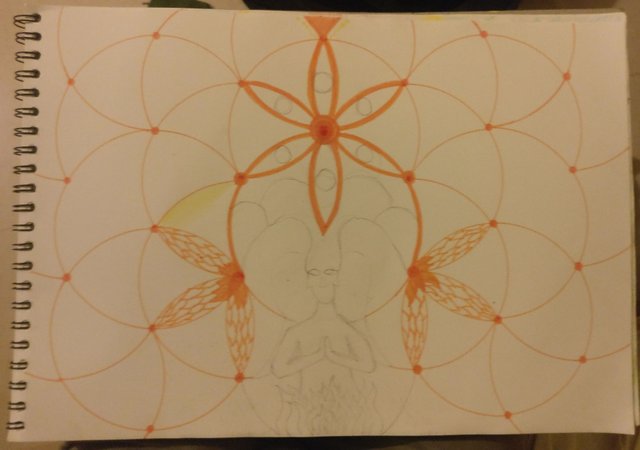 I then represent the Fire with sketch pens and slowly start filling out the details.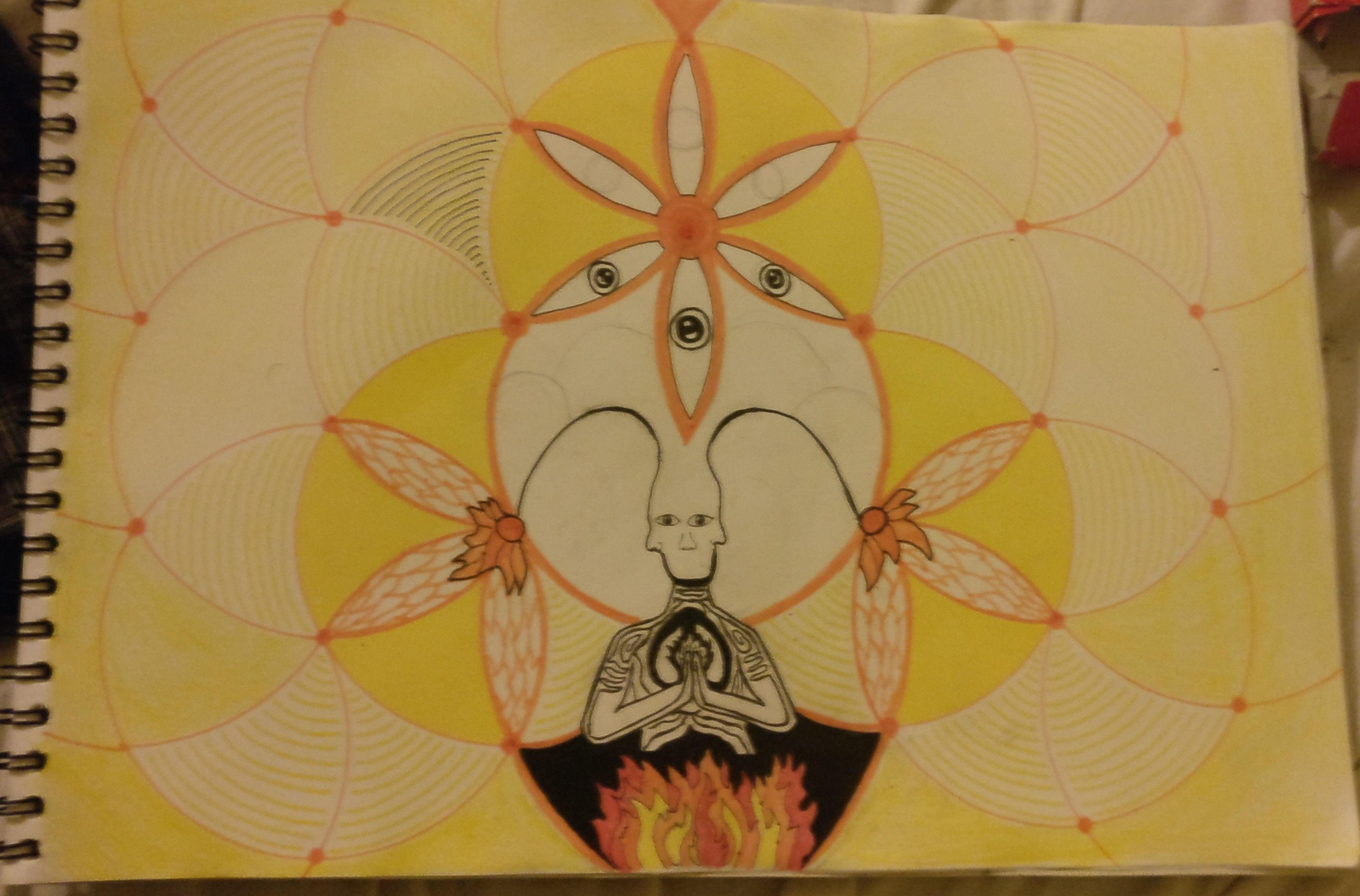 The days have been rather hot recently so my sweaty hands ended up smudging a lot of my lines. I still need to figure out a workaround. I'm comfortable with drawing lines at certain angles so my book gets rotated around a lot which unfortunately causes smudging when I place my hand on top of freshly drawn ink. The geometry still looked interesting though and I was curious to see what Mirror Lab would make of it, so as the last step I put the finished art through the app to come up with some fractalized fire and light.
---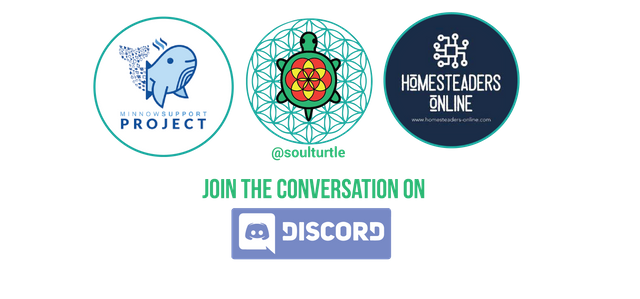 | PAL-Minnow Support Project |
Homesteaders Online |