Synesthesia Sunday | Meteorite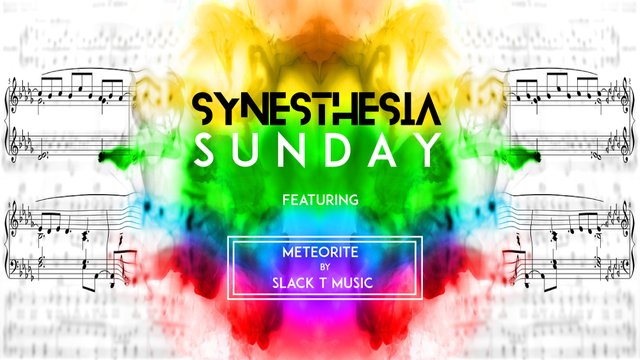 Synesthesia Sunday is my attempt to interpret awesome music by steemians through my art.
Synesthesia is a condition in which one sense (for example, hearing) is simultaneously perceived as if by one or more additional senses such as sight. Another form of synesthesia joins objects such as letters, shapes, numbers or people's names with a sensory perception such as smell, colour or flavour.
---
The Music
The music I attempted to draw is a track called Meteorite by @slacktmusic.
Check out his original post to listen to some great beats and chill vibes.
Slack-T - Meteorite [Original] [Triphop]
Tom has just moved houses and despite having a busted MIDI controller, he managed to put together this sweet triphop track. It's a great combination of smooth organic beats and some great synths and effects. It's got those spacey vibes and despite being minimal, it conveys a lot of feeling and has an awesome build up that isn't too over the top.
---
The Art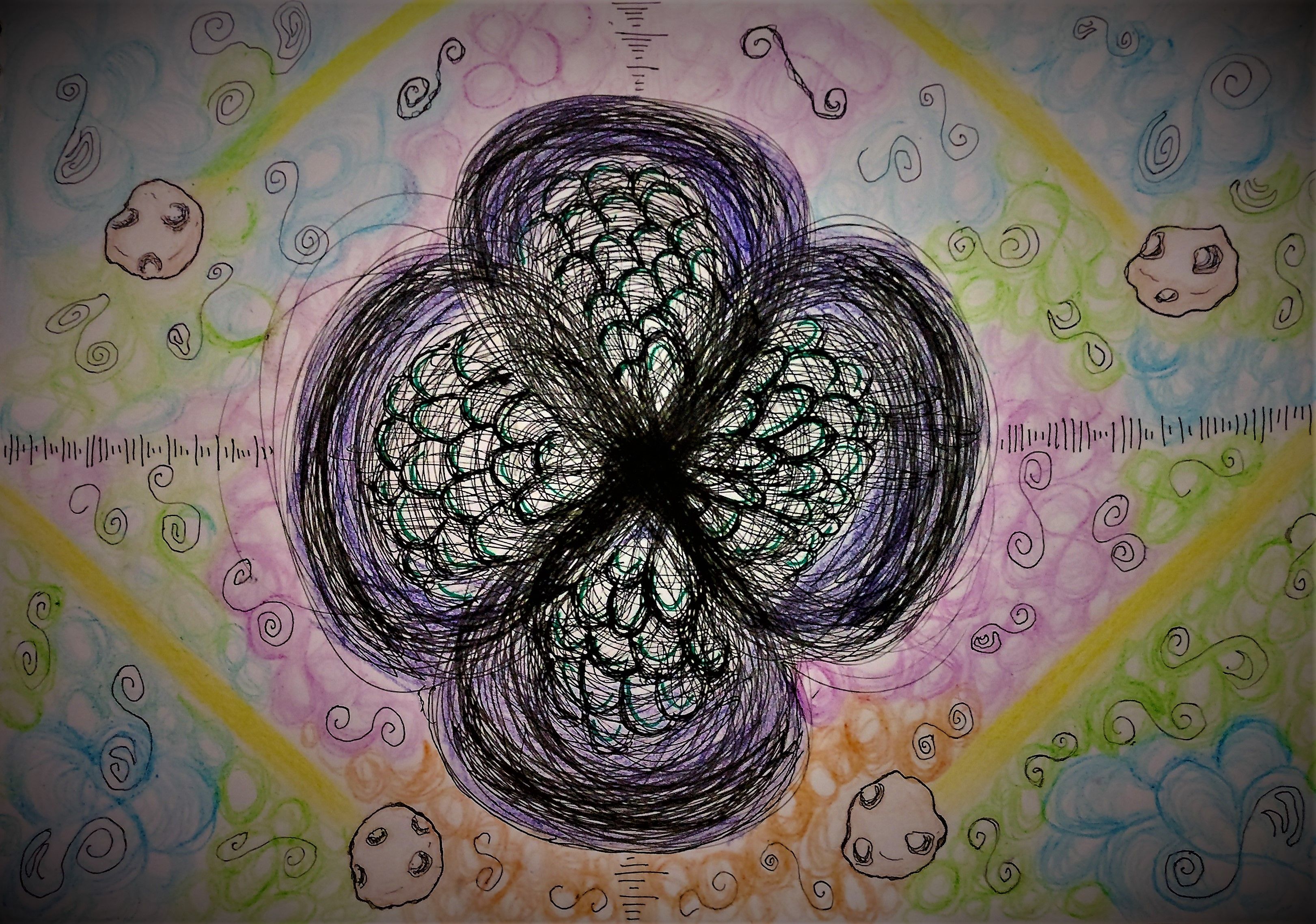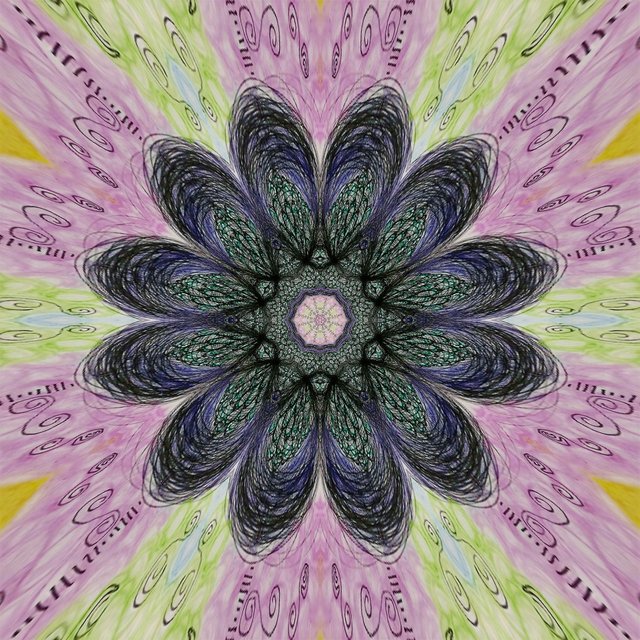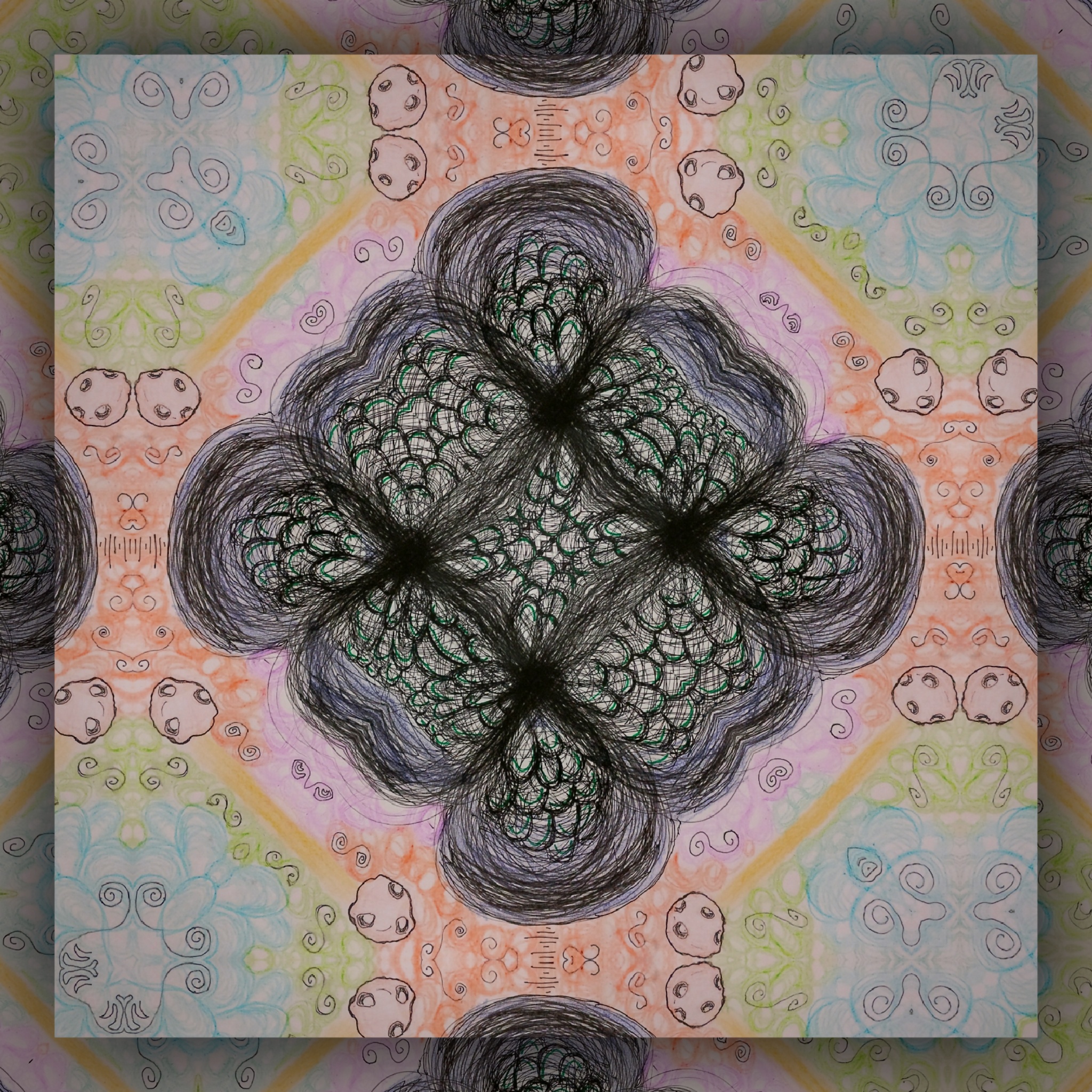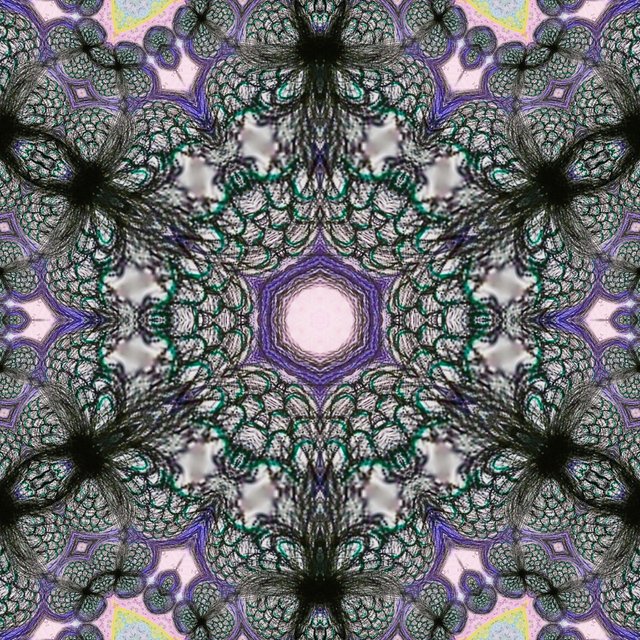 The Process
I wanted this to be an intuitive drawing which means I don't focus on the form, but the flow of the lines while listening to the music. I felt like using organic movements and swirly motifs which I started drawing with crayons. I didn't really need a pencil sketch this time as the whole idea was to go with the flow of the music. I also drew a meteor looking thing to relate to the title of the song. Anyone can do an intuitive drawing as it's not really about what you draw, but the process of drawing itself. I timed my strokes with the music and drawing this was very relaxing and meditative.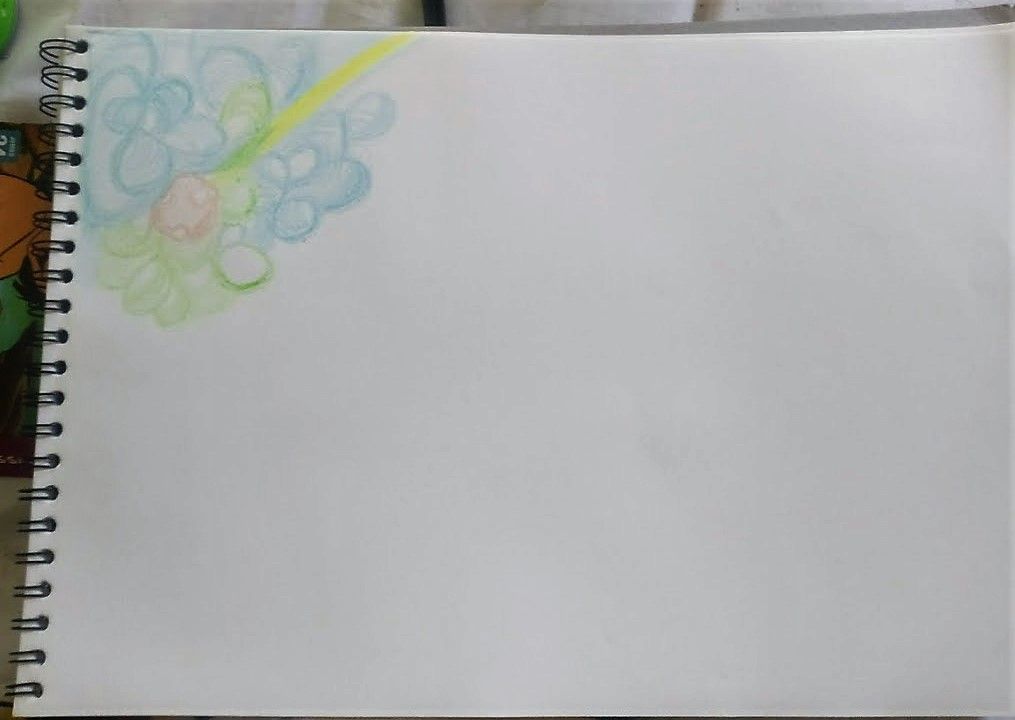 Around midway through the song, the bass really kicks in and the crayon lines didn't seem to do it justice. So, I picked up a pen and let loose with the same loopy movements. The song isn't too long so I listened to it on repeat and alternated between pens and crayon to fill up the space.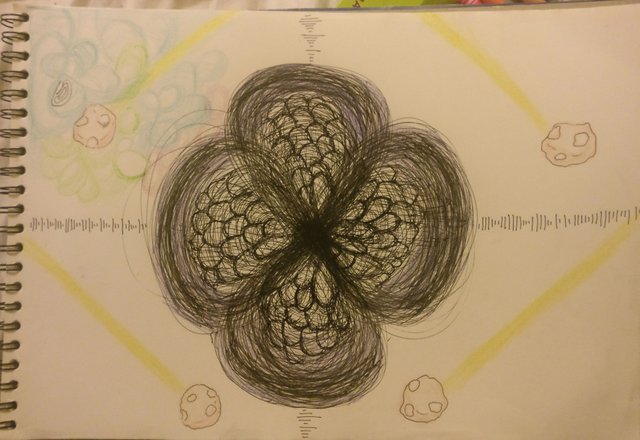 Finally, I put the art through Mirror Lab to create some intriguing kaleidoscopes.
---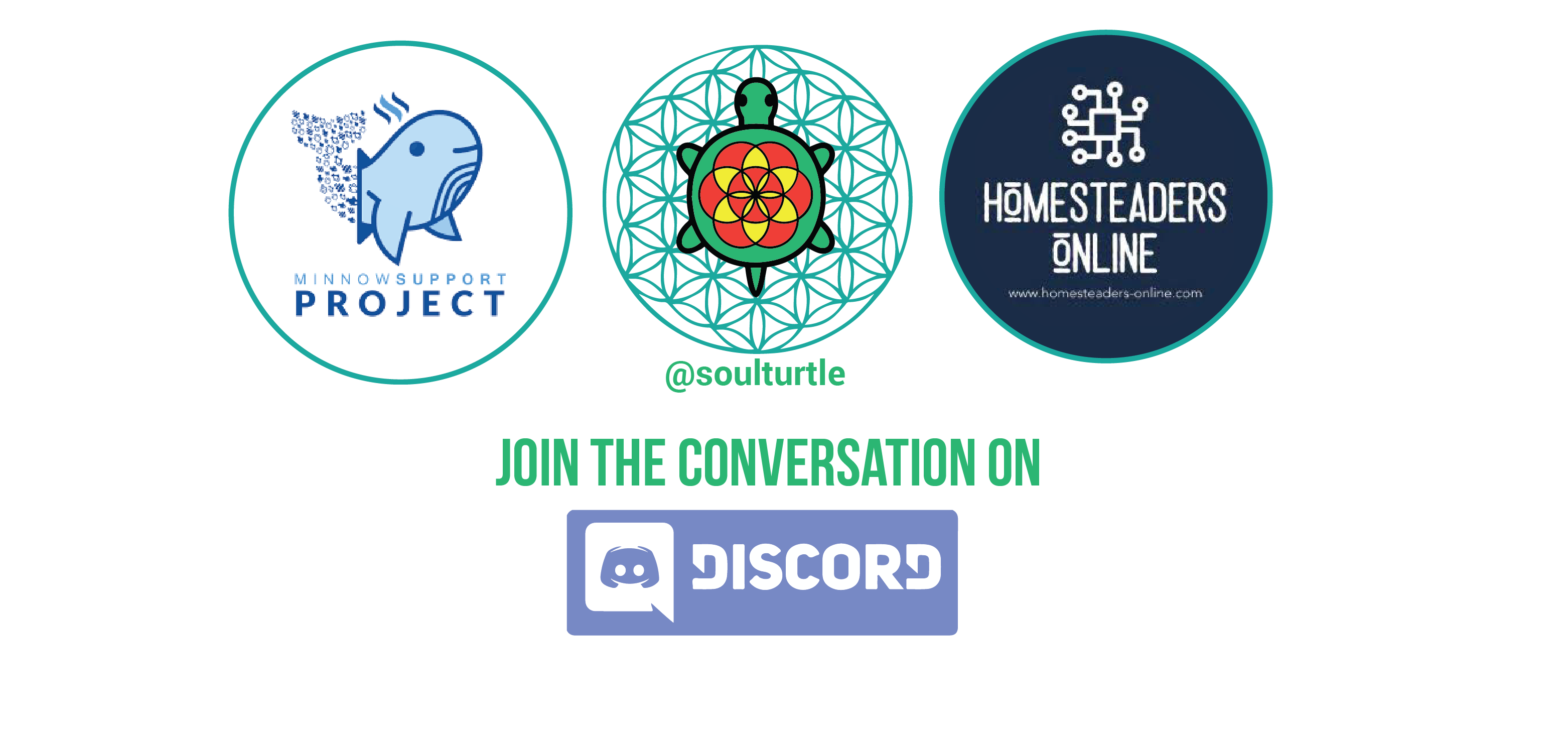 | PAL-Minnow Support Project |
Homesteaders Online |