The Fat Chameleon - In Color this Time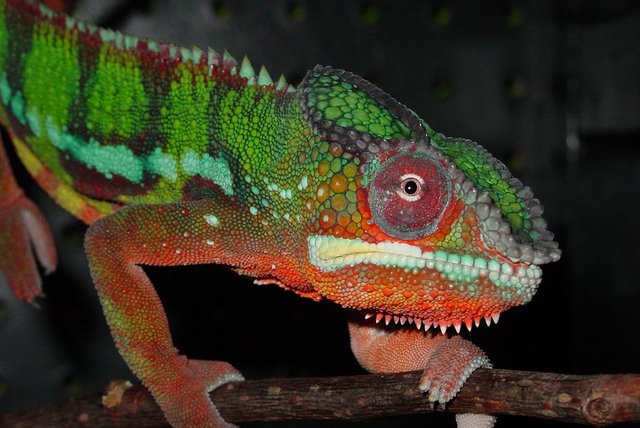 By PublicDomainPictures on pixabay.com
---
Almost a month ago, I showed you the first stage of my beloved clay chameleon.
In the meantime, it has been fired, painted, and fired again to make it colorful and resistant against the elements. Now, without further ado, here we go: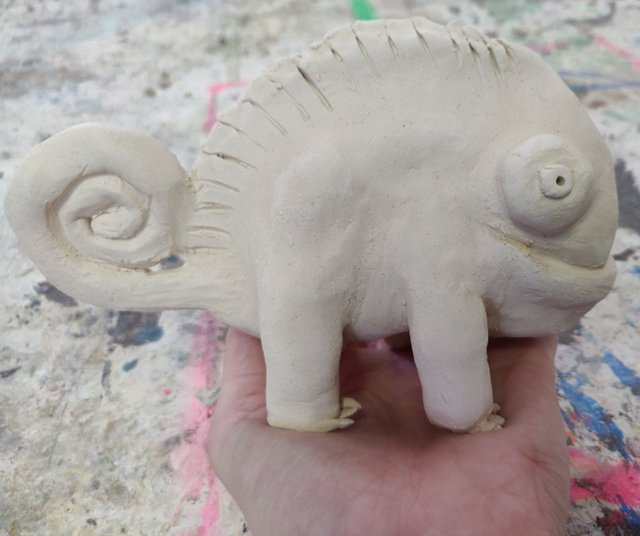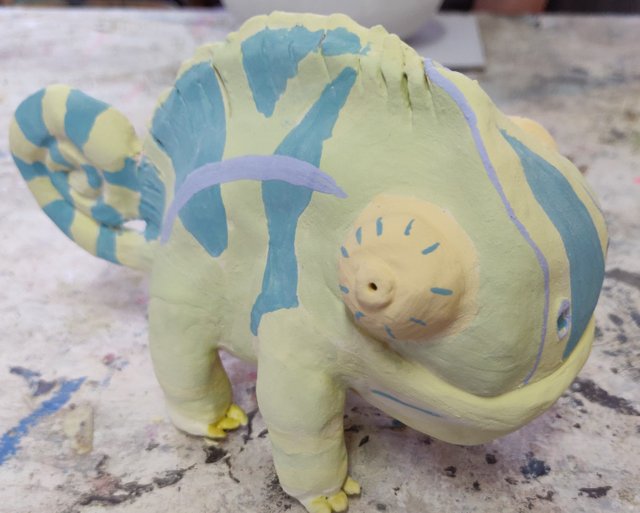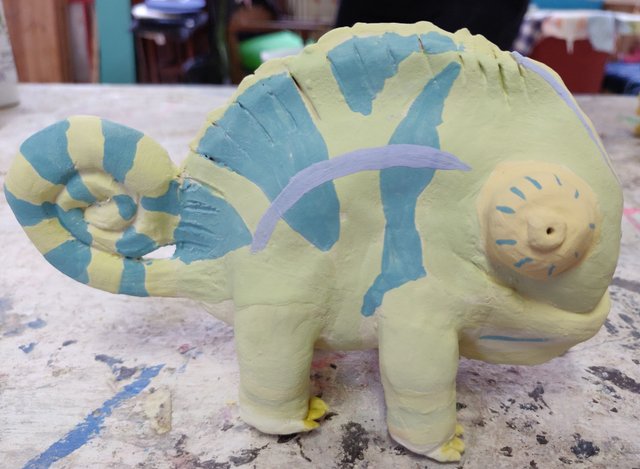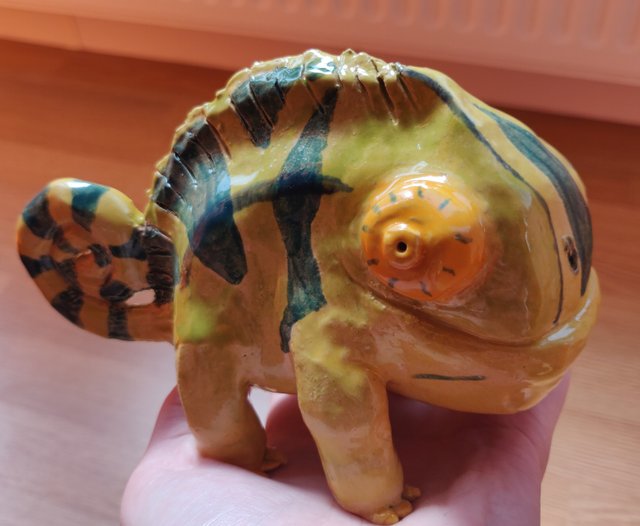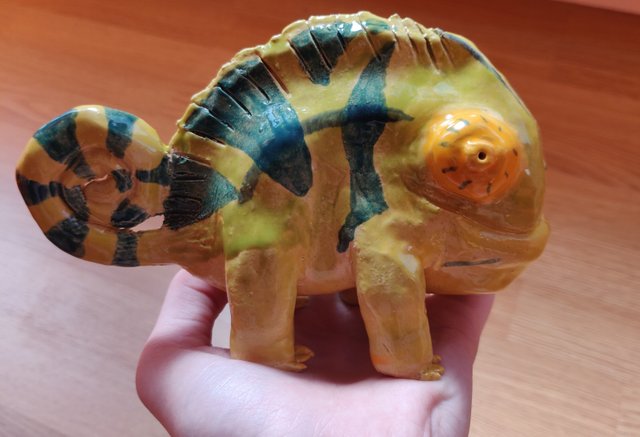 I'm immensely happy with the result and am now only looking for a name for him.
Looking forward to taking the little critter with me to Ireland!