Macarons - Testing Out Flavours.
My last macarons post I explored some of my early baking days decoration tests. Today I wanted to share some of my early baking days flavours tests I was exploring which were not your usual flavours.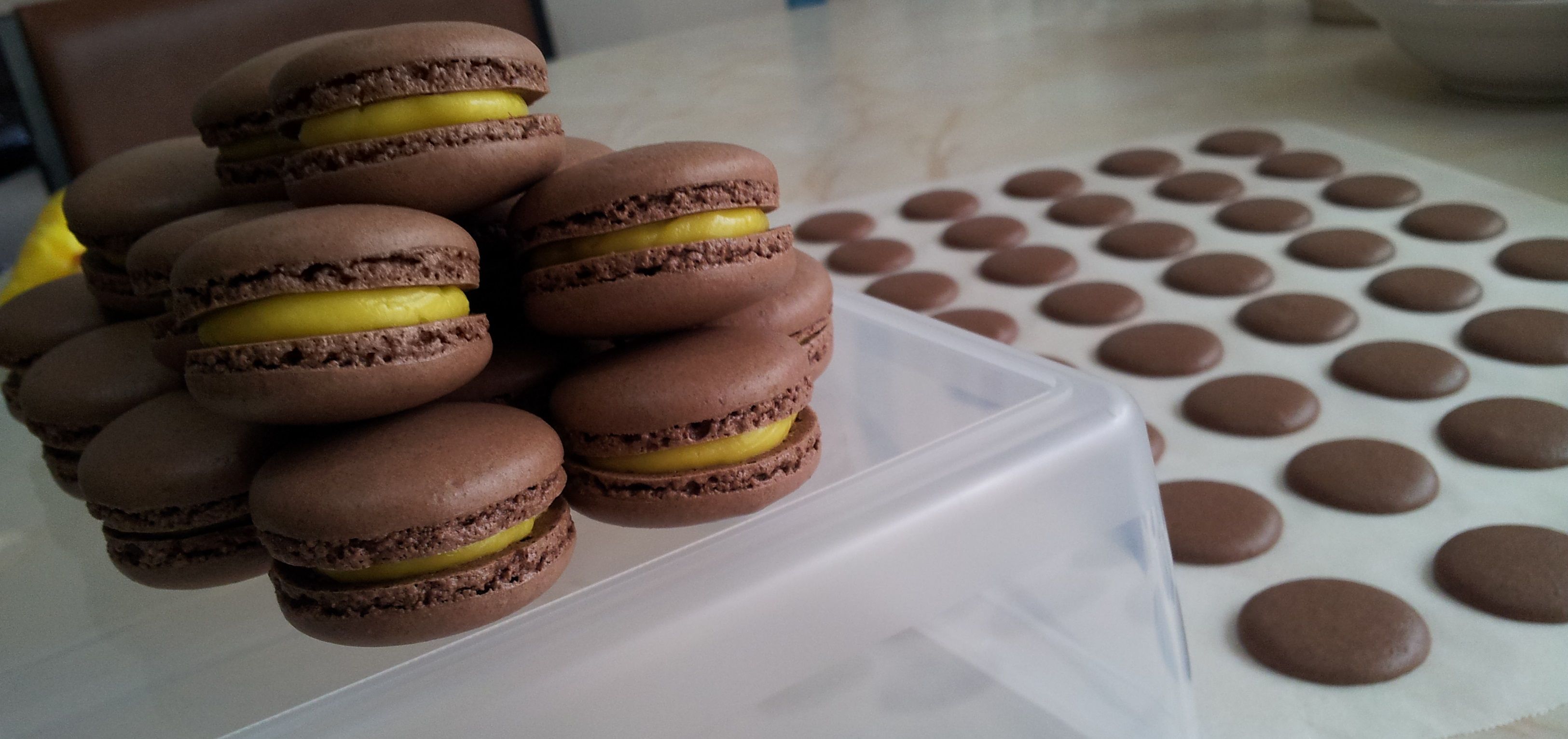 Here is an experiment on creating my own flavour. The flavour I was trying to create was the Cadbury chocolate snack bar/block. For those who know what I am talking about, I was trying to recreate the pineapple flavoured piece. The one where there is only one or two in a block and everyone fights for it.
Overall the creation was a hit at the time I made it. The filling was good but the shell was not afterwards. This was the first time I had tried to make chocolate shells by using substituting some coco powder for almond meal. But I needed to find the right ratio. The shell here ended up being very hard instead of soft the next day.
~~~~❄~~~~❄~~~~❄~~~~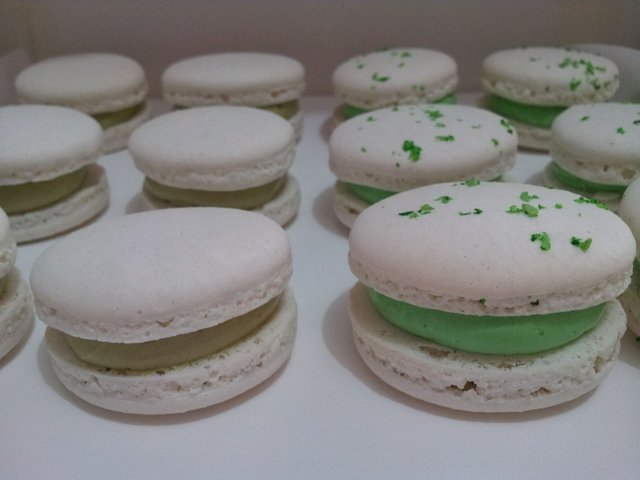 Here I wanted to show you the macaron on the right. It was actually really nice, though I had never really made it again because no one else had ordered it. Overall I had made it twice. Once to try out the flavour and second for a client who had tasted my first batch and liked it. I think other people were too afraid to try it out because it was not a common flavour you would find in store. It was coconut pandan flavoured macaron.
~~~~❄~~~~❄~~~~❄~~~~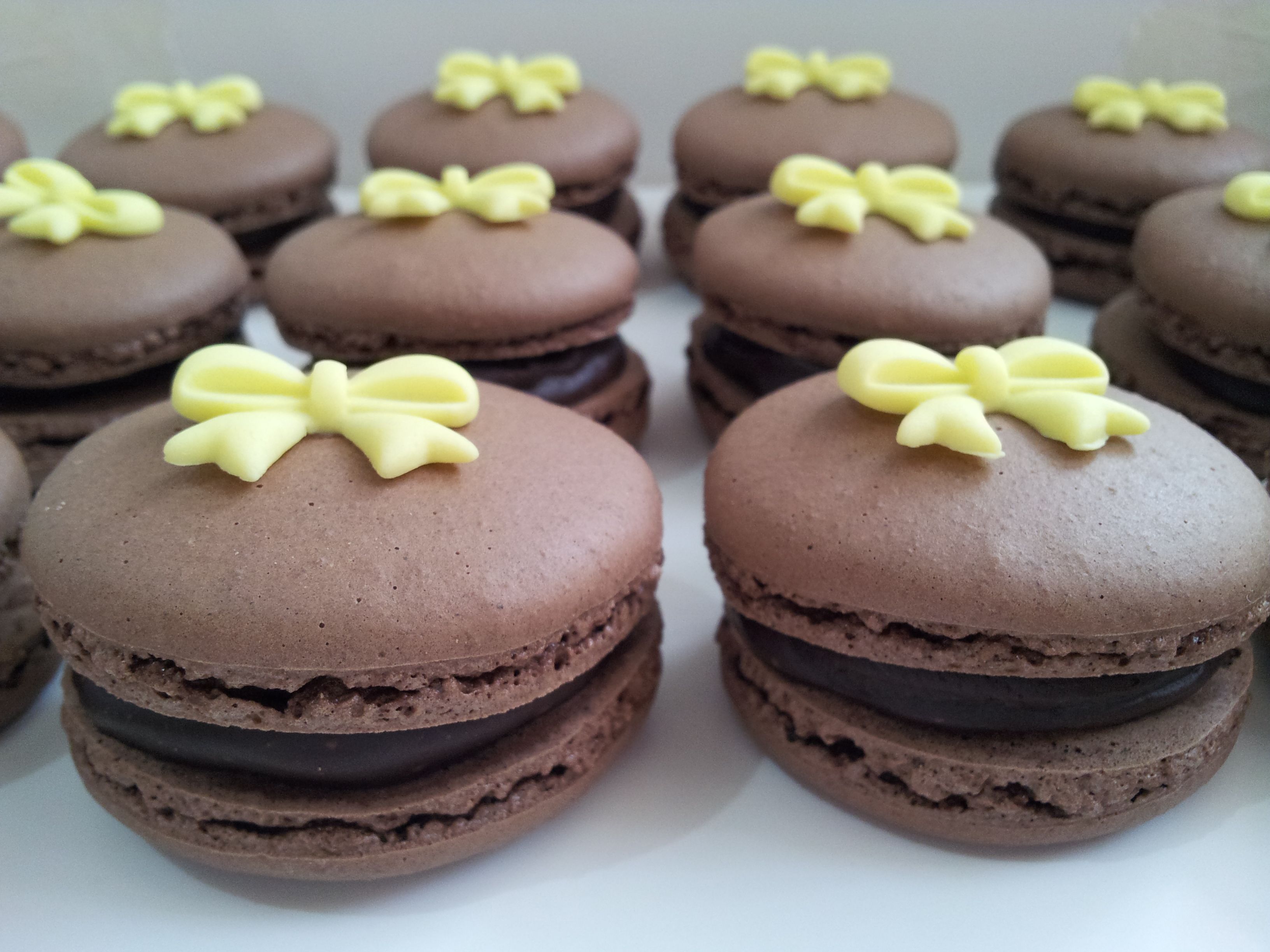 I did end up finding the right ratio and made the perfect chocolate shell. I never felt so proud of myself. Here is an order for chocolate macarons with chocolate filling. Originally the client only wanted chocolate macarons with no decoration. But I convinced her to let me put on a simple decoration on them because all my macarons come with them. It was my trademark and plus, simple decoration is free.
~~~~❄~~~~❄~~~~❄~~~~
After writing this post, 'IF' I ever do bake macarons again, I wouldn't mind making the coconut pandan and Cadbury pineapple flavoured macarons again. Though I am not sure if I remember or even written down the chocolate powder ration I used. Lol
~~~~❄~~~~❄~~~~❄~~~~
All images belong to @supersoju