Fall Decoration.
One of the best decorations in my neighborhood .
The service flag along with the beautiful flower! The service flag indicates the family has two active members in the service. Thank you for their services.
Source
The Service Flag is an official banner authorized by the Department of Defense for display by families who have members serving in the Armed Forces during any period of war or hostilities the United States may be engaged in for the duration of such hostilities.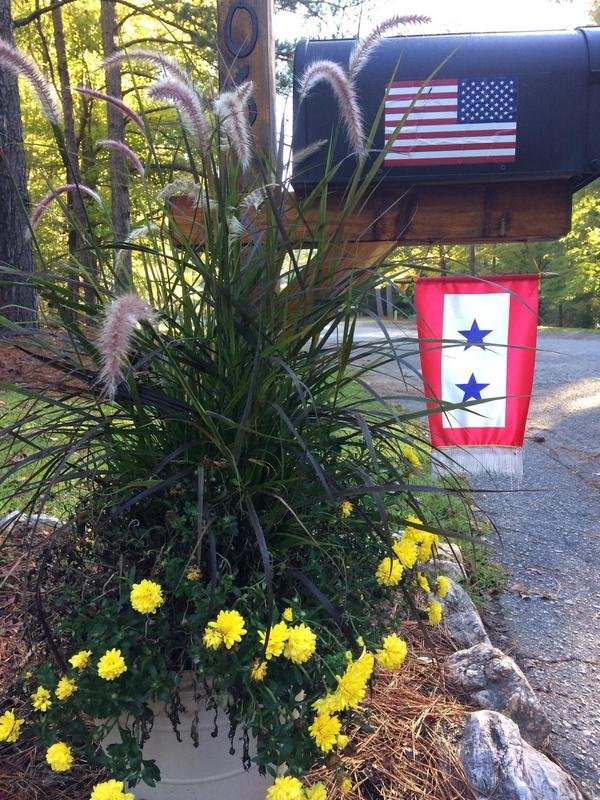 Happy Fall, everyone!