Beautiful girl : A portrait drawing with a charcoal pencil.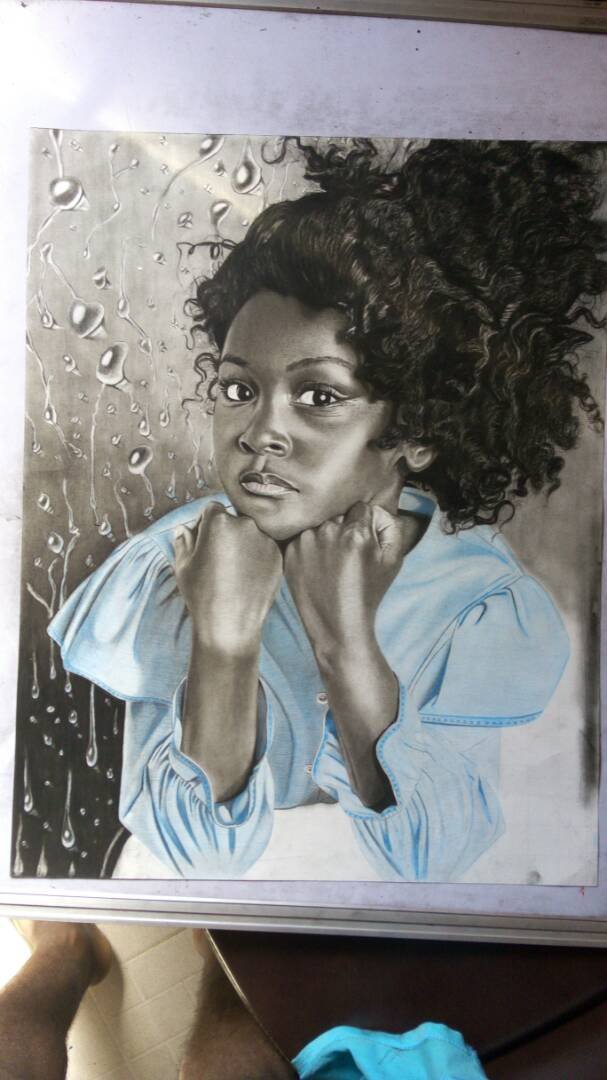 This is a portrait work done by my brother, I decided to put it up here to support him in his work.
He really do have some problems getting most of this pencils, so he only get few of them in our country. The ones he gets he really manages them. He goes as far as getting them from abroad, these things are really expensive. With all this things available work would really be easier.
Here are the pictures of the work in progress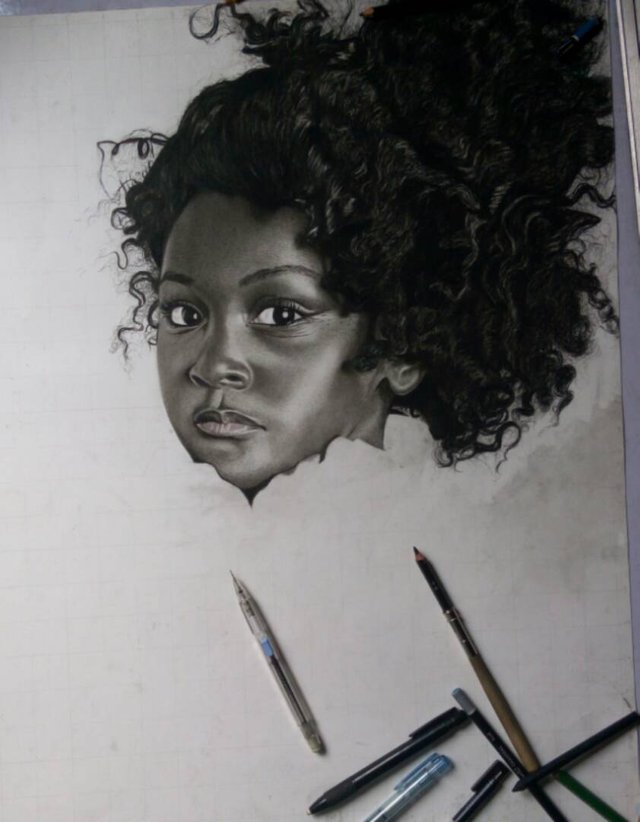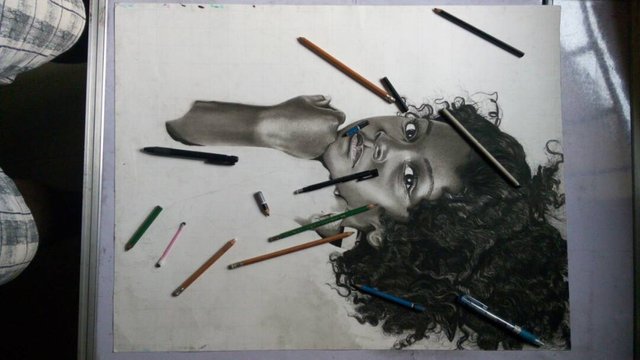 Original picture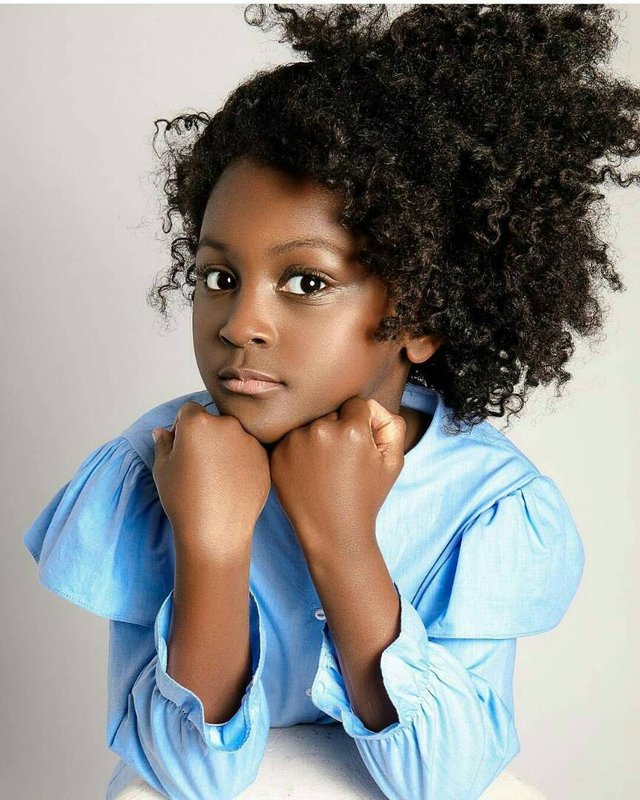 Before and after work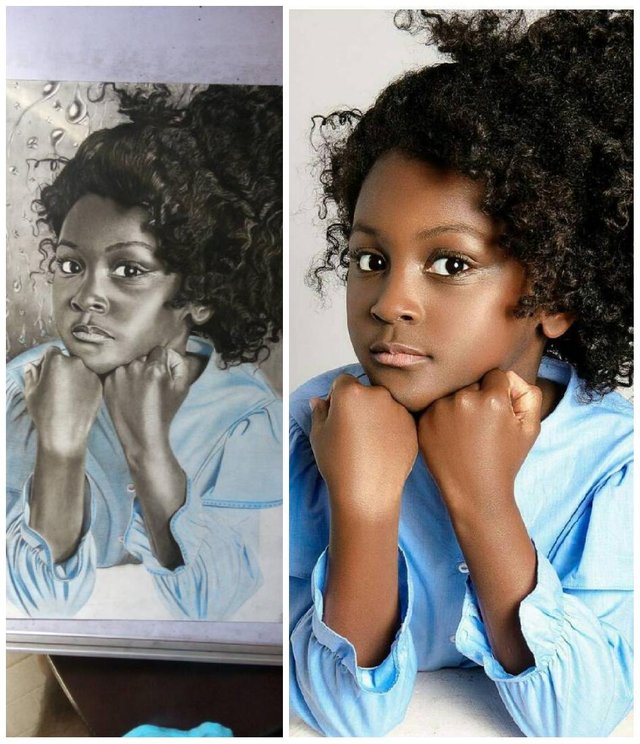 He decided to add water droplets on the picture to make it unique. I'm really in love with this particular portrait he did.
For more from macdon's work you could reach out to him on this mobile number
+2348034113994 and get yours done too, your location isn't a problem cause it could be sent to you anywhere in the world. Our location is Nigeria.
You could support his work with your upvotes , resteems and your comment would be appreciated too. Thanks for visiting my blog, I still remain my humble self @tobex.