OUT OF THE BLUE (Original Art)
Hello to all!
It as been a wile since my last post , live is something extraordinary; there are so many subjects deserving attention and time as you may know seams to pass faster wen you want it to go slower.
---
---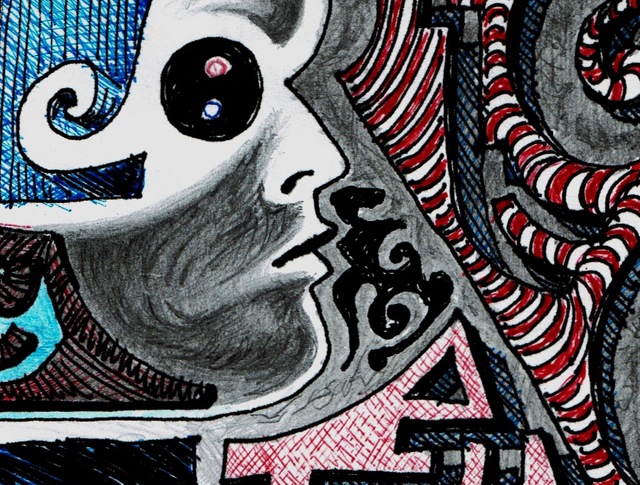 detail
---
So as you may have guest, i bring a new creation, done recently, it is a product of my mind, done in this strange and sometimes intriguing way, this one involves random occurrences, that can if addressed produce something like this piece that i call :
---
---
OUT OF THE BLUE
---
---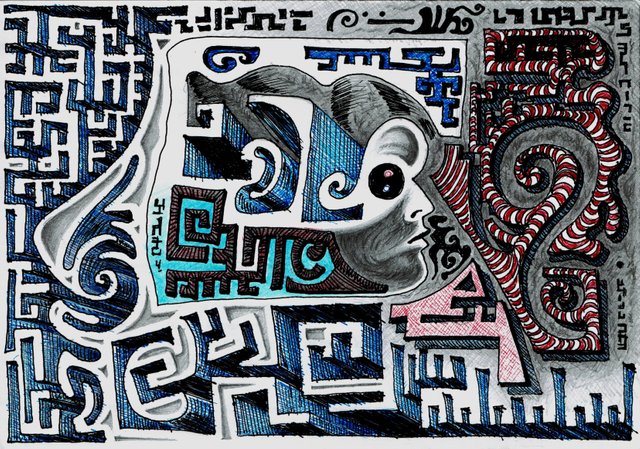 ---
Hand drawing (21x14,8), Black , Blue And Red Pen, HB pencil and Blue color pencil over sketch paper
---
---
This piece title originally was to be something like, "out of the blue comes red with questions, demanding answers...to be found in the mind".
As you can see it was a bit to long but is stated here in order to clarify the origin of the work.
Hope this hasn't been too confuse!
See you all Next Time.
---
---
"The intention of this art piece as all the others i present here is to make the observer think, imagine, question!
The title off the work and the small introduction is a sort off guide line that represents some sense to the author , it doesn't fully describes the work as it's interpretation is free and personal.
If you find some interest on it, or not and are willing to give feedback, you are free to comment!
To help support my work you can obtain some unique digital creations done by tracer.paulo following this LINK
Tank you! for your visit, support and appreciation ..."