A reflection of memories-Pencil Drawing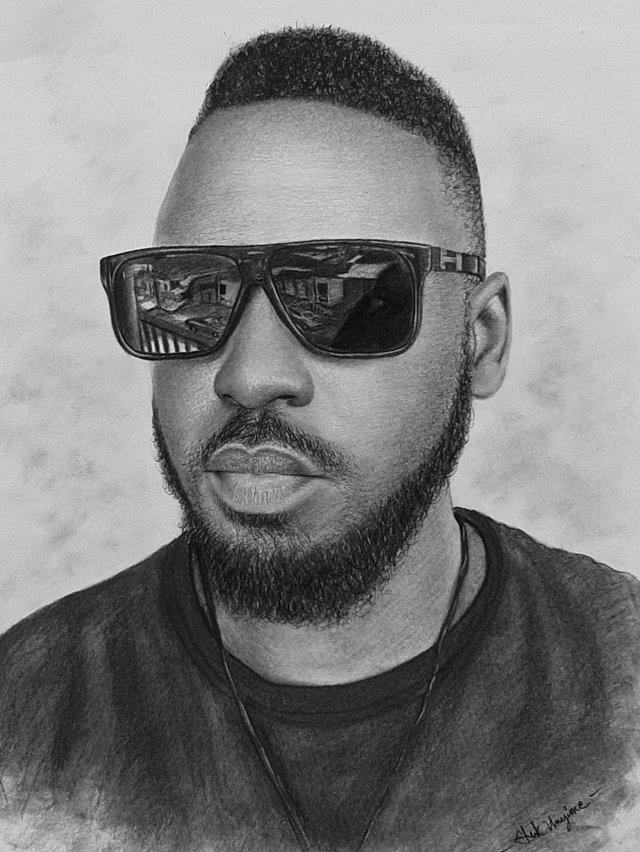 Around November 2016, I travelled to Plateau state to serve my country.
In Nigeria, when you graduate from college, you will serve your country for a year. During your service year, depending on your course of study, you may be a teacher, office assistant, secretary, engineer, doctor, pharmacist etc.
But because of my talent, I was posted to an art gallery which had an academy in jos, the capital city of Plateau state. My duty at the gallery was to help train people on how to make good pencil drawing
I really enjoyed my service year because I got to learn new things and meet new friends. One of the good friends I met during my service year was Dave, The muse in this particular art piece.
He was my neighbour at Niger Avenue in the city of jos. We had a lot to do together but after my service year, I traveled back to my state and he stayed back in Jos to search for greener pastures and some months ago, I visited Jos again to see him.
He was so pleased and at the same time shocked to see me because he never expected me to travel that far to see him.
I really enjoyed my visit to Dave because there was so much fun to catch. I literally did all I couldn't do during my service year like clubbing, partying, gaming, swimming etc. It was fun fun fun!
Well the interesting part is, there was this shop opposite the house we lived where we used to go and eat. The woman who owned the shop was very kind to us. She became a mother to us. She was actually everything we could ask for in a mom. so during the course of this visit, I spent some quality time wtih her and her children but I wasn't satisfied at all. I had to do something that Will keep a memory forever.
The shop you see in Dave's spectacle is her shop. If they were just pictures, maybe I would have lost them. That's why I had to put it into drawing. Each time I see this art piece, I get reminded that Love is the greatest.
Live to love!!!!
Here are the progress shots of this piece. I hope you love it.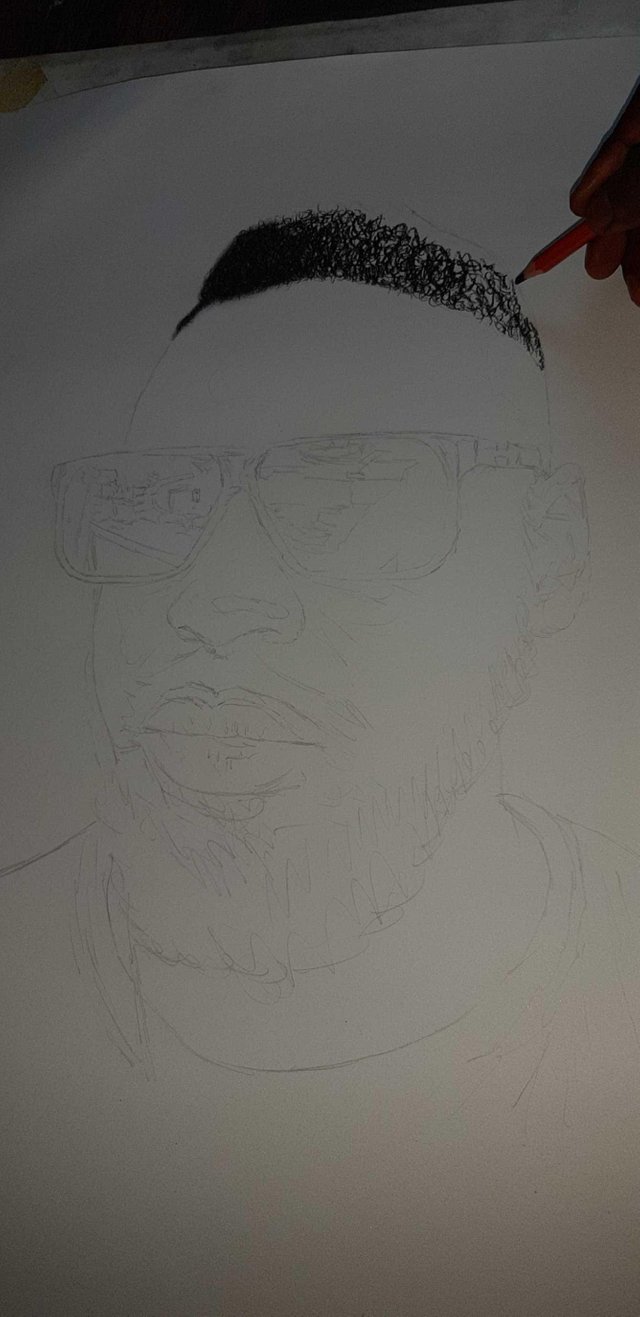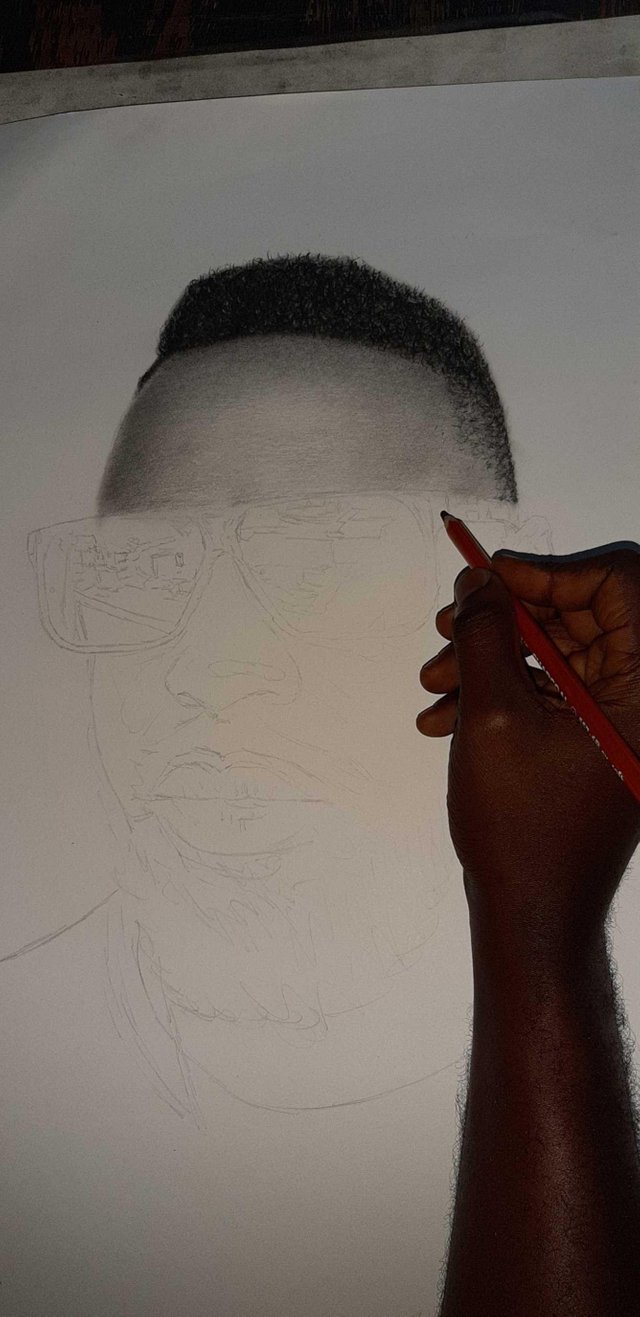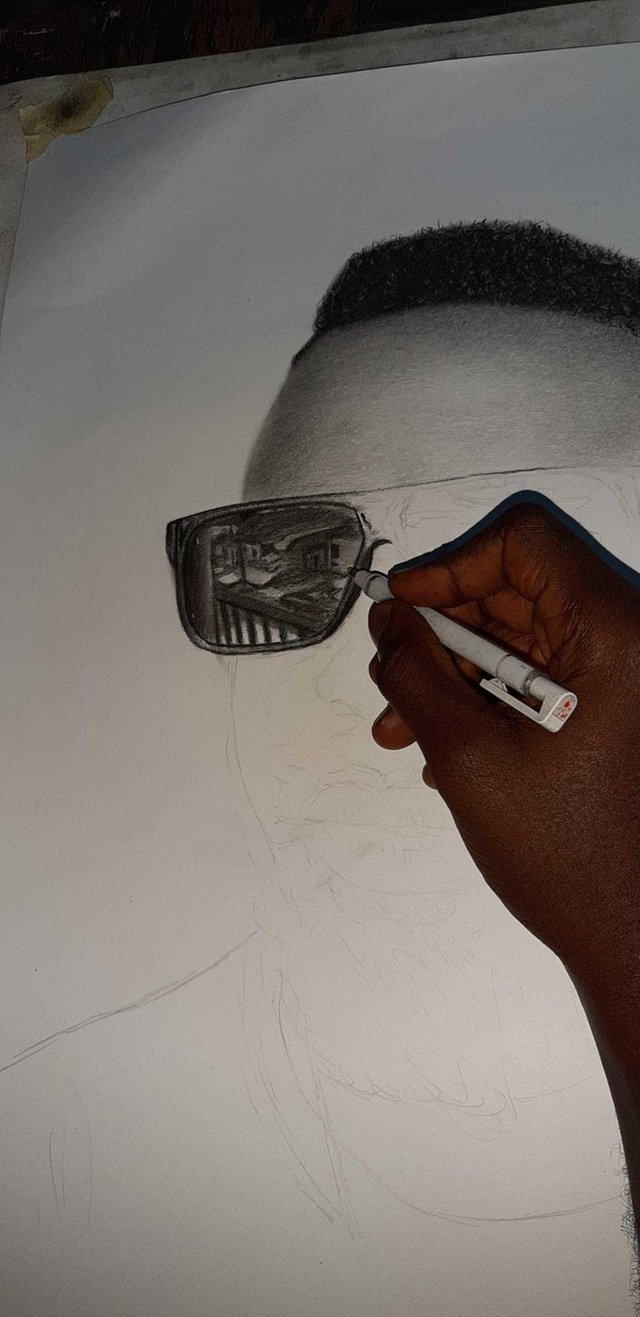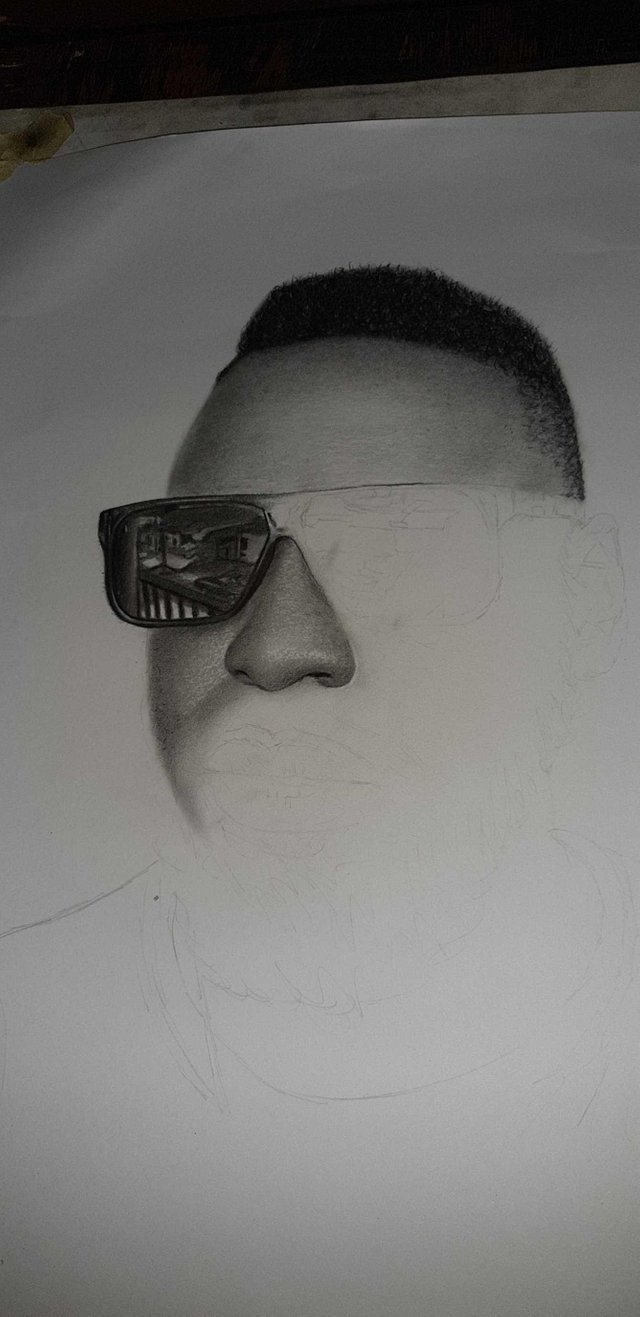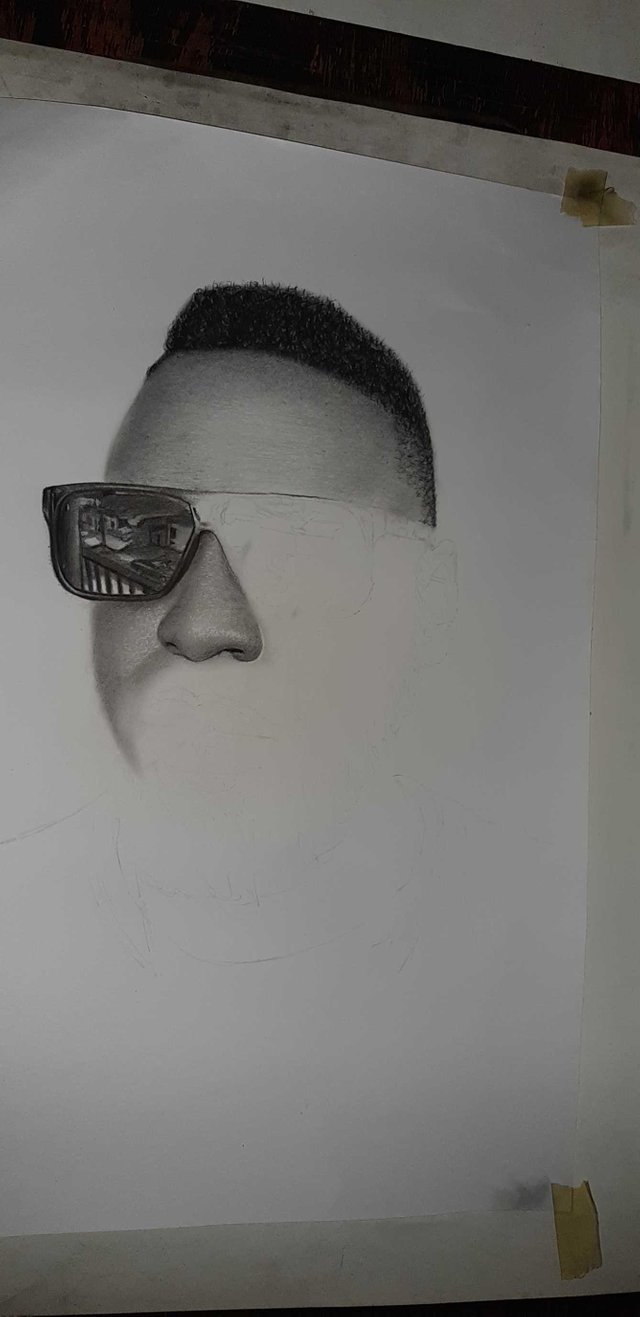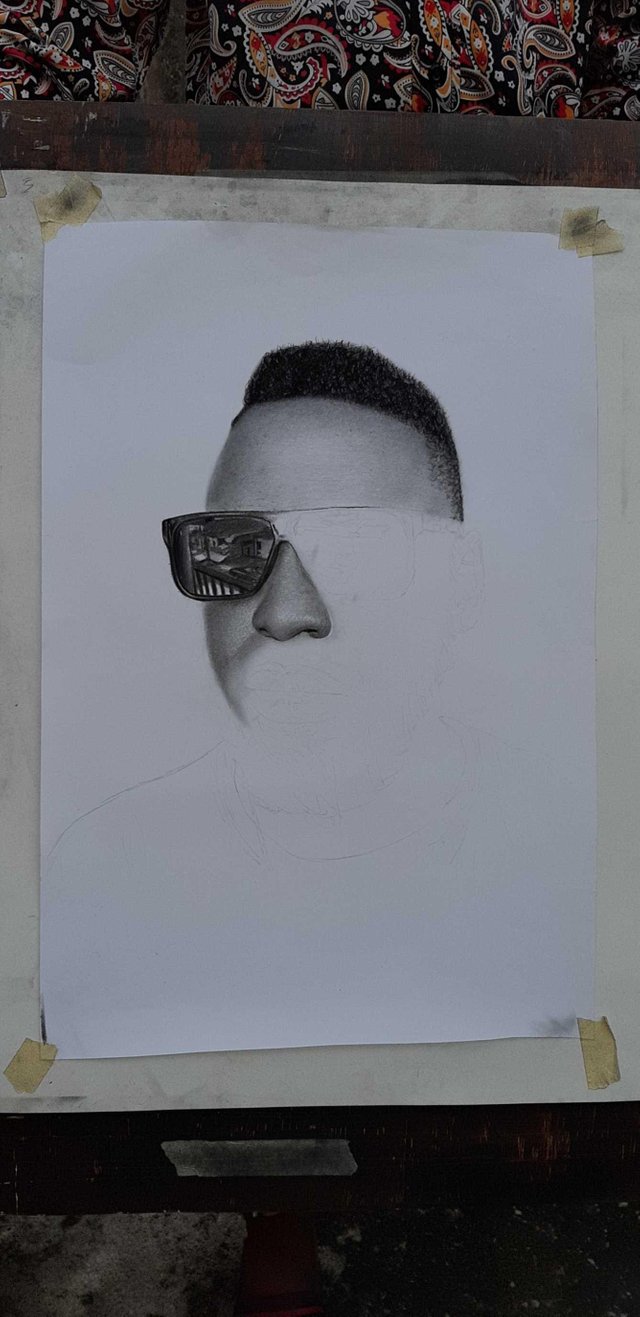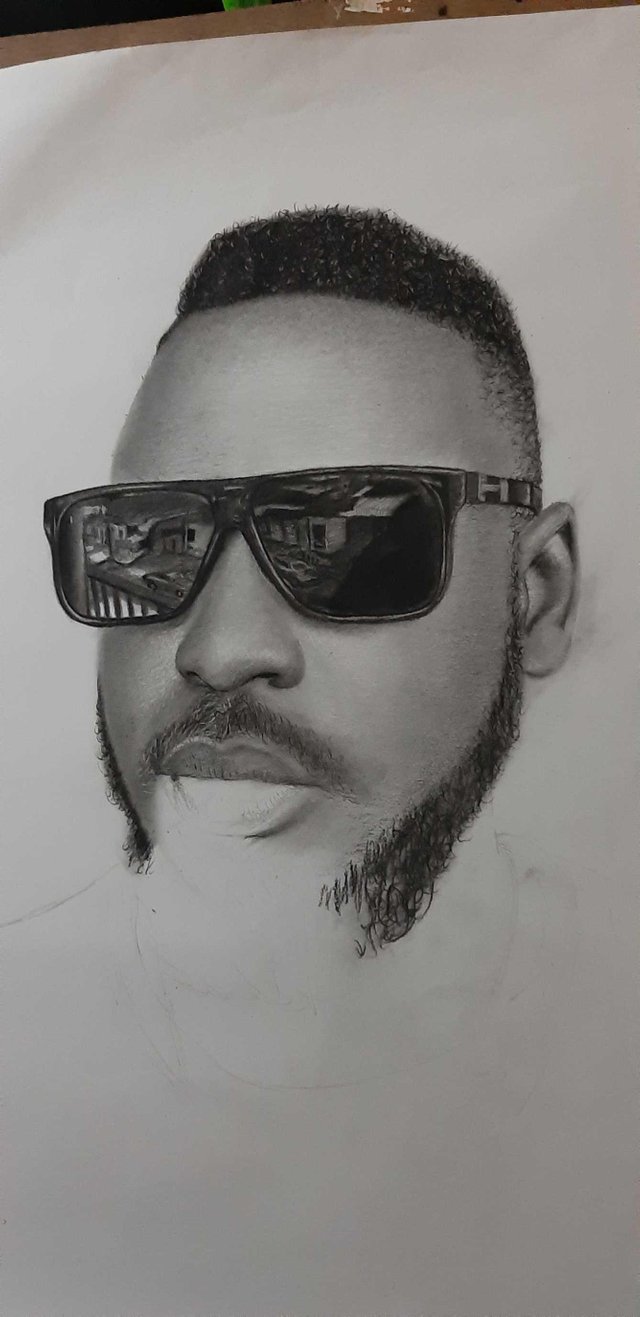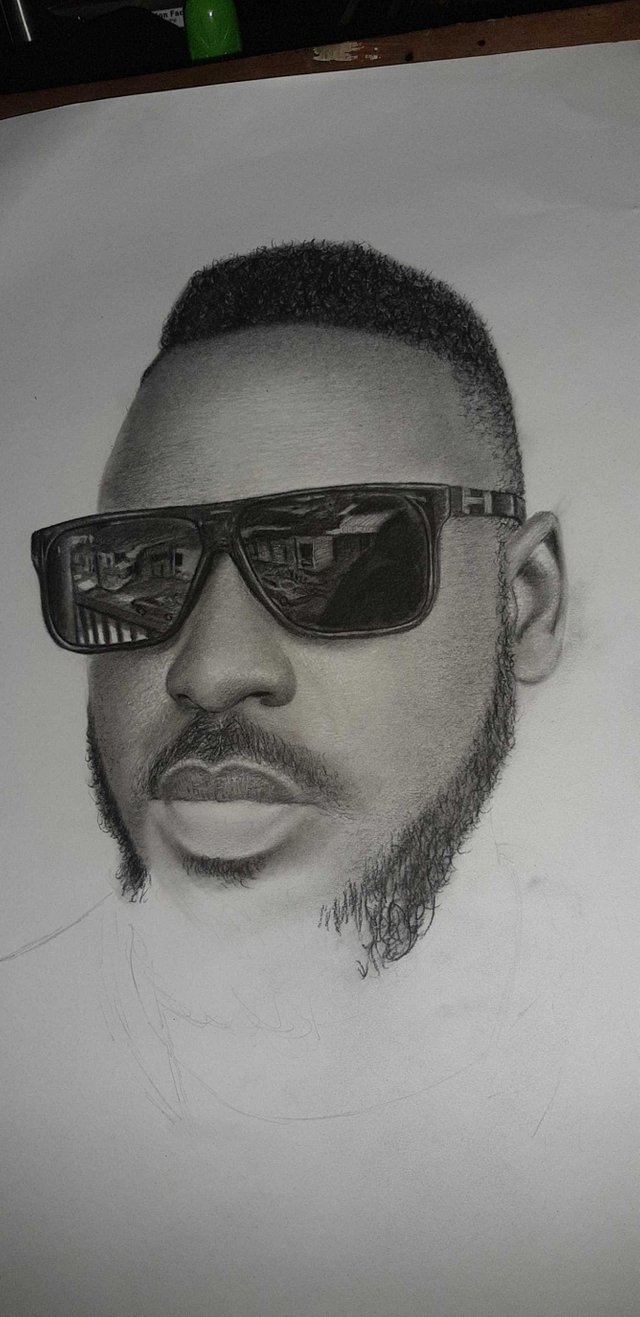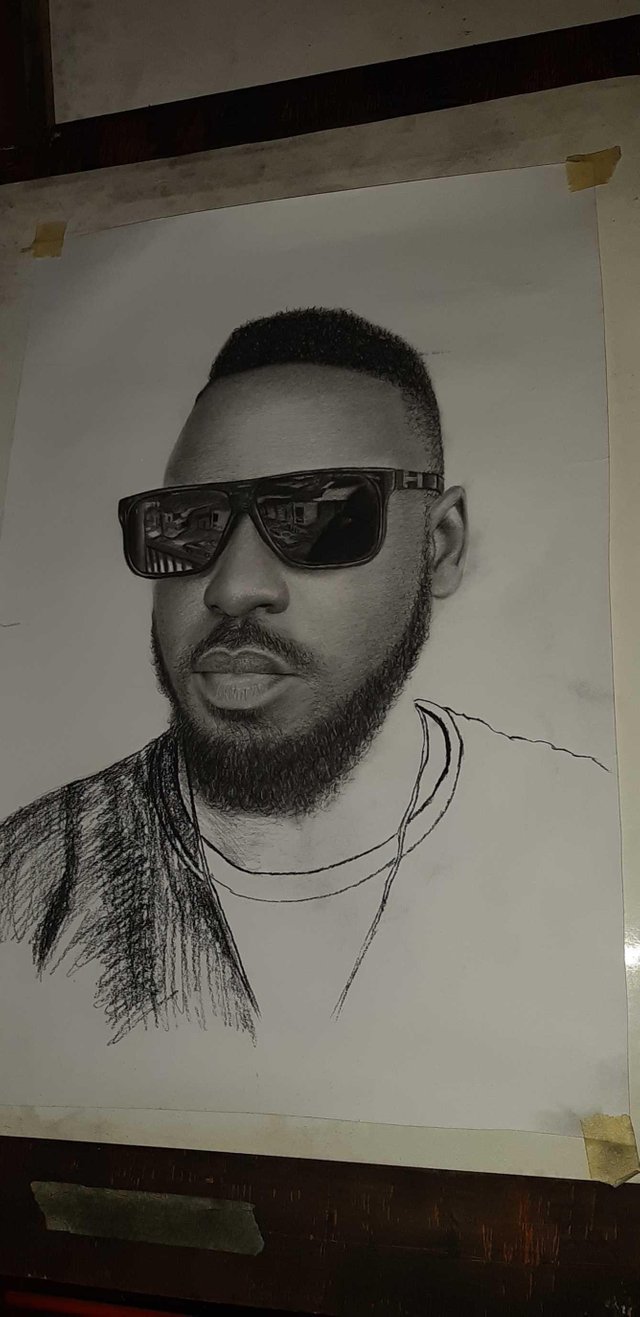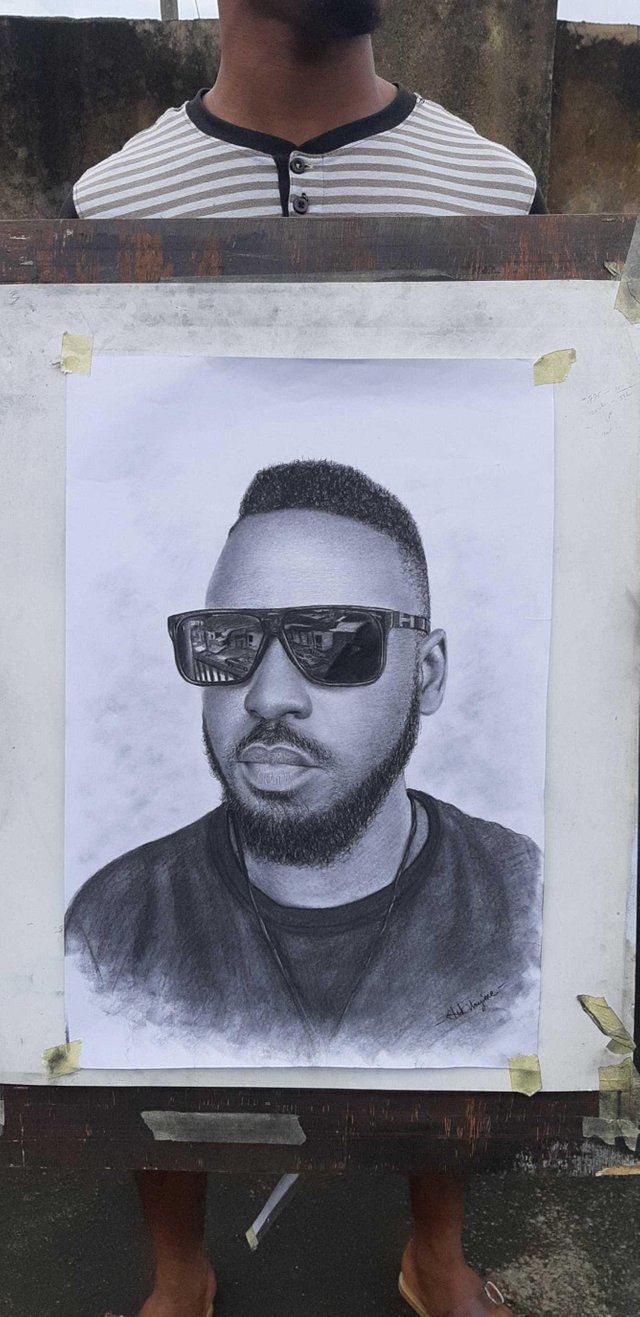 Noticed an error on the left side of his hair so I had to fill it up and Boom drawing is done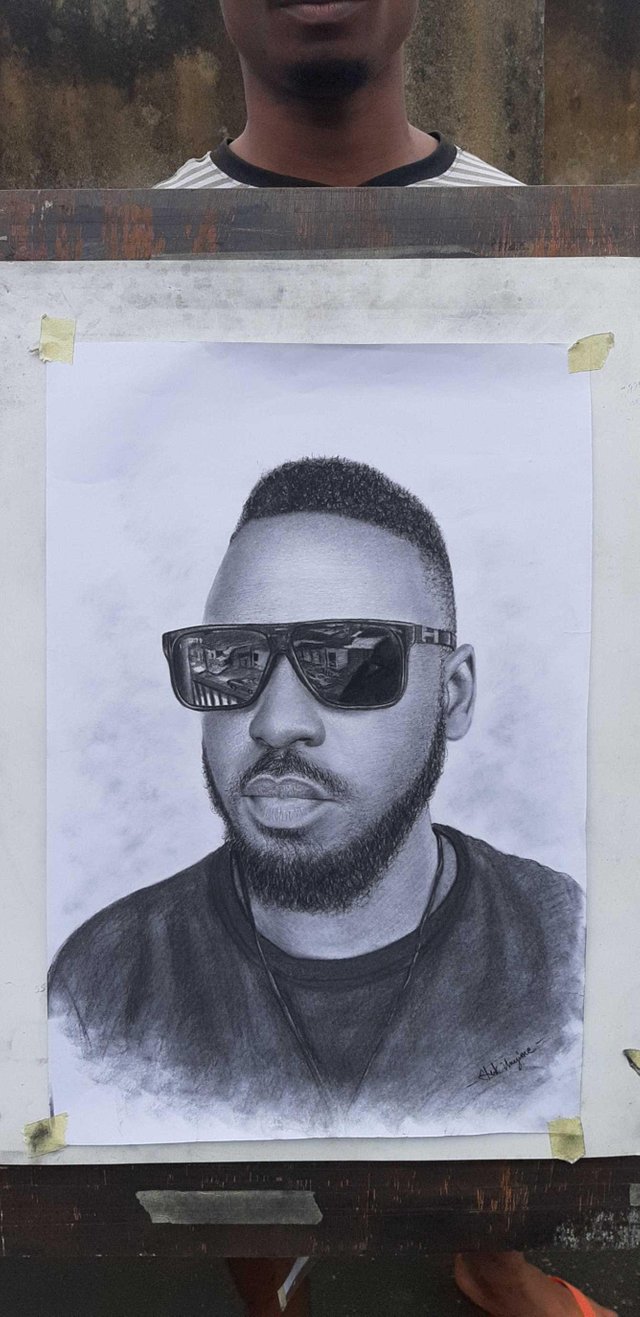 The cropped piece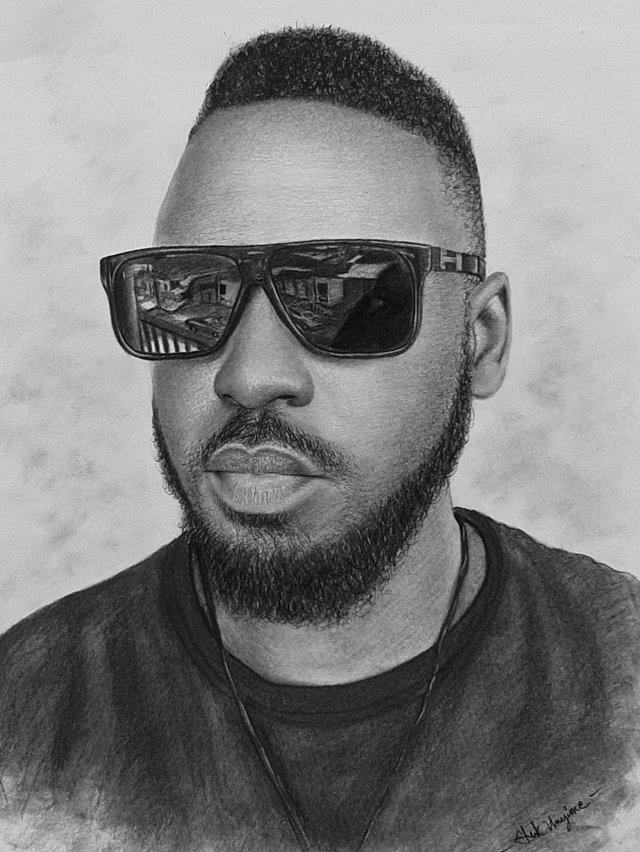 The reference Image!