Birthday surprise for Amanda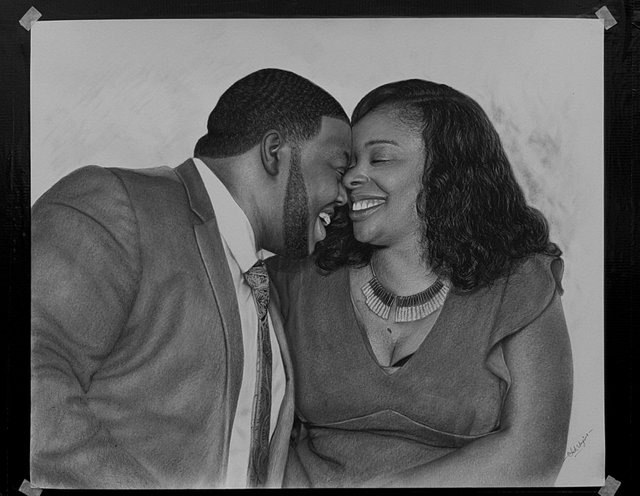 This lovely man here is Christopher Lowe and the lovely lady is his fiancée.
Mr. Christopher contacted me on Instagram to make an artwork for him to gift to his fiancée on her birthday. we reached an agreement and I started the work.
I had joy making this art piece because the picture has so much joy in it. The emotion passing a message, The simplicity and chemistry in the picture. mehn! It was really an interesting experience.
This piece took some days to be completed. Let's say I was a bit busy with other things. Ofcourse I was. Made cards, had some prints done, went farming, taught in school, It was really a busy week for me but Despite that, I still got the job done. Please tell me that I am amazing. Well let me be the first to tell myself that. "Unyime you are aamazing" hahaha Unyime That's not the right spelling. It is AMAZING. Take correction bro I know you are excited. hahaha Offcourse I am. Who wouldn't be.
It is always relieving to get positive and encouraging feedbacks from clients and Mr. Chris did not just give a positive feedback, he helped to promote my work on all his social media platforms. This was real love shown to me by Mr. Lowe.
Since I stay in Nigeria and Mr. Chris stays in the US, I had to ship the artpiece without frame to avoid damage and I am glad it got to him on time.
He made a video to surprise his fiancée and I was referenced in the video. Click here to watch the video.
Here are the progress shots I took while making this love piece.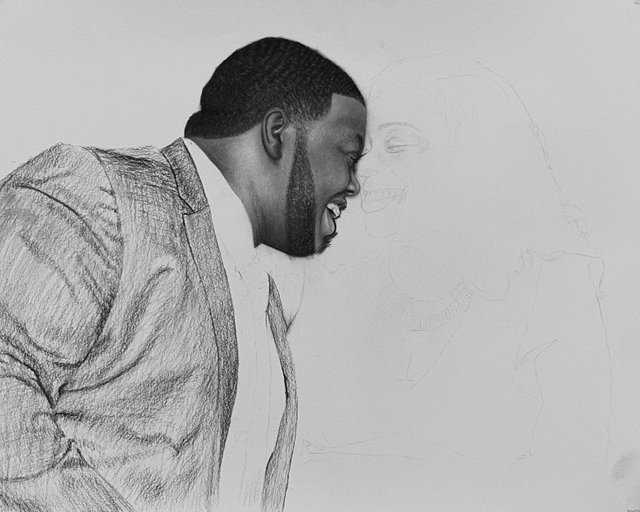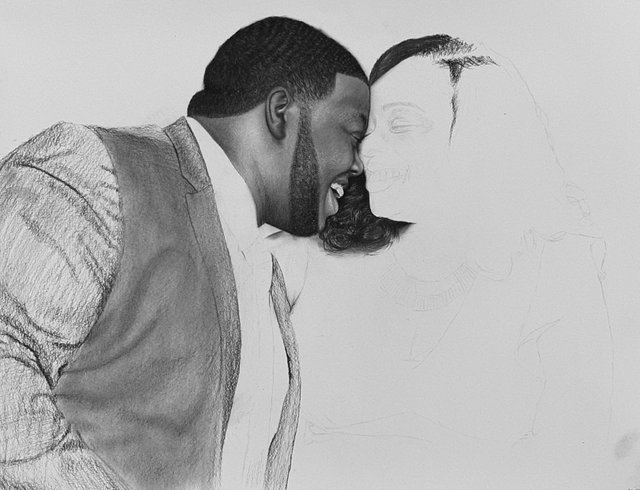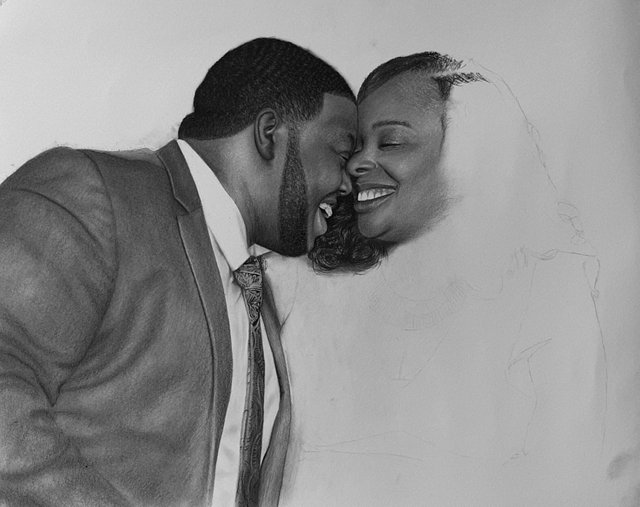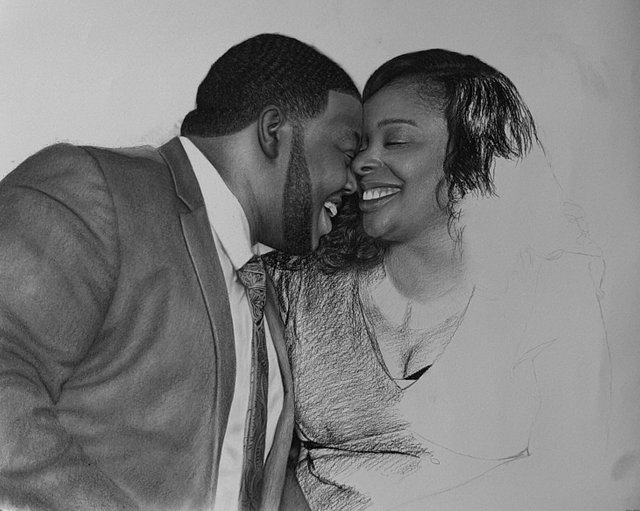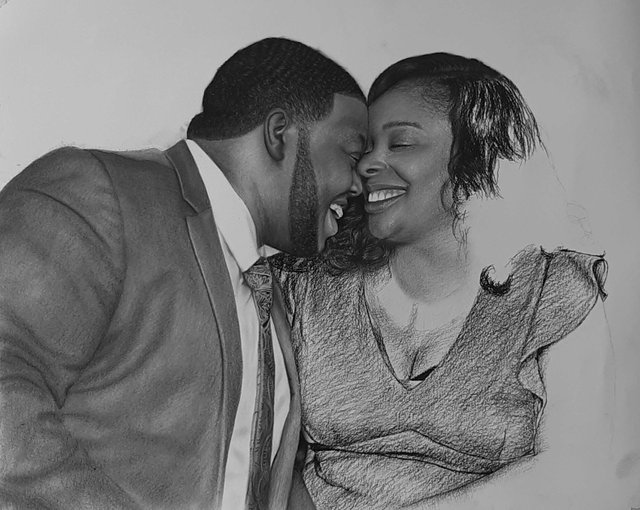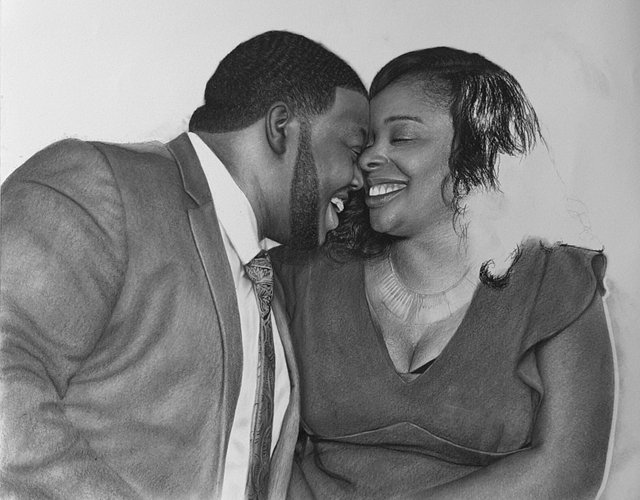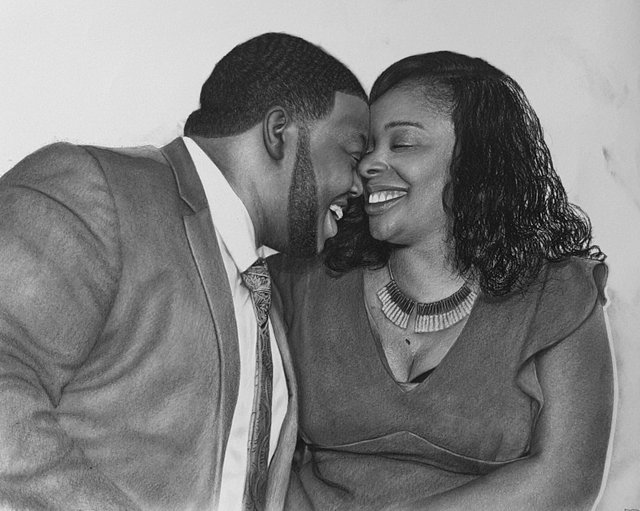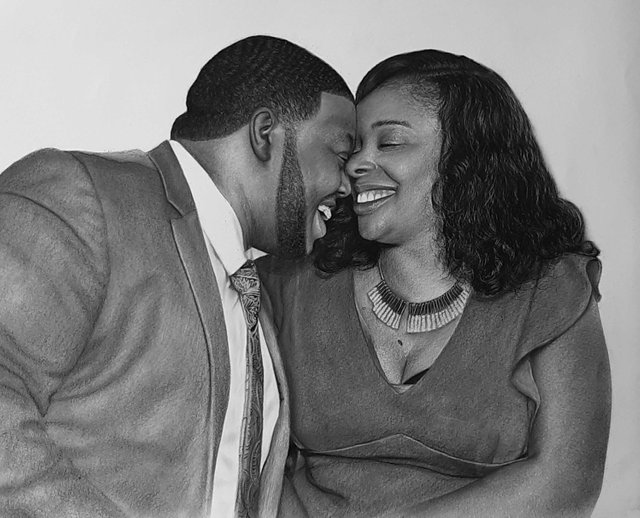 The finshed piece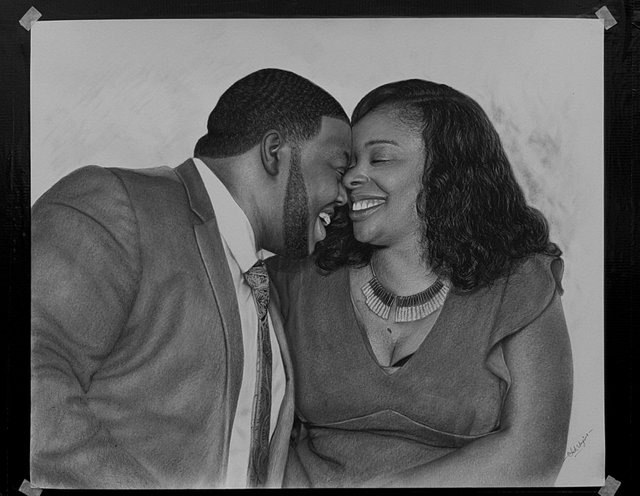 The Reference