Pencil Drawing of Mr. Akpabio
Around 9:31pm, 13th of may, 2019 I received a call from one of my lovely clients. The call went thus:
Client: Hello mr Etuk
Me: Hello Goodevening. Good to hear from you.
Client: yea! it's been a while. How have you been.
Me: Great! Thanks.
Client: Can you deliver a job by 9 am tomorrow?
Me: sure I can. Indulge me please
Client: Okay perfect. I will send a picture to your WhatsApp
Me: ok perfect. Thank you.
Picture sent to my whatsapp and the discussion continues;
Client: that's the picture right there. Hope you can work with that.
me: yea sure piece of cake.
Client: I trust you on this. I crave to see the fisnished work. But I have fears about his grey beards. Can you pull that off?
Me: Not to worry, I got this.
Client: yessss!!!
We then discussed the price and I got credited around 11pm
Started work around 12 am, Burned the whole night and here is the result. Tada!!!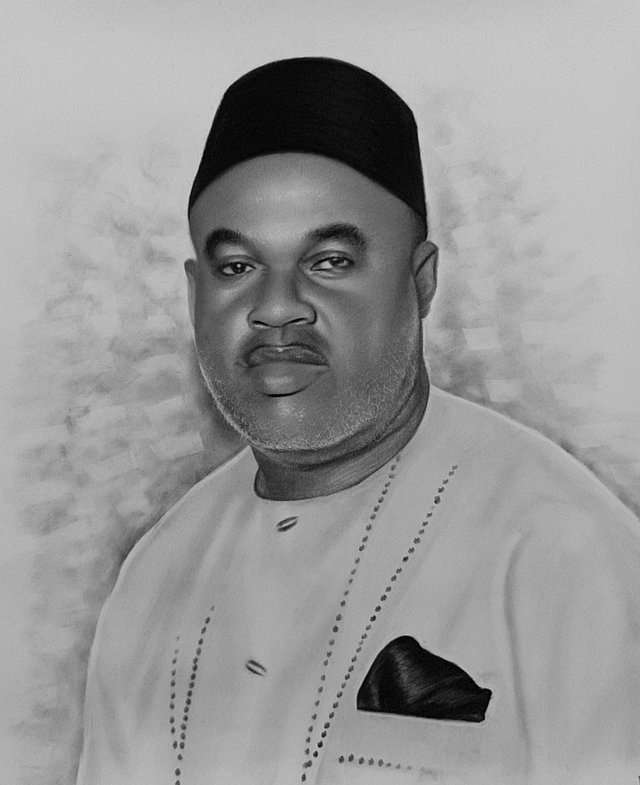 Sent the finished work to my clients whatsapp and The accolades I received was too much that it built up my ego😁.
I learnt from my client that my gift is a seed that have grown into bearing fruits. I was flabbergasted(Not sure how that is pronounced🤣)
Now that my client has delivered the Job to it's rightful owner, It's save to Blog about it.
Here is the finished piece(Uncropped)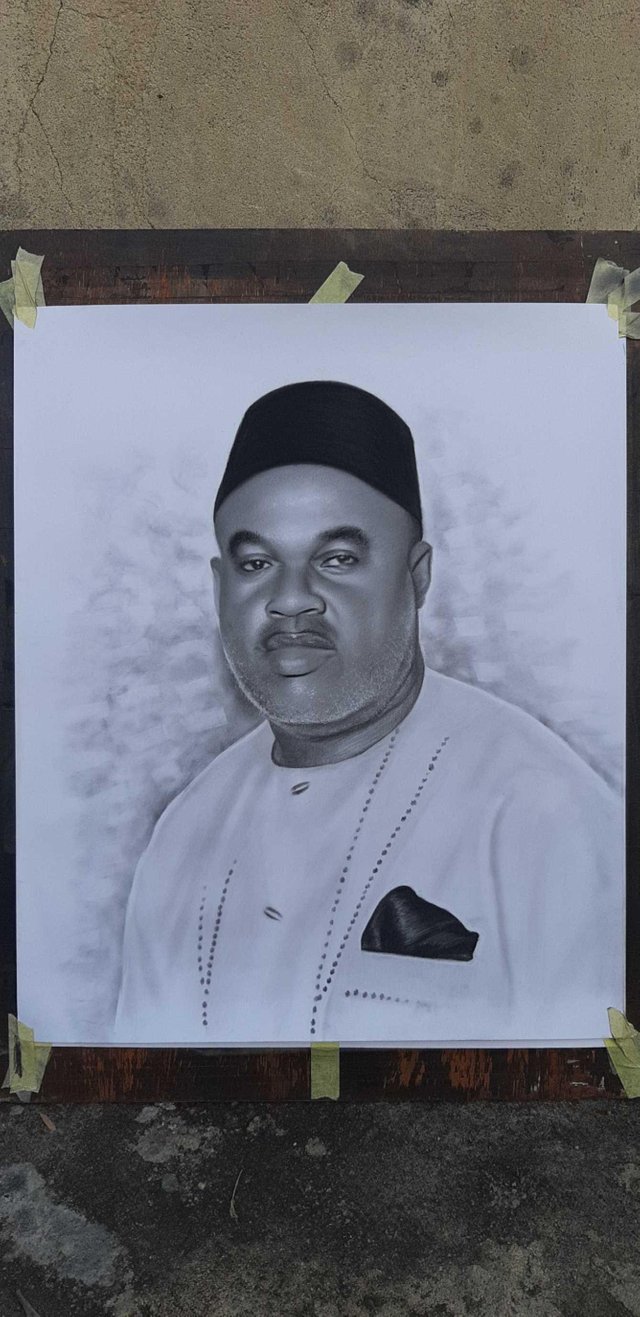 The cropped piece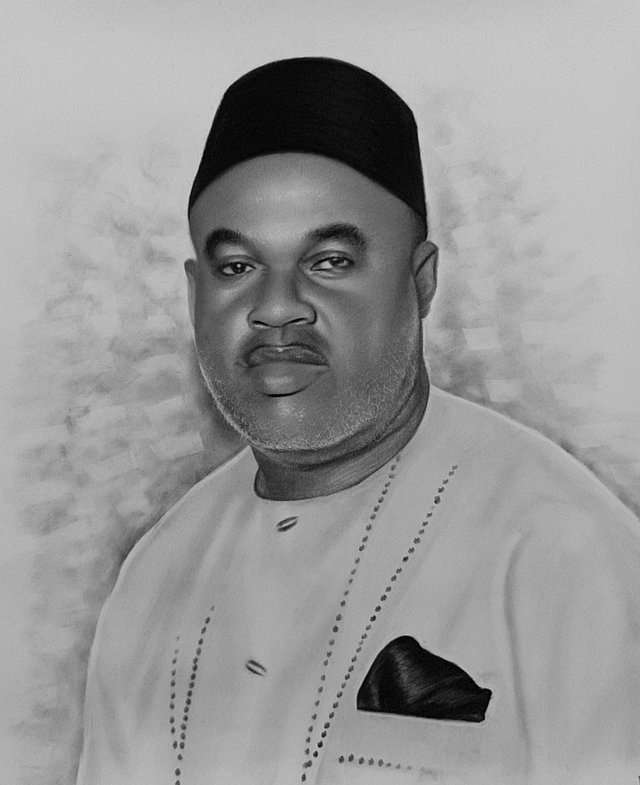 The reference photo