Pencil drawing workshop- Day 3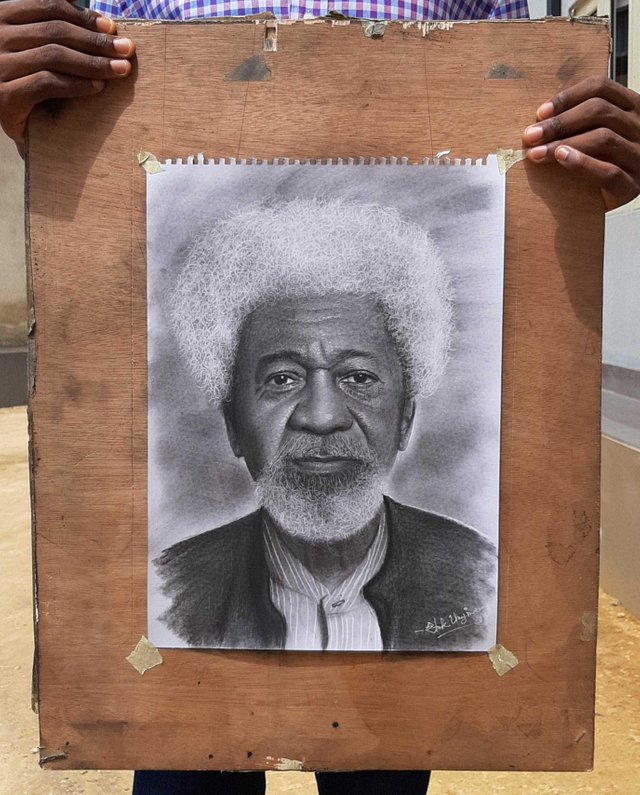 It was indeed an amazing day as I took my participants through the journey of drawing a full portrait.
We used Prof. Wole Soyinka as our reference because they really wanted to know how a grey hair is being drawn.
This portrait took about 4 hours to finish and you know watching someone draw is tiring.
They were all saturated and some slept off while I was on it lol.
The whole beauty is that they learnt a lot and they confessed it.
I am really Happy for the turnout of the class. It has been an eye opener for me. I really Thank God for making it a success. I never thought I could teach this well. I feel Awesome.
Here are other pictures from the workshop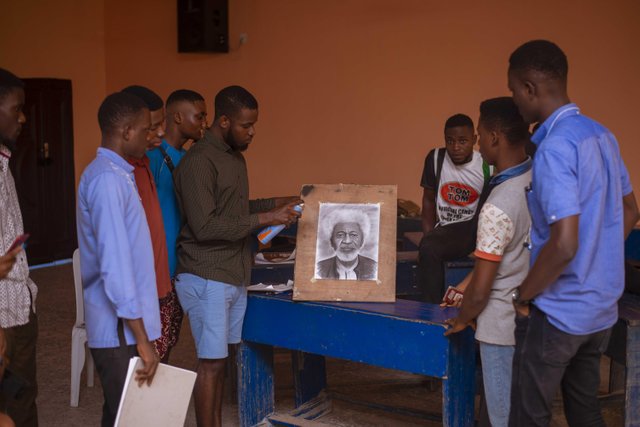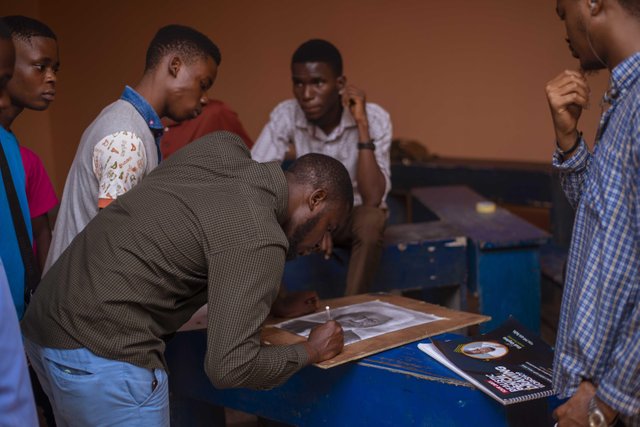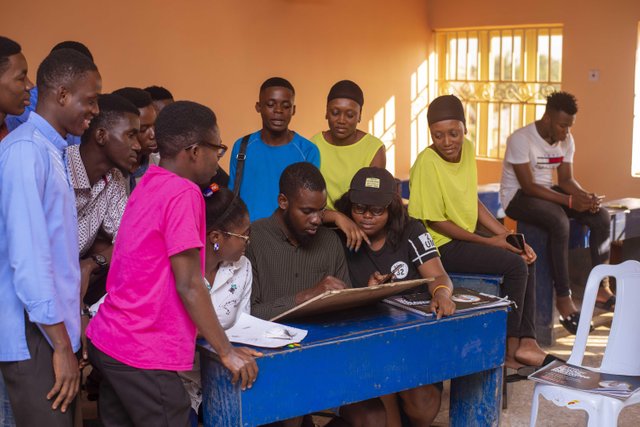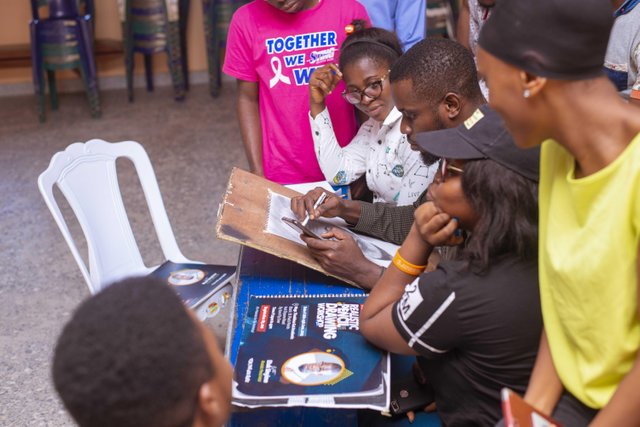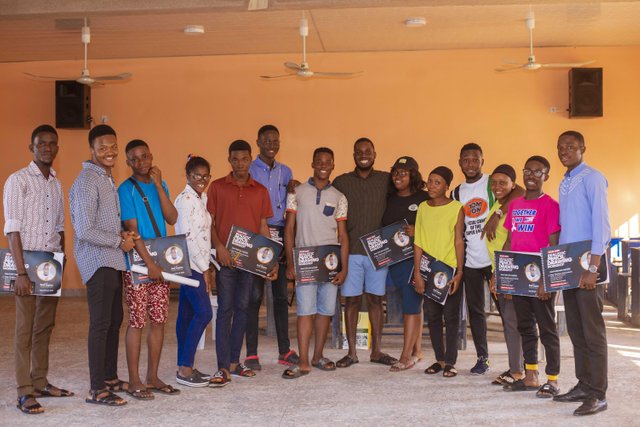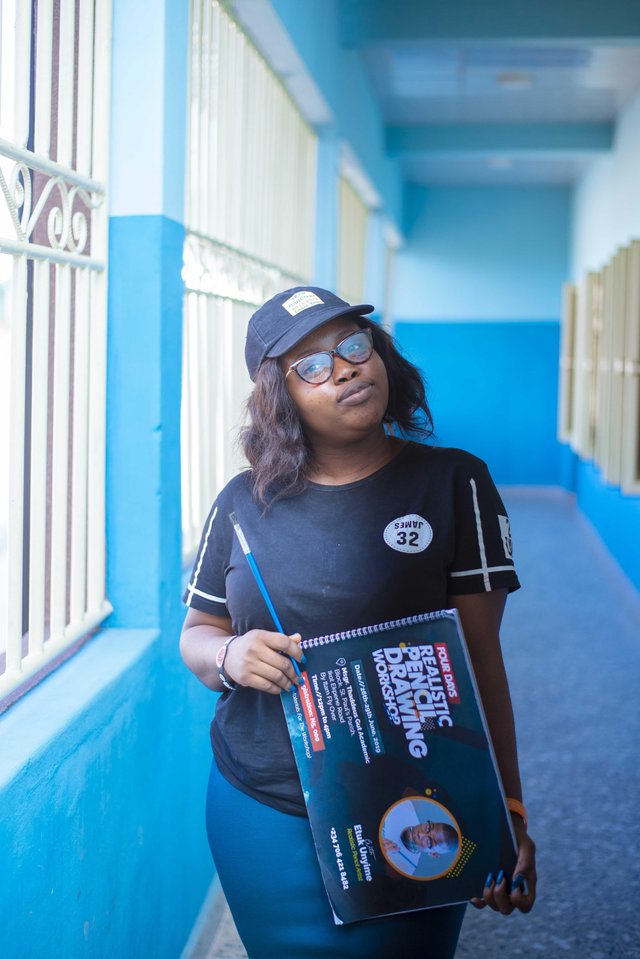 Participants posing with their customized sketch pad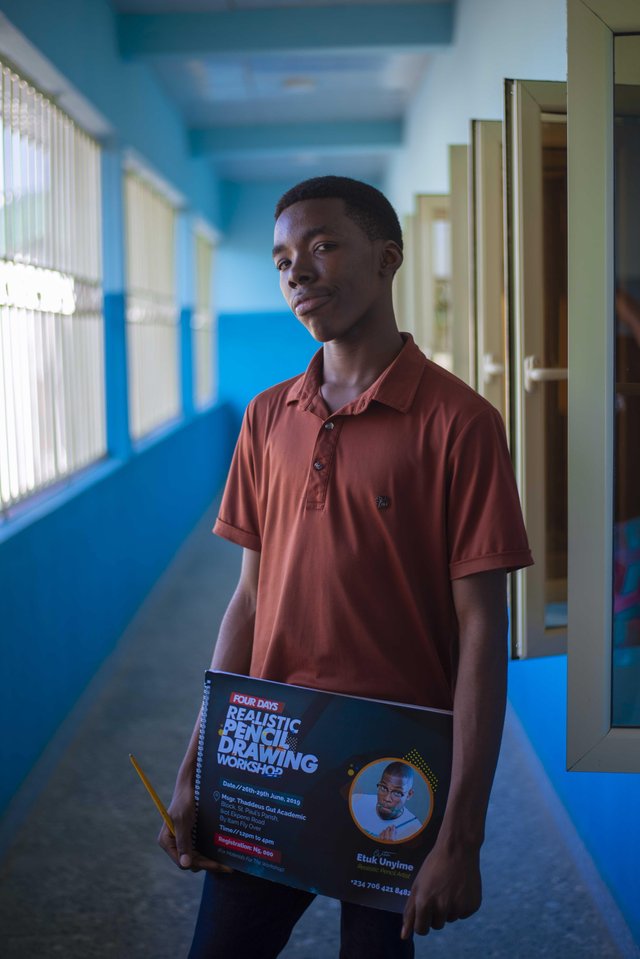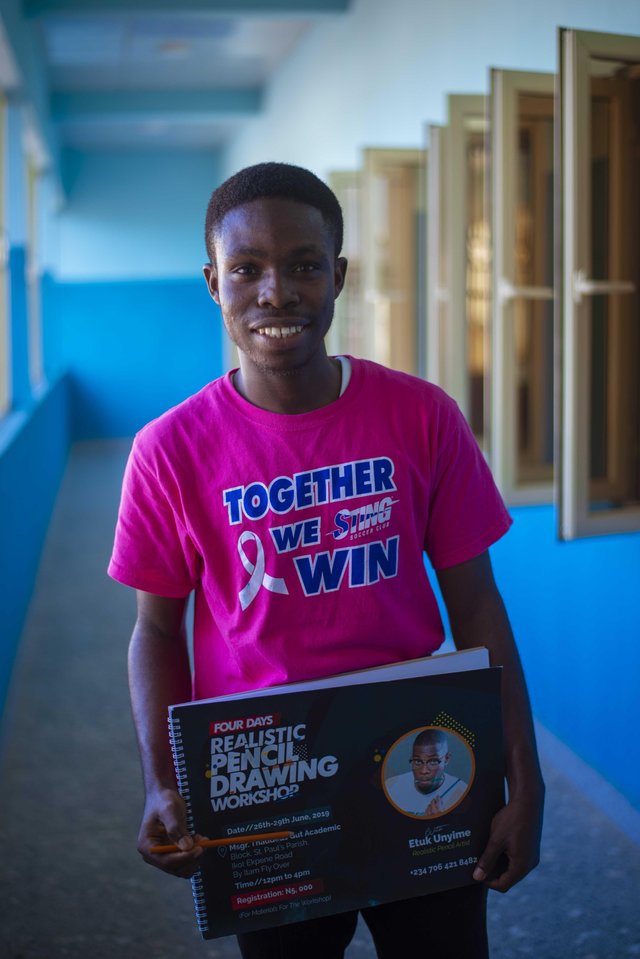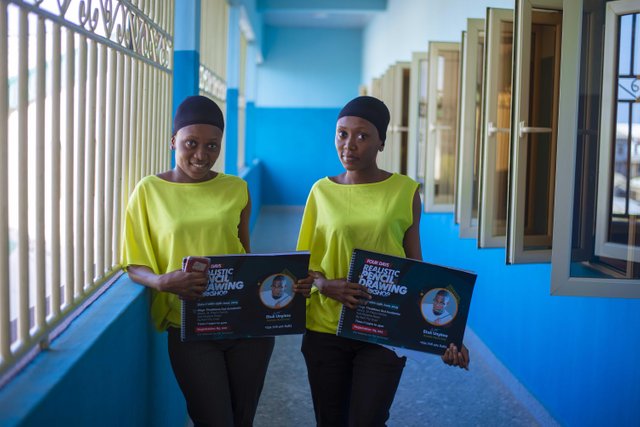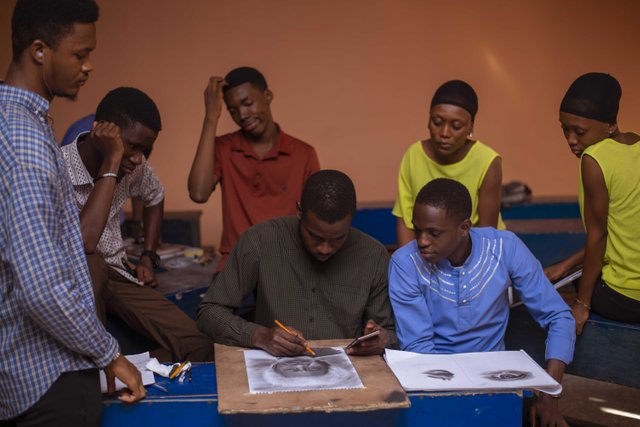 Drawing of one of the participants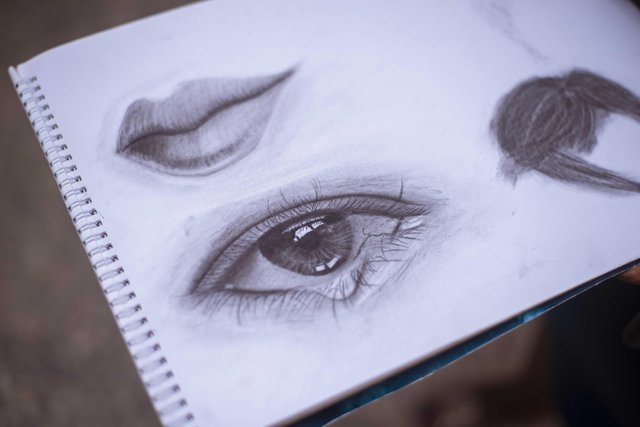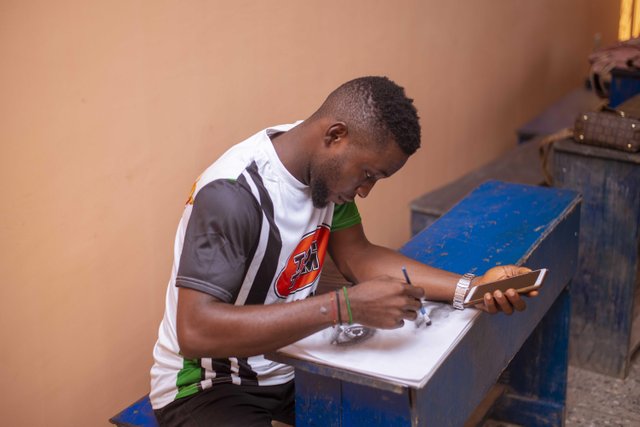 Progress shots of the drawing