Realistic Birthday Drawing for sandra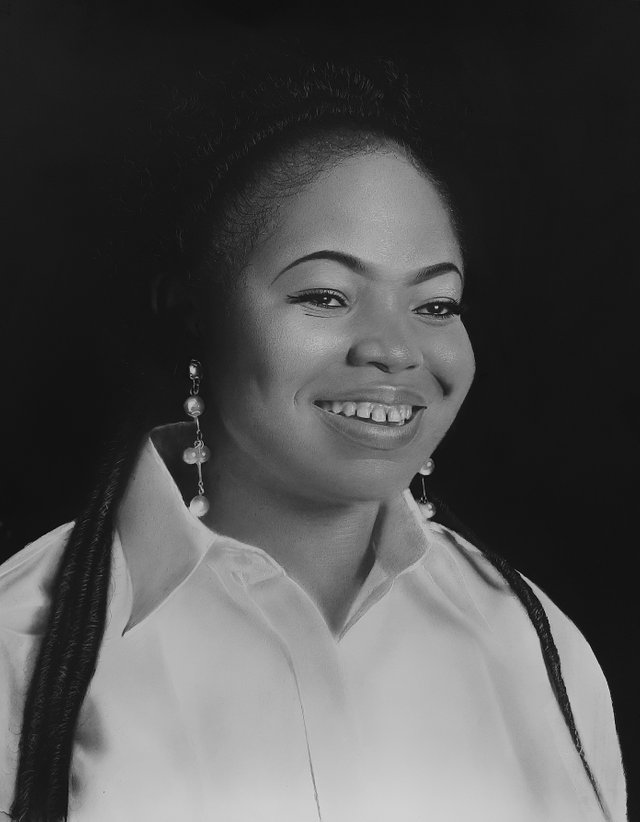 Pictures and drawings are to create memories but alot of us value drawings, painting and even sculptures because they are hand made.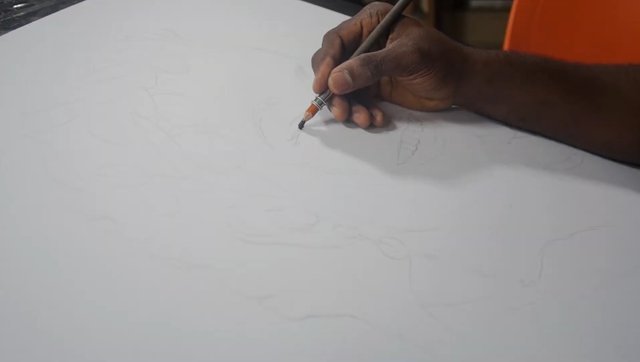 Some people prefer to have their pictures enlarged with either paintings or drawings and Sandra wasn't an exception. This was a birthday gift she gave herself.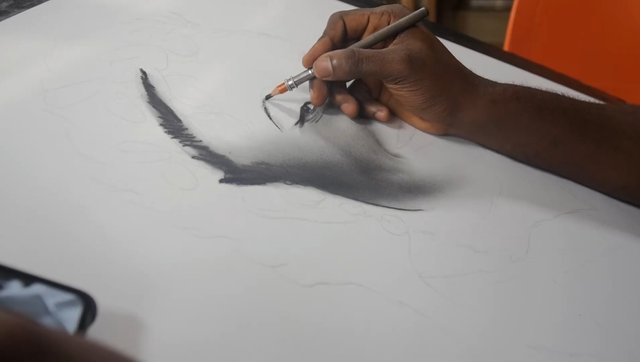 This piece was done with Charcoal and graphite pencils on Pelican paper.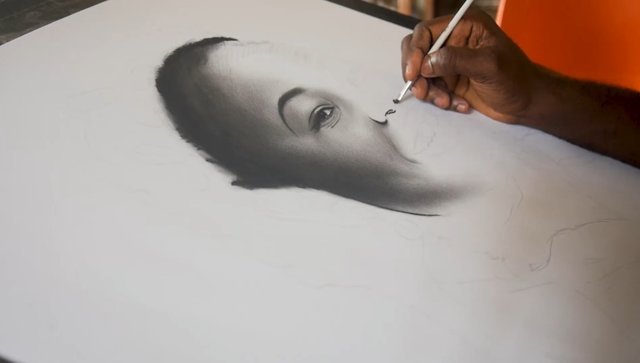 Now let's talk about lighting!!! The lighting in this picture was awesome and drawing from a good lit reference picture is such a joy.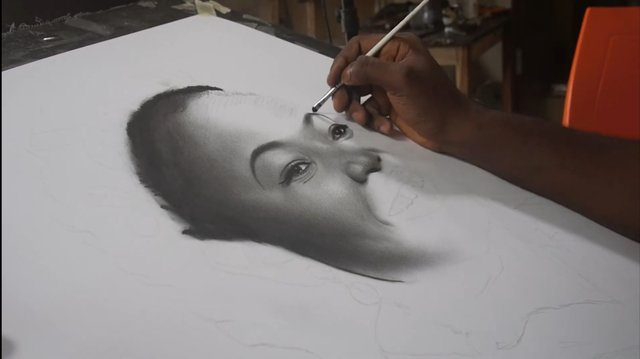 If you look closely, the key light was focused on her face but made very soft giving her this soft highlight. Because the light was on her face and also her body, her hairs blended with the background making us see only some of the highlights on her hair. To me, this gave the picture a dramatic feel and gave me the vibe to draw it. The better the picture, the better the vibe and the better the outcome. Let me acknowledge then photographer who took this shot. Man is a genius!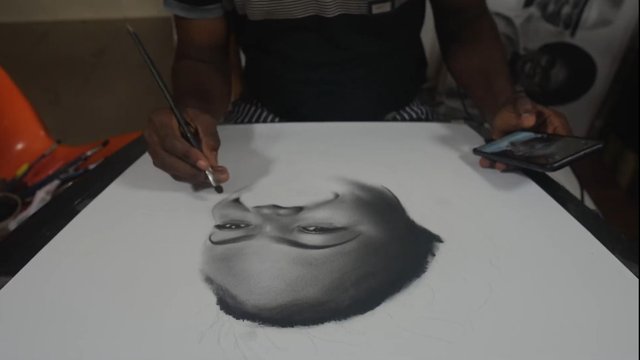 Let's now talk about the dark background. Making dark background in drawings are nice but it doesn't work with all pictures.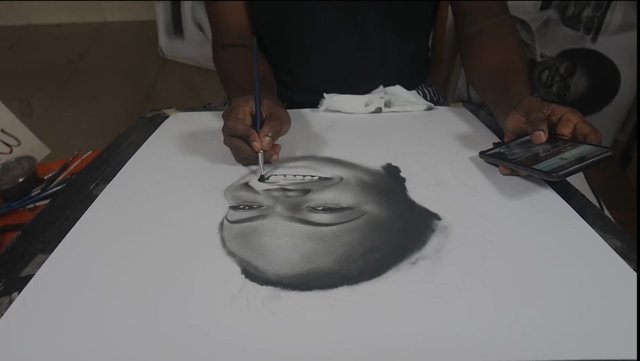 Imagine you using a dark background for a reference picture that was shot in the day time and everywhere on the picture is bright. Although with a few tweaks, you can give a nice dark background but if you draw it the way it is, it will make your drawing look kinda not cool. I actually prefer making the dark background when my subjects face had been made the focal point.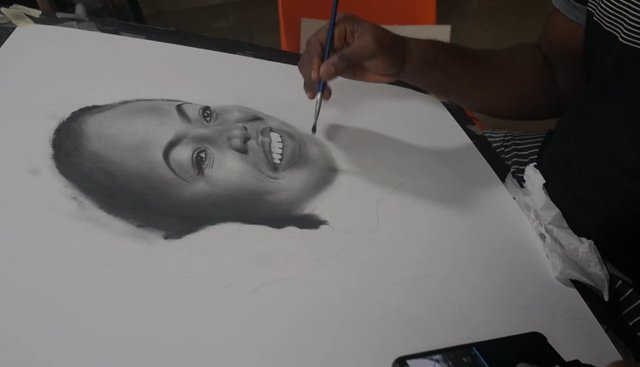 Now let's talk about how a 100% dark background can be achieved. My own approach to dark backgrounds like this is using a dark and soft charcoal pencil to shade the area I want my dark background to be and with the help of my fingers, I blend it. Now why we need a soft charcoal is because it is easier to blend. Take note that when you are blending, you have to be very careful so you don't end up messing your drawing.
Below are a continuation of other progress shots that I took, have fun viewing them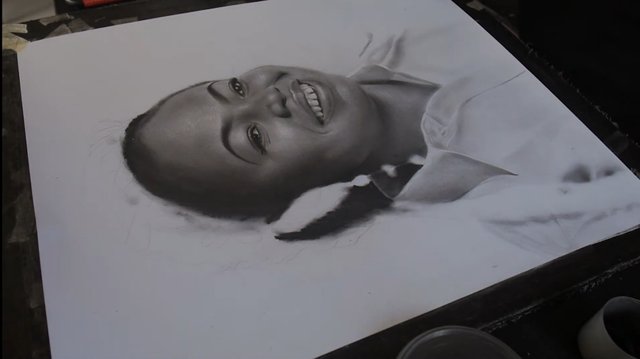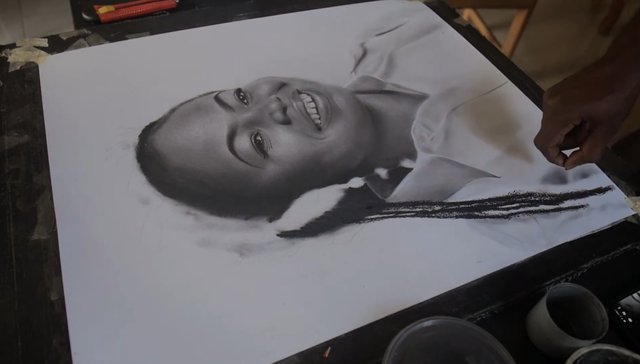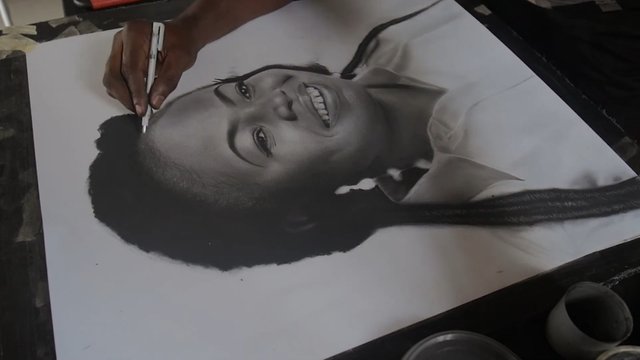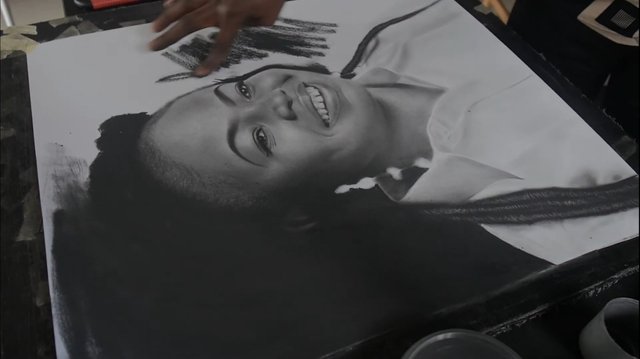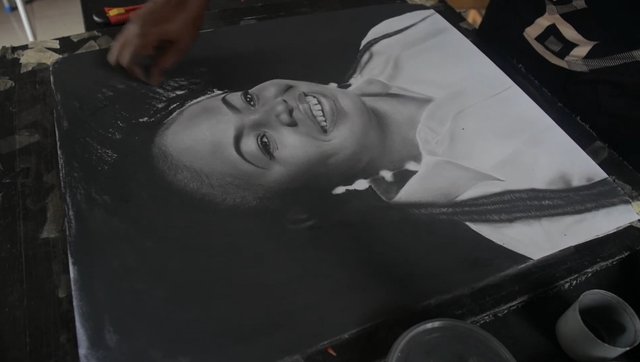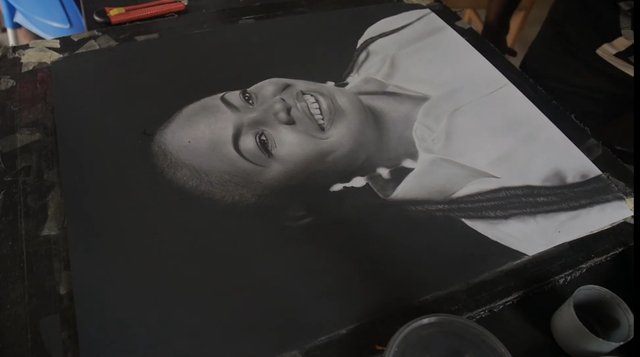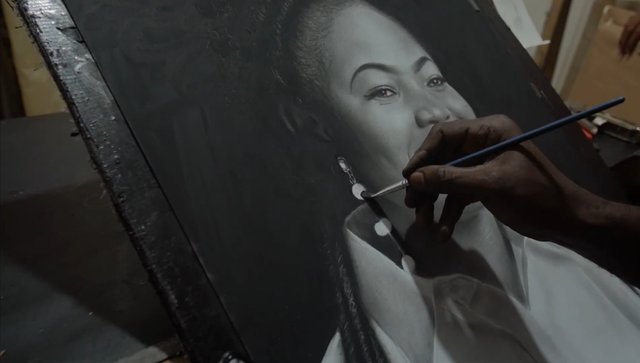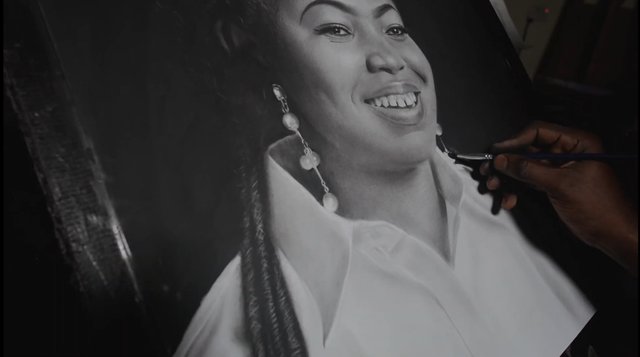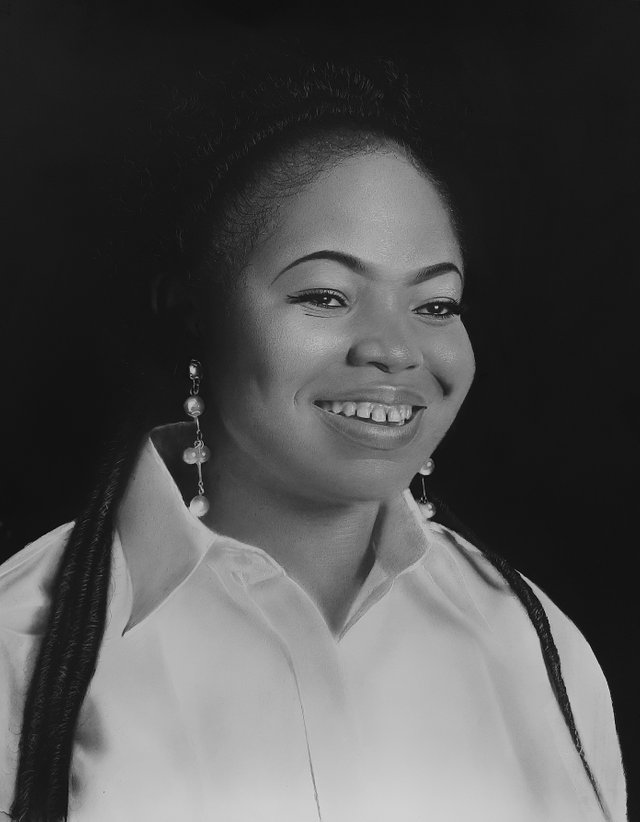 I made a video while makimg this piece so If you would like to watch, the pleasure will be mine